---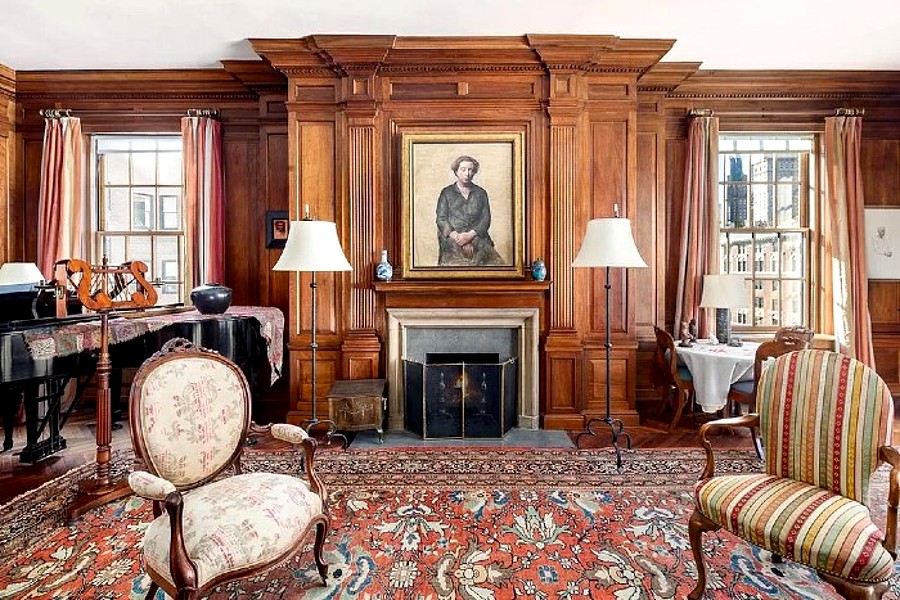 New York Attorney General Letitia James today recovered $350,000 for hundreds of homeowners from the mortgage servicer.
Servis One, Inc. d/b/a BSI Financial Services, Inc. (BSI), for failing to offer mandated mortgage relief to homeowners who could not make payments at the height of the COVID-19 pandemic. An investigation by the Office of the Attorney General (OAG) found that BSI encouraged homeowners who faced financial hardships or lost their job during the pandemic to continue making partial payments on their loans and did not offer mandatory relief. As a result of this agreement, BSI will pay $350,000 in penalties and restitution to as many as 160 homeowners in Rochester, New York City, and Long Island who were not offered the relief they were entitled to from BSI.
"During the height of the pandemic, as we were grappling with fear, stress, and financial difficulties, these homeowners were denied the basic support they were supposed to receive," said Attorney General James. "BSI violated the law and left hundreds of families worrying about keeping a roof over their heads when they qualified for mortgage relief. Today's agreement will put money back into homeowners' pockets and continues our efforts to protect hardworking New Yorkers."
At the start of the COVID-19 pandemic, federal and state authorities passed laws and regulations requiring the mortgage industry to provide temporary assistance to homeowners facing financial hardship. Mortgage loans backed or insured by federal authorities were subject to certain requirements that allowed homeowners facing hardship to defer their mortgage payments for up to 12 months in 2020 and 2021. New York provided similar assistance to New York homeowners with loans that were not federally backed, which required mortgage servicers to offer similar relief to homeowners with privately-owned mortgages.
The OAG found that BSI violated the law by failing to provide qualified homeowners mandatory mortgage relief. In one instance, a homeowner told BSI that he had lost his business income due to the pandemic and struggled to make payments. The agent told the homeowner to use his unemployment benefits or reduced income to make partial payments, although the homeowner was entitled to mortgage relief. In other instances, BSI allowed payments to be deferred only on a month-to-month basis, and in at least one instance, BSI told a homeowner that additional relief would be contingent on their willingness to make partial or future payments. In all of these instances, BSI failed to inform homeowners of their rights to defer their mortgage payments for up to 12 months.
Today's agreement requires BSI to provide restitution to certain current and former customers with privately-owned mortgages whose loans were subject to relief requirements. BSI is required to offer forbearance relief to homeowners whose mortgage loans are currently serviced by BSI and who suffered a financial hardship but were initially denied mortgage relief. In addition, BSI will provide restitution of up to two monthly mortgage payments to homeowners whose loans were previously serviced by BSI and who suffered a financial hardship, but who were not offered mortgage relief.
Eligible homeowners will be contacted about this agreement and provided instructions for claiming restitution.
"It's disappointing to hear that New Yorkers struggling to keep a roof over their heads were being taken advantage of during a time of both personal and global struggle and grief," said Brooklyn Borough President Antonio Reynoso. "I'm grateful that we have Attorney General James on our side, fighting for homeowners and the justice they deserve."
"The COVID-19 pandemic was more than just a public health calamity, it proved to be an unprecedented financial crisis for countless families — including those who could no longer cover their mortgage costs through no fault of their own. Infuriatingly, however, a number of families in Queens and across the state were unjustly denied the mortgage relief they lawfully should have received," said Queens Borough President Donovan Richards. "Thank you to Attorney General James for holding BSI Financial Services accountable for its actions and ensuring impacted families receive the restitution they deserve."
"Today's announcement by New York State Attorney General Letitia James holds those responsible for cheating Suffolk County residents out of their hard-earned money when they needed it most," said Suffolk County Executive Steve Bellone. "The COVID-19 pandemic caused financial burdens to many property owners on Long Island who were not given the support they needed. With this restitution we hope to right the wrongs done at the expense of our residents. I would like to thank the Attorney General for ensuring all qualified homeowners receive the funds they rightfully deserve." 
"Rochester is grateful to Attorney General Letitia James for fighting for the rights of local homeowners, especially those who were preyed upon during the COVID-19 pandemic," said Rochester Mayor Malik D. Evans. "As our city and citizens recover from those unprecedented times, it is heartening to know that when our federal and state partners pass laws to protect us, the system works, and those laws are enforced."
Attorney General James asks any homeowner who believes that their mortgage servicer is not offering proper loss mitigation options in the event of economic hardship to file a complaint online with OAG's Consumer Frauds and Protection Bureau or call the office at 1-800-771-7755.
This matter was handled by Assistant Attorneys General Mark Ladov and Franklin Romeo, under the supervision of Deputy Bureau Chief Laura J. Levine and Bureau Chief Jane M. Azia. The Consumer Frauds and Protection Bureau is part of the Division of Economic Justice, which is led by Chief Deputy Attorney General Chris D'Angelo and is overseen by First Deputy Attorney General Jennifer Levy.
---