---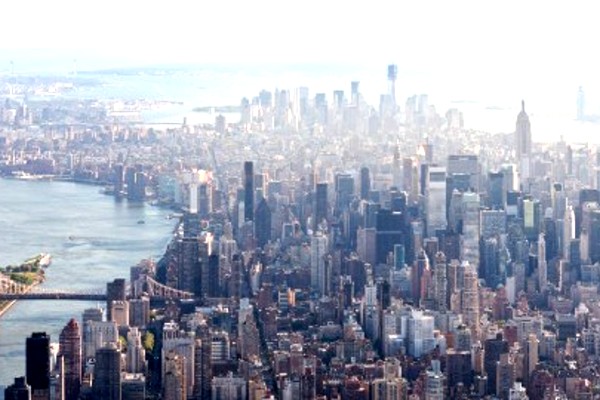 New York Attorney General Letitia James today announced the arrest and indictment of Rensselaer County Executive Steve McLaughlin, 58, for stealing thousands of dollars in campaign contributions.
McLaughlin, following his election to County Executive but while still serving in the New York State Assembly, allegedly withdrew $5,000 from his campaign fund and directed that $3,500 of it be given to one of his staffers to pay the candidate's personal debts.  
McLaughlin is charged with Grand Larceny in the Third Degree for the $3,500 campaign fund theft and Offering a False Instrument for Filing in the First Degree for the related filing of a financial disclosure report with the New York State Board of Elections on December 4, 2017, claiming that the campaign expenditure was for "consulting," though it was being diverted for his personal use. If convicted of the felony charges, McLaughlin will be removed from office pursuant to Public Officers Law Section 30(1)(e). 
"Elected officials are entrusted to protect and serve, but Mr. McLaughlin allegedly violated that trust by using his campaign funds as a personal piggybank," said Attorney General James. "New Yorkers should have every confidence that the money they donate to their preferred candidates will fund that candidate's campaign, not personal debts or expenses. My office will continue to root out corruption at every level of government and go after those who abuse public trust for private benefit."
On November 7, 2017, McLaughlin won the race for Rensselaer County Executive and resigned his Assembly seat in January 2018. It is alleged that also in November 2017, a personal dispute erupted between McLaughlin and a staffer over a $3,500 personal debt owed to the staffer, as well as his possession of the staffer's laptop computer and iPad. In response to the staffer's payment demand, McLaughlin directed a $5,000 check to be drawn from the "Steve McLaughlin for County Executive" campaign fund, payable to Hudson Valley Strategies, a political consulting firm used by McLaughlin. On November 21, 2017, the $5,000 check was deposited into the consulting firm's bank account. Later that day, a Hudson Valley Strategies principal drafted a $3,500 bank check from the account and delivered it, the laptop, and the iPad to the staffer. 
McLaughlin was arraigned today before Judge Jennifer Sober of Rensselaer County Court and was released on his own recognizance. Grand Larceny in the Third Degree carries a maximum sentence of 2 and 1/3 to 7 years in prison. 
Criminal charges are accusations. The defendant is presumed innocent unless and until found guilty at trial or by plea. 
The Office of the Attorney General (OAG) wishes to thank the Federal Bureau of Investigation, the United States Attorney for the Northern District of New York, the New York State Police and the NYS Board of Elections for their valuable assistance in this investigation. 
The OAG investigation was conducted by Detective Investigator Sam Scotellaro, under the supervision of Deputy Chief Investigator Antoine Karam. The Investigations Bureau is led by Chief Oliver Pu-Folkes.    
The case is being handled by Assistant Attorneys General Christopher Baynes and Benjamin Mastaitis, with the assistance of Senior Analyst Sara Pogorzelski — of the Public Integrity Bureau. The Public Integrity Bureau is led by Bureau Chief Gerard Murphy, and is part of the Division of Criminal Justice, which is led by Chief Deputy Attorney General Jose Maldonado for Criminal Justice and First Deputy Attorney General Jennifer Levy.
---