---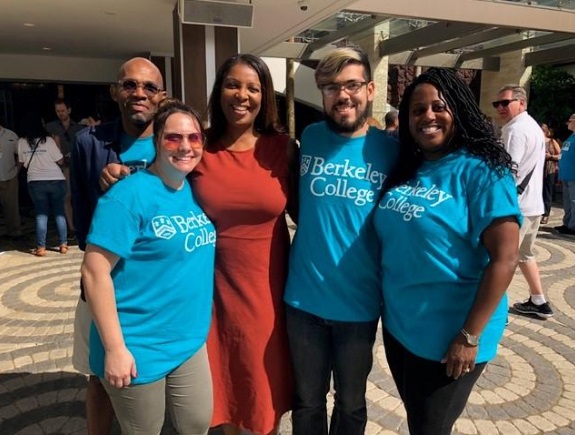 By Juan Rosado
This year I got the wonderful chance of being chosen to go to Puerto Rico for the 2018 SOMOS conference with fellow students and through it, to represent Berkeley College as a student leader. It definitely was an exciting and uplifting experience to get the opportunity to go to such a conference and event.
It had been a couple years since I have been in Puerto Rico. I had lived there for three years and attended some of my high school there. Seeing it years later, and post-Hurricane Maria was an eye opener, both good and bad. The conference was centered on coming together to help rebuild Puerto Rico, and while we were there, we helped in any way we could.
The entire trip was an amazing learning experience while also being so much fun! The first day was a social/mixer type of event to meet fellow conference attendees and network a bit. Networking was something I had never really done before and the event brought me out of my comfort zone as I was shaking hands and engaging in conversation with these other amazing people who attended. Some were high powered individuals making a difference in New York State, and then people from the island of Puerto Rico who were working to make the lives better of all of those affected by the hurricane. I spoke to representatives from the Black Car Fund and heard about what they do for Uber and Lyft drivers around the island, and how they help get drivers the insurance they need.
Just attending the opening night of the conference was worth the trip in itself. Seeing that the people of my native country are still struggling and that people from all over the United States have come to Puerto Rico since the Hurricane fills me with a sense of pride I could not have received anywhere else.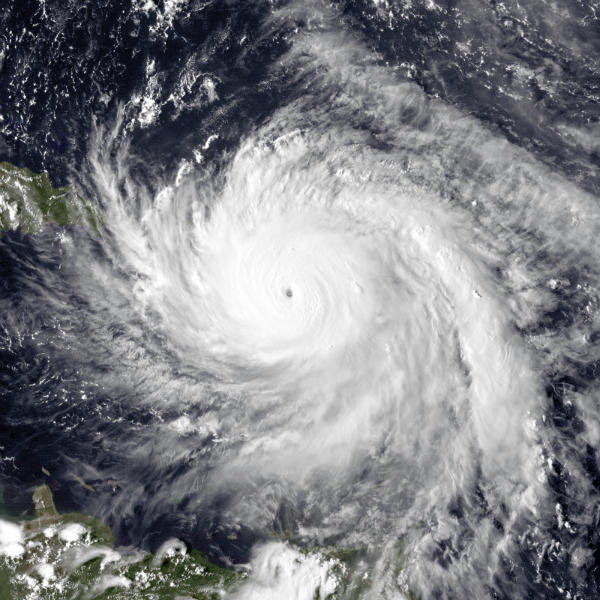 The following day began our community service and that truly was an eye-opener. We collected books for children in kindergarten and created libraries at local schools. We also had the chance to sit and read with the children and it was great to see the excitement on their faces!
While helping to create new libraries was received so graciously by the community, one of the schools we went into, still had not recovered from the hurricane. As we walked into a cafeteria, we saw students eating lunch with a hole in the ceiling above them. They also still had no running water. It certainly broke me and left me concerned that there are still so many things needed on the island.
The last couple of days in San Juan were the cultural immersion trips, a couple of banquets and dinners, and a wonderful night at the art museum in San Juan. On one of the cultural immersion trips, we took a boat ride to the border of Arroyo and Salinas to see where the different waters meet. We also saw the electrical power grid that had been shut down for months due to the Hurricane. Following the boat ride, we made our way to an art Museum in Arroyo. We were able to see a few performances at the museum that truly showcased my Afro-Latino culture.
That evening, I attended a gala at the Museum – one of the greatest experiences of my life. I was dressed in a suit and tie, which is something I never do. Walking through the open art museum, and seeing the artisans selling and showcasing their art, was an unforgettable experience. I remember one in particular – a mural on the wall behind a barred pathway. The painting went from one end of the wall to the other. The painter's brush stroke was coming off of the canvas, and the paint splatter technique he used created people, families, culture, food and the island of Puerto Rico.
That evening, I also met New York City Mayor Bill de Blasio and First Lady Chirlane Mcray. The overall experience of being part of the SOMOS conference was something I will never forget. I really gained an affinity for my background after seeing firsthand the rich culture that Puerto Rico has to offer, and how the country continues to recover from Hurricane Maria.
Juan Rosado is earning an Associate in Applied Science degree in Information Technology Management at Berkeley College. A resident in the Harlem community, and active in Student Development and Campus Life at Berkeley, Juan was selected to attend and participate in SOMOS-Puerto Rico in November of last year.
Photo credit (l to r): Attorney General of New York, Leticia James, pictured center with students and administrators from Berkeley College, Juan is fourth from the left. 
---