---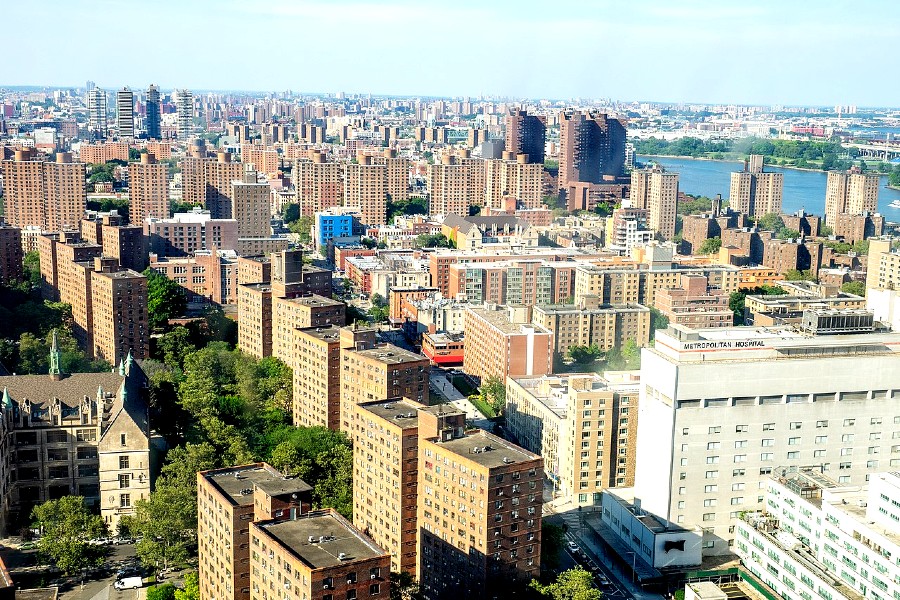 As part of its commitment to help close the digital divide, AT&T* teamed up with the New York Urban League (NYUL) and Silicon Harlem (SH)to open a new state-of-the-art AT&T Digital Learning Lab in Harlem.
The AT&T Digital Learning Lab @ SH willprovide digital education tools, mentoring and internet access for children who face digital literacy barriers that threaten to undermine their long-term success. Students will have access to 25 new desktop computers, 25 laptop computers, tablets, computer furniture, printers, video screens, a smartboard, software, robotics, drones, digital cameras, tools for digital literacy classes, broadband and much more. The Lab is located within Silicon Harlem's headquarters at 2785 Frederick Douglass Blvd, Harlem, New York.
Digital has become the new literacy driving the development of critical global technology. With the growing demand to innovate, organizations across various industries are struggling to fill skilled positions. It's projected that there will be 3.5 million tech jobs in the U.S. by 2025,1 underscoring the importance of providing young New Yorkers with both the tools and skills necessary to compete in this innovation economy.
Across New York City, more than 245,000 K-12 students2 are impacted by the digital divide and don't have reliable connectivity, digital literacy skills or the internet-enabled devices they need at home.
AT&T created the New York Digital Learning Lab initiative to help provide access to broadband and technology in digital deserts across the Empire State. Over the past year, the company has opened four Labs in collaboration with regional Urban Leagues, educational non-profits, and Boys & Girls Clubs to help ensure New York's most vulnerable students and families have access to computers, internet, and digital support. The AT&T Digital Learning Lab @ SH marks the fifth Lab to open in the state, and first in New York City, with more set to open later this year. Labs already exist in Buffalo, the Capital Region, Rochester and Westchester County.
AT&T's collaboration with the Urban Leagues in New York on digital divide solutions grows out of the company's shared vision of universal connectivity with the National Urban League and outlined in the Lewis Latimer Plan for Digital Equity and Inclusion, which provides a comprehensive framework to bridge the digital divide through leveraging the tools of the information economy to create a more equitable and inclusive society.
The support for this lab is a part of the AT&T Connected Learning Initiative and the company's $2 billion commitment from 2021 to 2023 to address the digital divide through investments in internet accessibility, affordability and the safe adoption of technology. This urgency is accentuated by the low rates of diversity within the technology industry, which makes efforts like the AT&T Digital Learning Lab @ SH for youth of all backgrounds and economic situations even more important.
"As COVID-19 revealed, access to high-speed internet is more than the ability to quickly find and share information. It's access to job applications, medical care, financial management resources, and online classes. There are five persistent digital gaps that disproportionality affect communities of color: the availability gap, the adoption gap, the affordability gap, the access to economic opportunity gap, and the utilization gap," said Arva Rice, president and CEO, New York Urban League. "We are pleased to join with AT&T and Silicon Harlem to provide a critical resource for Harlem and beyond to address and bridge these gaps in our community."
"I am thrilled to partner with AT&T and the New York Urban League to open the AT&T Digital Learning Lab in Harlem. This initiative represents a significant step forward in our collective efforts to close the digital divide and ensure that all children have access to the tools and resources they need to succeed in the digital age," said Clayton Banks, CEO, Silicon Harlem. "By providing access to technology and broadband, we are empowering children in Harlem to overcome digital literacy barriers and unlock their full potential. Together, we can create a more equitable and inclusive future where every child has an equal opportunity to thrive."
"AT&T has been dedicated to connecting New Yorkers for more than 140 years and this investment in the Digital Learning Lab @ SH is a reflection of the company's ongoing commitment to bridging the digital divide in every neighborhood,"said John Emra, president, Atlantic Region, AT&T. "We're excited to work with Silicon Harlem and the New York Urban League to bring this program to Harlem, and to provide critical computers, connectivity and digital resources to connect some of the region's underserved students and families to today's digital world."
"The last few years have further illuminated digital inequalities across New York City. Partnerships like this help chip away at the digital divide and will create new opportunities for New Yorkers," said Senator Kirsten Gillibrand. "I want to thank AT&T, Silicon Harlem, and the New York Urban League for all their dedication and commitment to delivering these critical resources to our New York City communities.
"Ensuring access to broadband is critical to our children's education," said New York State Comptroller Thomas P. DiNapoli. "New York has made progress in bridging the digital divide, but too many families still lack broadband access. Ensuring all communities are connected requires the commitment and cooperation of all stakeholders from the public, private and non-profit sectors. I am heartened that AT&T, the New York Urban League and Silicon Harlem have teamed up to create the AT&T Digital Learning Lab @ SH. This will be a wonderful resource for Harlem and for New York City." 
"For far too long Harlem and other communities of color have been a part of the digital divide that has impeded the progress for our residents in an industry that has taken over the world," said Assemblymember Inez Dickens. "As a Harlem native that represents this district in the NYS Assembly, I am delighted that AT&T has partnered with Silicon Harlem and the New York Urban League to close this digital divide for good to prepare our residents the world of technology today and the future."
Silicon Harlem is a leading tech ecosystem and innovation hub based in Harlem. With a mission to close the digital divide, Silicon Harlem is revolutionizing the technology landscape, fostering entrepreneurship, and empowering communities. Through its initiatives in broadband adoption, education, innovation, and community engagement, Silicon Harlem is driving inclusive growth and creating a brighter future for all.
The New York Urban League empowers African Americans and other underserved communities to secure a first-class education, economic self-reliance and equal respect of their civil rights through programs, services and advocacy.For the past 100 years the organization has worked to help New Yorkers live the lives they deserve to lead. From landing living wage jobs with good benefits, to putting youth on the path to a fruitful educational career, New York Urban League's strives to strengthen underserved communities, ensuring everybody has a seat at the table.
Additional Resources
AT&T is also providing free educational resources to the Digital Learning Lab to help students and families participate in digital engagement and learning. This includes The Achievery, a free digital learning platform created by AT&T designed to make digital learning more engaging, entertaining, and inspiring for K-12 students.
AT&T and the Public Library Association (PLA) recently launched a free self-paced online course to educate parents, caregivers and families about the federal broadband benefits available to qualifying households for discounted internet service from participating providers. The program will be available at the AT&T Digital Learning Lab @ SH through AT&T ScreenReady and PLA's DigitalLearn in English and Spanish. These digital literacy courses and workshops will help members of the community build skills and confidence to use computers and mobile devices safely and responsibly.
Supporting New York Communities
AT&T also recently teamed up with Digitunity, a national non-profit that works through a wide device refurbisher network to advance device ownership and promote technology reuse,to provide more than 7,500 refurbished laptops and digital literacy support to organizations serving K-12 students and their families. To date, more than 4,000 computers have been given out in New York City. As part of this effort, AT&T collaborated with NYC Mayor Eric Adams and the New York City Department of Social Services to provide 2,500 laptops to non-profits serving families experiencing homelessness across the across the five boroughs.
This digital inclusion initiative is part of AT&T's support of educational programs focused on digital literacy disciplines throughout New York State. AT&T is committed to leveraging technology and social innovation to help give New Yorkers – regardless of age, gender, race, or socioeconomic status – the opportunity to succeed by creating new learning environments and educational delivery systems that promote digital equity in academic and economic achievement.
AT&T also continues to invest in bringing wireless broadband and connectivity to this region. From 2020 to 2022, we invested nearly $1.7 billion in our wireless and wireline networks in New York. These investments boost reliability, coverage, speed and overall performance for residents and their businesses.
For more information about AT&T in New York, visit newyork.att.com.
Learn more at att.com/connectedlearning.
Learn more about New York Urban League & Silicon Harlem
1 Source: https://www2.deloitte.com/content/dam/insights/us/articles/manufacturing-skills-gap-america/DR16_help_wanted.pdf
2Source: https://digitalbridgek12.org
Philanthropy & Social Innovation at AT&T
We're committed to advancing education, creating opportunities, strengthening communities, and improving lives. As part of our companywide $2 billion commitment from 2021 to 2023 to address the digital divide, we launched AT&T Connected Learning to invest in connectivity and technology, digital literacy, and education solutions to help today's learners succeed inside and outside of the classroom. Since 2008, we've committed to programs that help millions of students across all 50 states and around the world, particularly those in underserved communities.
---