---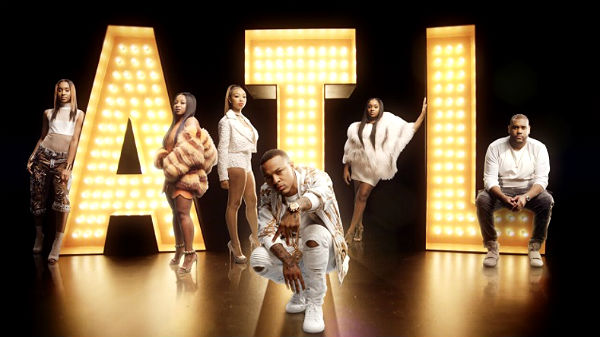 The heirs of Atlanta hip hop are back, on the new season of Growing Up Hip Hop Atlanta, and testing the legacy of family and the code of the streets. Shocking secrets, betrayal and an unexpected health crisis spin their worlds out of control. But when they turn their backs on their famous family dynasties, will they pay the ultimate price or die trying?
After escaping a brutal confrontation last season, Shad Moss aka Bow Wow returns to the "A" to complete his comeback without his surrogate father and mega producer, Jermaine Dupri. On the heels of doing a So So Def tour with JD and Da Brat, a scandal between Bow and JD is exploited and battle lines are drawn. The toxic rivalry between Lil Wayne's daughter, Reginae Carter, and nemesis Brandon Barnes, rages on; but this season their warpath leads to dangerous threats and it's clear it's time to settle the score. Reginae is older and wiser, ready to move on and move out; however will she leave her pregnant mother, Toya Wright, on the lurch for a new living situation? Brandon Barnes, the son of famed Hip Hop manager Debra Antney and brother to Hip Hop star Waka Flocka, is making moves without his mom. When Deb catches wind of what's going on behind the scenes, Brandon may be facing a permanent disinheritance. Zonnique Pullins, the daughter of Hip Hop power couple T.I. & Tiny, is torn when her 'momager' wants her to join the Xscape tour, as she tries to reach stardom on her own. Meanwhile, Zonnqiue gambles on her and Reginae's friendship with a dangerous leap of faith. Shaniah Mauldin, daughter of Jermaine Dupri, approaches her dad about her fashion aspirations, while he pressures her to take over his empire. Unbeknownst to JD, Shaniah is about to drop a major bomb. Ayana, DJ Hurricane's daughter, wants to go under the knife, but she must choose between her health and her heart as she puts her life on the line. All hell breaks loose when an interview leaks and puts everyone on full blast! In the streets of Hotlanta, no one can be trusted and stepping out of their parent's shadows means risking everything.
Tune in Thursday, January 11, 2018, at 9pm ET/PT. "Growing Up Hip Hop Atlanta" is produced for WE tv by Entertainment One Television.
---