---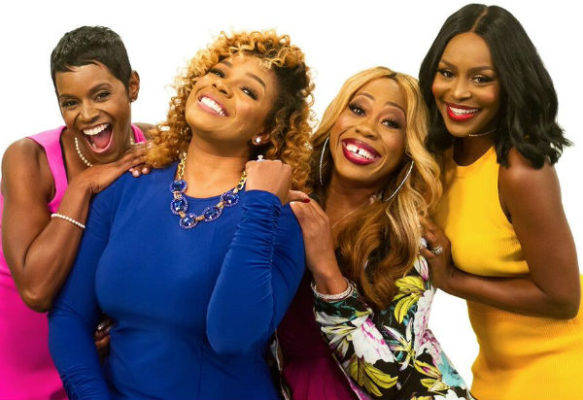 TEGNA and TV One, the network which represents the best in Black culture and entertainment, announced that "Sister Circle," a live, daily talk show hosted by a panel of four female hosts, will premiere on a new date, Monday, September 18, 2017.
Atlanta: TV One Premieres Upcoming Original Film "When Love Kills" Red Carpet (Photos)With all the star power of Harlem, TV One hosted the Atlanta premiere for the upcoming original film…Aug 11 2017harlemworldmag.com
Led by News One Now, which will expand to 7 a.m. to 9 a.m., "Sister Circle" will air live weekdays from 9 a.m. to 10 a.m. on TV One as part of the morning news and lifestyle programing block, as well as in 12 TEGNA markets.
This is the first-time TV One, which reaches 59 million households, will carry original programming from a local station group. "Sister Circle" will be produced out of TEGNA's WATL in Atlanta and reach 60 percent of U.S. television households.
Gospel Artist Marvin Sapp Reveals Why He Almost Quit Singing On TV One (Video)TV One's longest-running and award-winning series Unsung, now in its 11th season, airs latest episod…Jul 15 2017harlemworldmag.com
For more information, visit www.TEGNA.com and www.urban1.com
Photo credit: l to r, Rashan Ali, Syleena Johnson, Kiana Dancie and Quad Webb-Lunceford.
Related articles
No related posts found...
---