---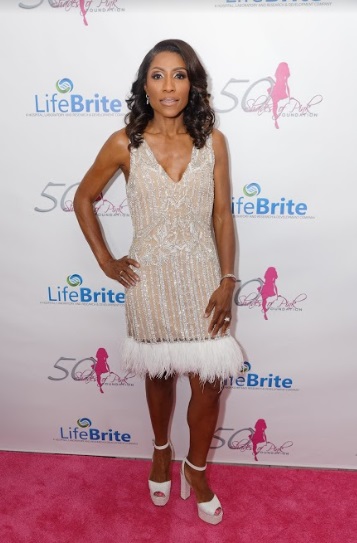 On Saturday, October 13th, 2018, the 50 Shades of Pink Foundation, founded by award-winning OBGYN and tv personality Dr. Jackie Walters, hosted its 6th Annual Gala & Fashion Show fundraiser.
The event was presented by LifeBrite Laboratories, in honor of Breast Cancer Awareness Month.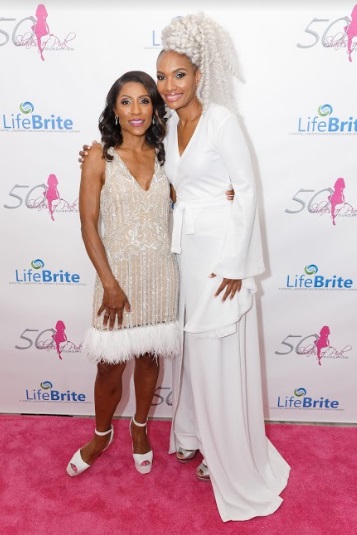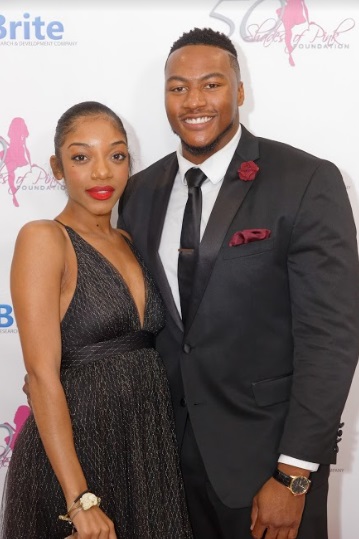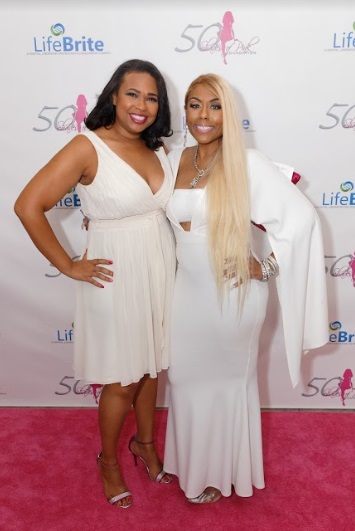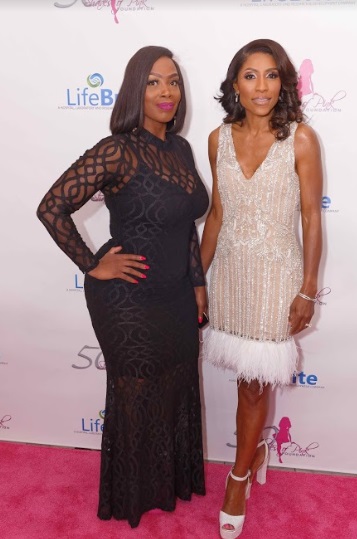 Over 200 guests arrived at Atlanta City Hall's Atrium dressed in white in accordance with the "Winter Wonderland" theme. While they waited for the show to begin, attendees enjoyed soulful sounds from saxophonist Nathaniel Lane and DJ Bomshell Boogie,light bites from caterer JW Exclusive Designs and cocktails by Jack Daniel's (who also showcased a cool virtual reality station).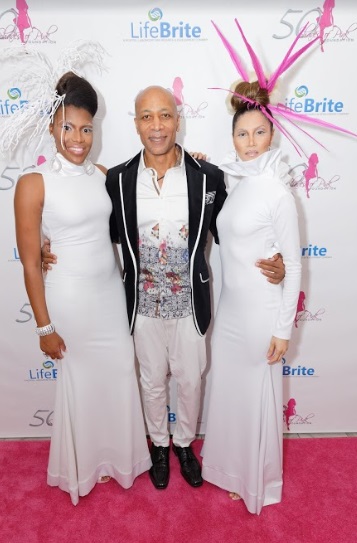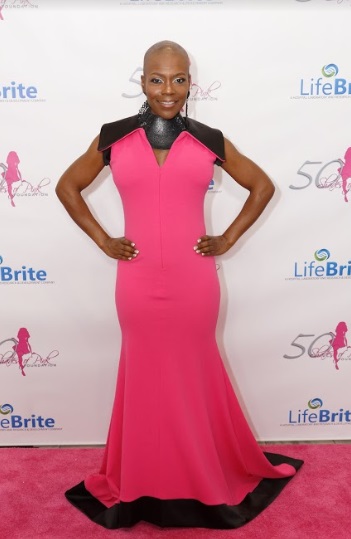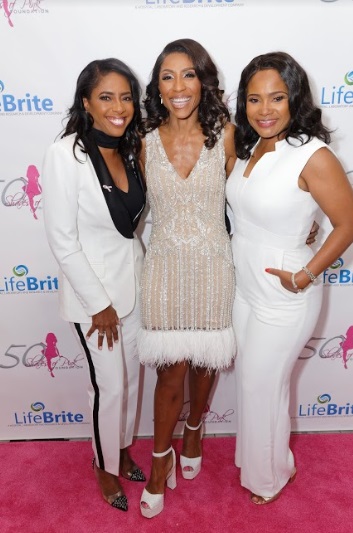 World-renowned poet Hank Stewart opened the program with a tribute to strong women followed by greetings from Atlanta Municipal Court Judge Terrinee Gundy and 50 Shades of Pink Foundation Board Member Gary Andrews.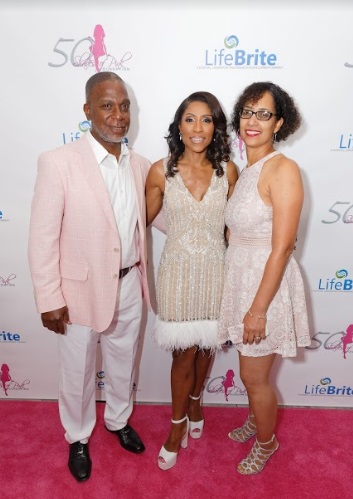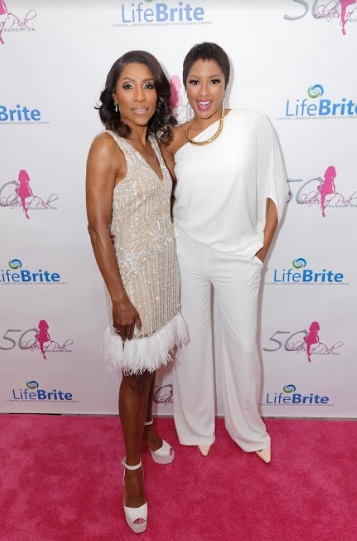 Event emcees Alicia Quarles, host of Daily Mail TV, and actor Brad James ("For Better or Worse") then took over and welcomed representatives from LifeBrite Laboratories to the stage. Faven Ressom, Director of Marketing, and Chief Operations Officer Amber Fletcher shared how cancer has affected their lives and emphasized the importance of genetic testing, a service that LifeBrite Laboratories is a leading provider of.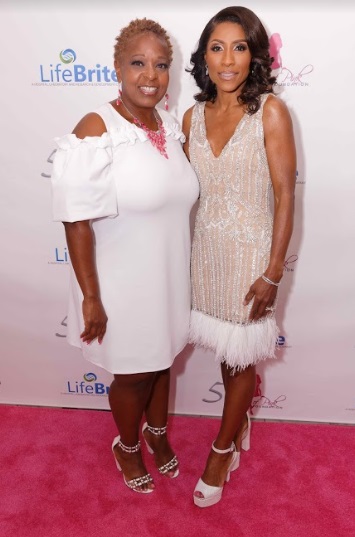 The fashion show began with an elegant routine from AREA dance group which kicked off the "Pink Warrior" runway presentation led by Dr. Jackie. Over a dozen beautiful models – both cancer survivors and supporters – walked in original designs by Bramer Leon Couture, embodying the foundation's mission of enhancing the emotional and physical well-being of breast cancer patients and their families.
After the show, Dr. Jackie, along with hosts Brad and Alicia, led an auction to secure donors for the 50 Shades of Pink Gift Basket Program, which provides cancer patients with critical items needed to look good and feel good during treatment.
Special guests in attendance at the gala were "Married to Medicine" stars Dr. Heavenly Kimes, Dr. Simone Whitmore, and Dr. Jackie's husband Curtis Berry; Pastor Taffi Dollar, "Good Day Atlanta" anchor Sharon Lawson and radio personality Sasha the Diva.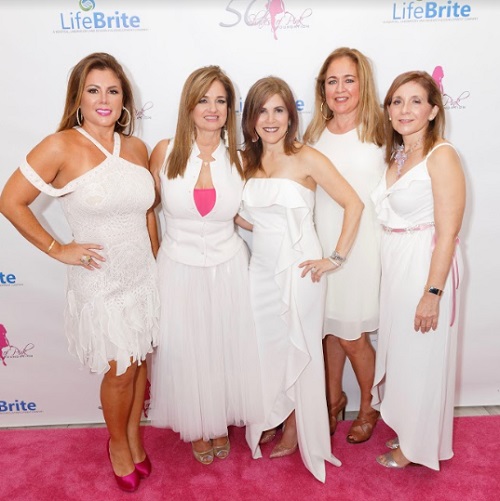 Sponsors of the 50 Shades of Pink Fundraiser were LifeBrite Laboratories, WellCare, Myriad Genetics, Atlanta Coca-Cola Bottling Company, Jack Daniels, The Cochran Firm, All-N-One Security Services and JMW Entertainment.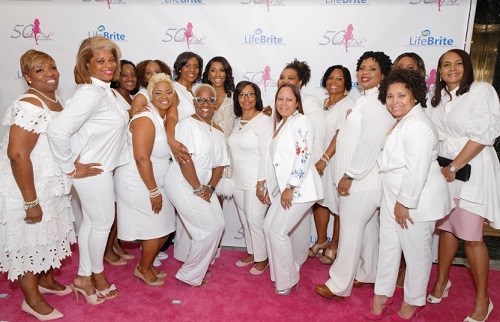 Special thanks to fashion show executive producer Eboni Cummings, event planner Elly B Events, One Stop Production and to the City of Atlanta.
For more information Visit 50ShadesofPinkFoundation.org
For more information Visit www.jackiemd.com
Photo credit: 1-15) By Dae Rae Media.
---