---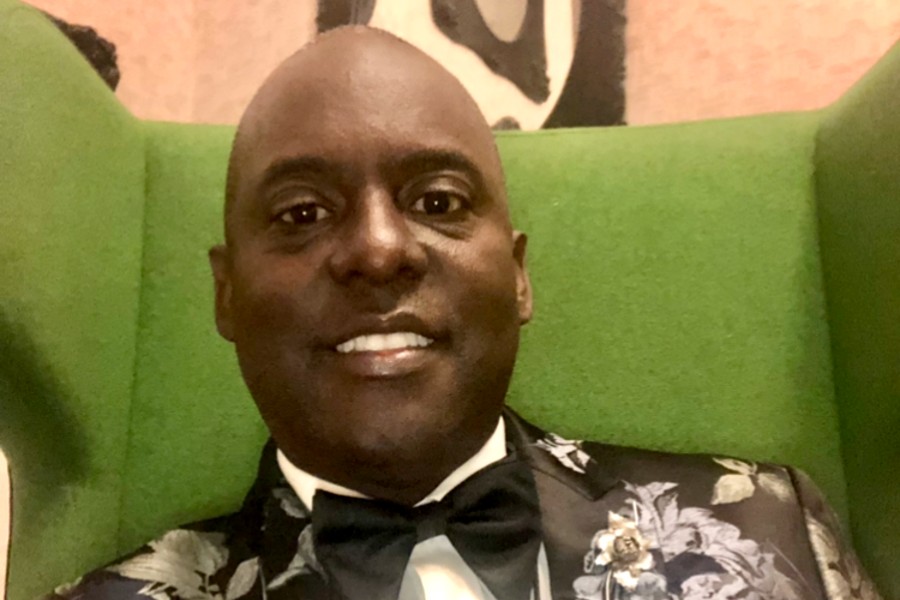 By Etu Evans
The name Atlanta has become synonymous with film. After all, they don't call it "Black
Hollywood" for nothing.
I have dubbed it the "Wakanda of Film" because the people here recognize that they have the power, passion, positions, and resources at their disposal to reign supreme. I can assure you the glare and sparkle you're witnessing is not from the smearing of Vaseline on one's face or fist. The sun-kissed melanization evokes an atmosphere flushed with magic and opportunities to secure the bag and embrace the vanguard of culture.
People are getting paid for their gifts and are proud to be seated in the colored section by choice finally. There are lights, cameras, and action taking place in and outside of the city's perimeter. Even the hit series P Valley was being shot in the neighborhood where I resided. The Underground may be a popular destination spot, but the Peach City is far from being submerged under anyone's radar anymore. It's hard to fathom that there are over 30 films being shot in Atlanta every month, and this creative sector is exhibiting no signs of slowing down anytime soon. In fact, the film industry in the land of milk, honey, soul food, entrepreneurial strippers, and trap music is booming – generating a whopping $4 billion dollars annually in the dirty south, baby! This is the only place I have seen in the world that will erect a step and repeat for anything random as an excuse for a photo op, celeb sighting or to flex their bougie-on budget status. Nelly said it best, "It's getting hot in here."
It seems like all of the body glitter and metallic spandex fabrics have converged in an oasis of talented actors, writers, producers, stylists, and musicians that has compelled everyone to head down to Hot Lanta these days. Gladys Knight was onto something before most of us got the memo when she sang "I'm leaving on that midnight train to Georgia." I also surmise that it's because Hartsfield-Jackson International Airport has been voted as the busiest airport in the nation with the most foot traffic. Maybe I am just so used to stomping around LaGuardia Airport in New York for 32-plus years that I never get tired of walking around LGA. However, for some strange reason, I always feel like I need to add in a water break when catching my flight out of Atlanta. Another magnet attracting people to the A that I witnessed (besides the Atlanta Hawks) is the amazing Bronze Lens Film Festival. This electric festival is spearheaded by two Spelman College dynamos – Kathleen Bertrand, an
acclaimed jazz singer who serves as its Executive Producer, and its fabulous publicist, Terri
Vismale-Morris.
The Bronze Lens Film Festival has served as the undisputed launching pad for 13 years for so many of the industry's top luminaries and influencers from Ava Duvernay to Queen Latifah and Issa Ray – to name a few. I had the plum pleasing pleasure of working as a media correspondent on behalf of Tu Media (my media company) there and scored a host of celebrity interviews with beloved actors such as Lamman Rucker, Lance Gross, Jovan Johnson, Karen Pitman, Luca Seta, Jermaine Love, Jonathan Slocumb, and Miko DeFoor. Additionally, with extraordinary producers, writers, and directors like J.D Dillard of the film Devotion, Dave Wooley of Don't Make Me Over (The Dionne Warwick Story), and Terri J. Vaughn of Unbelievably Good Things– a film that made history on the Hallmark channel as the first film launched under its Mahogany series. Other highlights included crushing on one of the most beautiful and successful actresses turned producer of a plethora of shows, Salli Richardson-Whitfield. I also had a great time discussing the proverbial "Facts of Life" (no pun intended) with an old Harlem acquaintance, Kim Fields.
She is still amazing, relevant, and gifted as ever and always makes you feel good on the inside – like a nice mug of apple cinnamon tea – when interacting with her. Love me some Kim Fields! As we say in Harlem…Facts! My only regret was that I didn't get an interview with America's Next Top Model winner Eva Marcille, but I did have a pleasant exchange with her hubby Michael Sterling in the lobby as well as an interview with her show producer Christian Keyes of All The Queens Men. This brother and Lamman Rucker are the personifications of cool and confidence. My week ended with two great conversations with Raven Randall, an aspiring filmmaker from Harlem who just recently graduated from Spelman College, and filmmaker Mike Wyse. I was passing out my purple business cards between breaks like they were the cure for self-hatred!
The Bronze Lens Film Festival is where Black excellence shines and mediocrity is placed on a strict diet. It showcases only the best and brightest storytellers and visual sculptors from around the world. It is one of a few Oscar-qualifying organizations in the nation. The Bronze Lens Film Festival boasts 153 films a year from 23 countries and has the turnout of a Future and The Migos concert. Metrics last revealed that 12,000 people logged on to attend virtually. The Bronze Lens Film Festival is a nonprofit organization founded in 2009 that is dedicated to equipping the next generation of creatives to share their gifts and talents in a united utopia. It is a portal committed to making Atlanta the sound stage for film and film production for people of color who ultimately view humanity through bronze lenses. The mission of this altruistic organization, besides touting Atlanta as the new Wakanda of Film, is to foster educational dialogue and provide networking opportunities to mold the next brigade armed with talent and cameras to shoot scripts as creative weaponry. Opening night was explosive and the gala was Campbell Soup umm-umm good. Can you say star-studded and selfie-ready? You already know I stay TMZ-ready. I would sum up the Bronze Lens Film Festival in three words…Film, Fashion, and Flava, and The Starling Hotel was lit. I loved the eclectic energy, decor, and sensibility it exuded. This event will now be a staple for me to cover as a media correspondent on the bronze carpet. You don't know who you might meet there. I even saw TC Carson. I haven't seen him since my accessories were used on Living Single and he was singing my jam "My Funny Valentine".
I even had the opportunity to work with cool producer Rhea Posey to create a Bronze Lens Fashion On The Go Segment. She called me the one-take wonder and I loved every minute of the experience. I managed to get some great footage with videographer extraordinaire Dee Jones of D. Jones Productions as well as some impressionable photographs by photographer Danny Morrison. I have to admit I had a lot of laughs also with the booking agent Clive E.J. Salmon, who I had seen before meandering around in Harlem World, but never formally met until covering this melanated talent fest. You will quickly realize that the Bronze Lens Film Festival is a big deal after viewing its top-tier sponsor list which includes Warner Media, Turner, HBO, Universal Films, BET, VH1, and Panavision. One of the revelatory epiphanies for me while attending the Bronze Lens Film Festival was that I could transfer my love of designing interiors into a film as a set designer and my love of fashion into costume design. I would leap at the opportunity to design a set for a major movie and sitcom. Tyler Perry – I live one exit from your studio and would be thrilled to work with you. I've always considered interior design as my mistress while designing my purple-bottom shoes. After visiting my residence and design studio, talented actress Novi Brown of the number 1 hit series Sistas gave me the following amazing quote to ignite my path in set design. She opines, "Being an actor, the environment is the main character. Without the ability to transform a canvas (a set) into a world, we couldn't tell our stories properly and fully. Etu has the ability to create interesting landscapes that pinpoint a moment in history. Whether it's reviving old Harlem or creating a new world, I can definitely see Etu bringing value to the film and tv world."
It is indisputable that you can't mention the phrase Black Hollywood or say the word film in Atlanta without paying homage to the King and trailblazer Tyler Perry who materialized the southern mecca as a satellite and new dwelling space for both retired and emerging stars. He is a noted filmmaker, actor, playwright, unclaimed comedian, extemporaneous motivational speaker, and philanthropist. Tyler Perry opened his eponymous film studio in 2015 on 330 acres on the historic grounds of former army base Fort McPherson. I declare that he is a visionary's blueprint for success and a doula for birthing fluorescent dreams. I had the pleasure of visiting his impressive and expansive venue when I designed the conference and gala for the National Black Caucus of State Legislators. It was the designated location to host its Presidential Reception.
Upon leaving, I found a photo of him to attach to my vision board. I decree weekly that one day I will meet him to tell him my vision to make Atlanta a fashion destination by creating a residential district for top designers of color, especially those who are purveyors of luxury. I am determined to do what he did for film in fashion by giving our people lucrative opportunities to work and have a voice for their dreams to be punctuated one stitch at a time. I envision people traveling from all around the world to shop from tastemakers in Atlanta. Tyler is certainly proof that all things are possible when you believe and write out the script for your life. His influence has attracted a myriad of creatives and thought leaders. Atlanta is also the home of the popular networks Bravo and CNN, entertainment veteran Will Packer who is undeniably dope, and the new Queen of film Tammy Williams. She further solidifies Atlanta's reign as Black Hollywood and the mission of the Bronze Lens Film Festival by building a $135 million dollar film production studio called Cinema South Studios in Fayetteville. Her dynasty is located just a few miles away from Tyler Perry Studios. Tammy's efforts are already historic as it will be the first one to be owned by a Black woman in the state of Georgia. Lastly, Sandra Lewis Glass, the international CEO of SLG Media Productions lodged in Stonecrest, has pulled up on the scene and is determined to make her mark with her mixed media company. She has teamed up with savvy CEO Mario Shirley of Project Celena to create an entertainment company that they believe will revolutionize the global distribution of film, television, and music.
In sum, anyone can see that Atlanta is the new Wakanda of Film and that there is a whole lot popping up here besides making it rain spots with to-die-for chicken that will make you slap your momma, sprawling estates, and fly fudgy cultural institutions like Morehouse, Spelman, Clark, and Morris Brown that breed intellect, creativity, pride, and a sustainable ecosystem. Not to mention, a film festival that provides several scholarships, volunteer opportunities to pay it forward, and endless opportunities to release your inner mogul. Besides, a little peach cobbler with ice cream makes everything better whether dining out after a Bronze Lens Film Festival or preparing to watch Netflix and chill.
Since my article can't show you all of the fantastic films I watched, I am certain that my photos will entice you to make your reservations in advance for the free film screenings at the Bronze Lens Festival next year.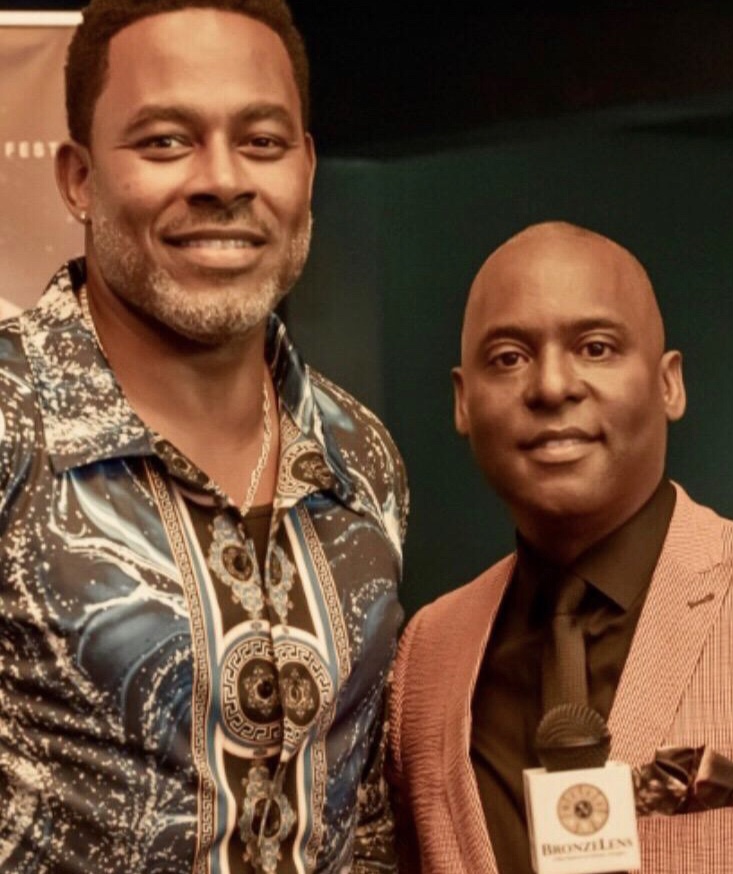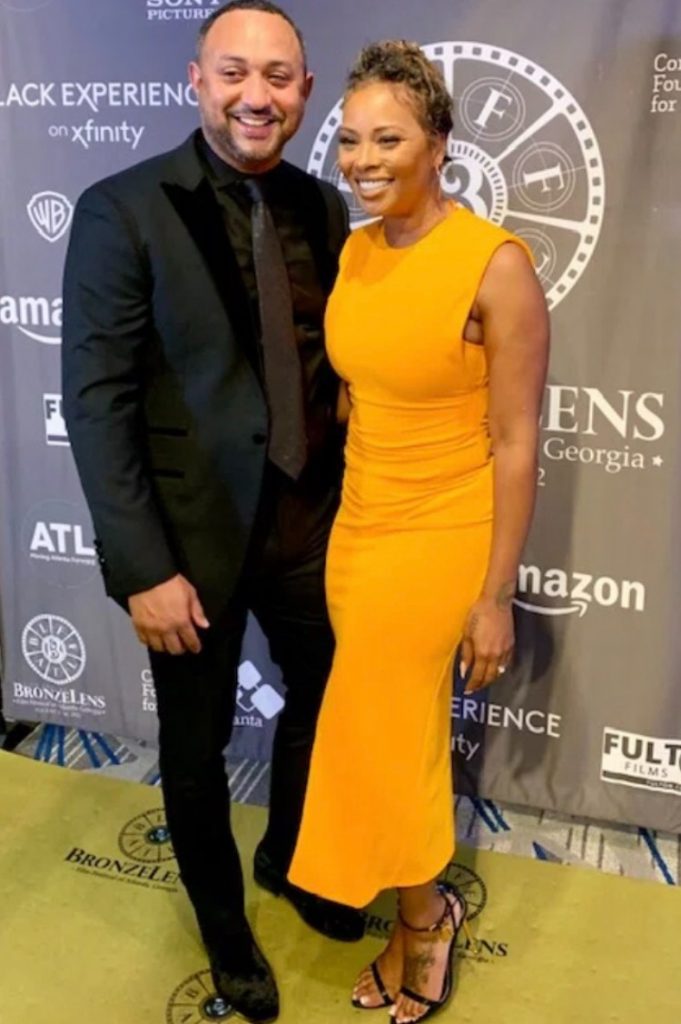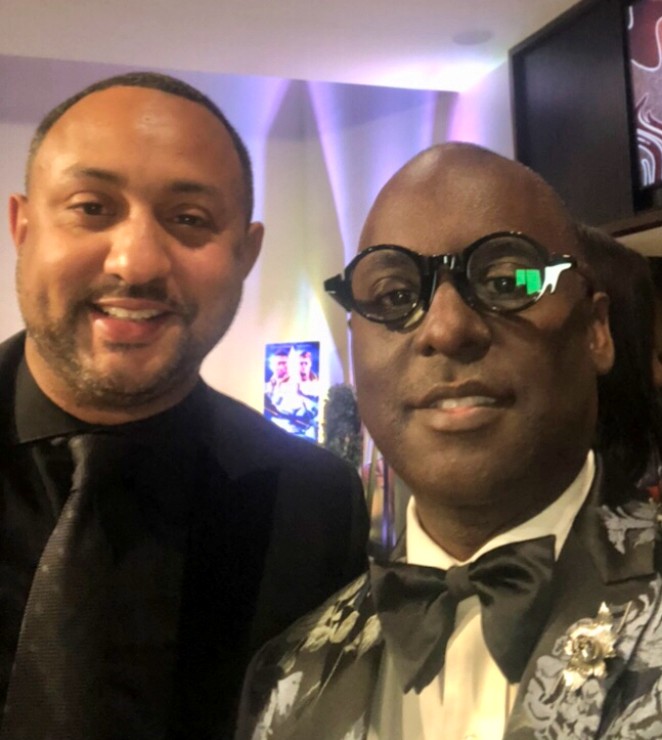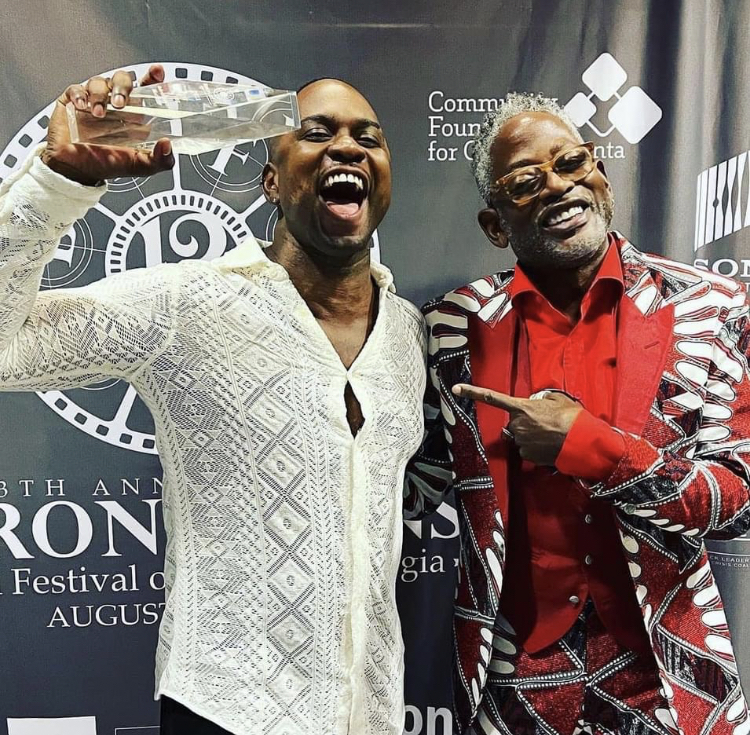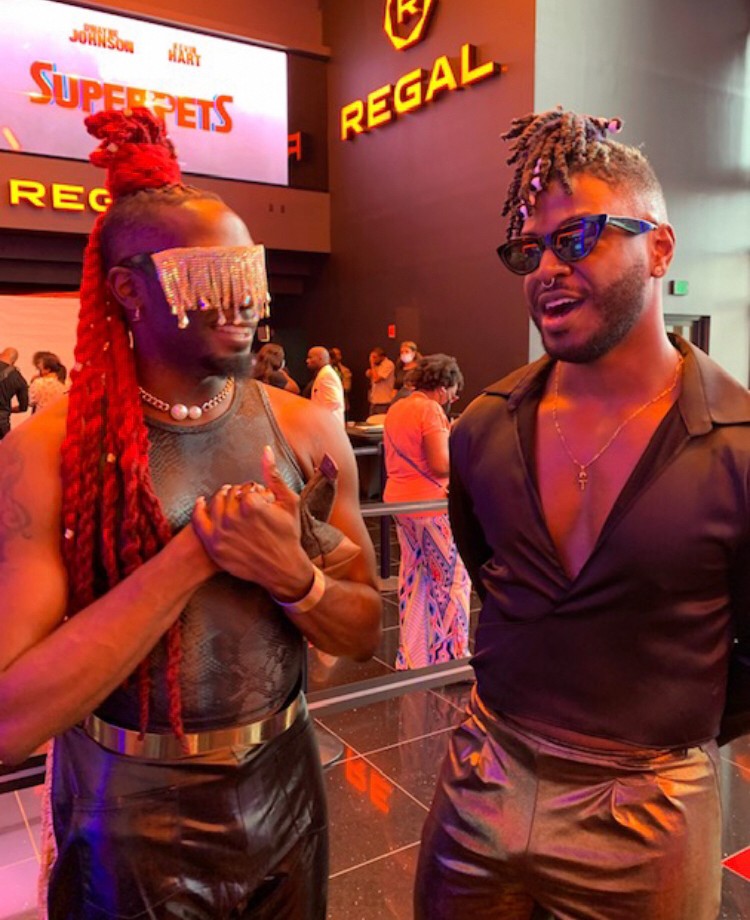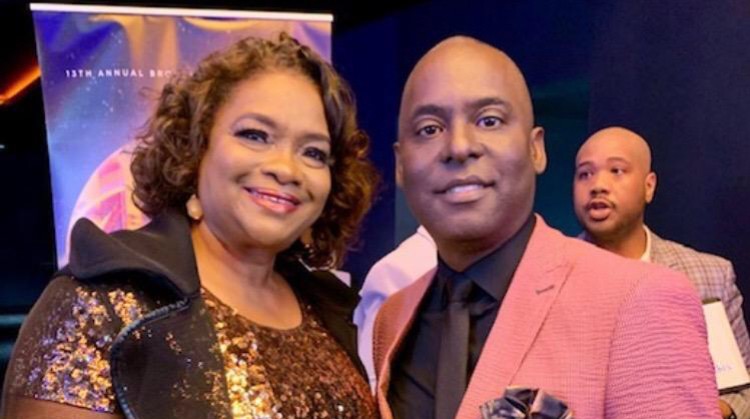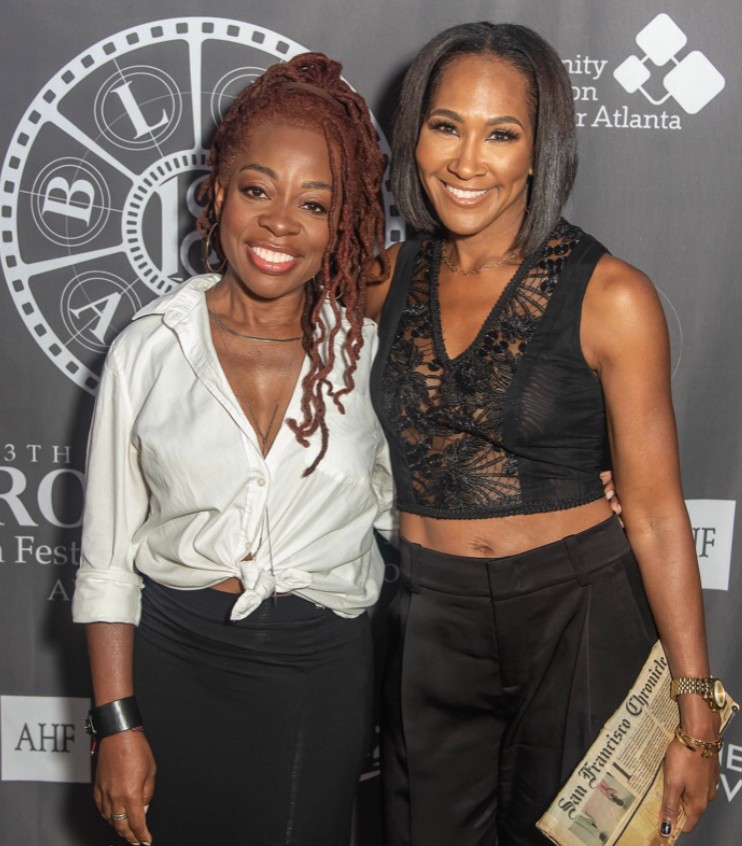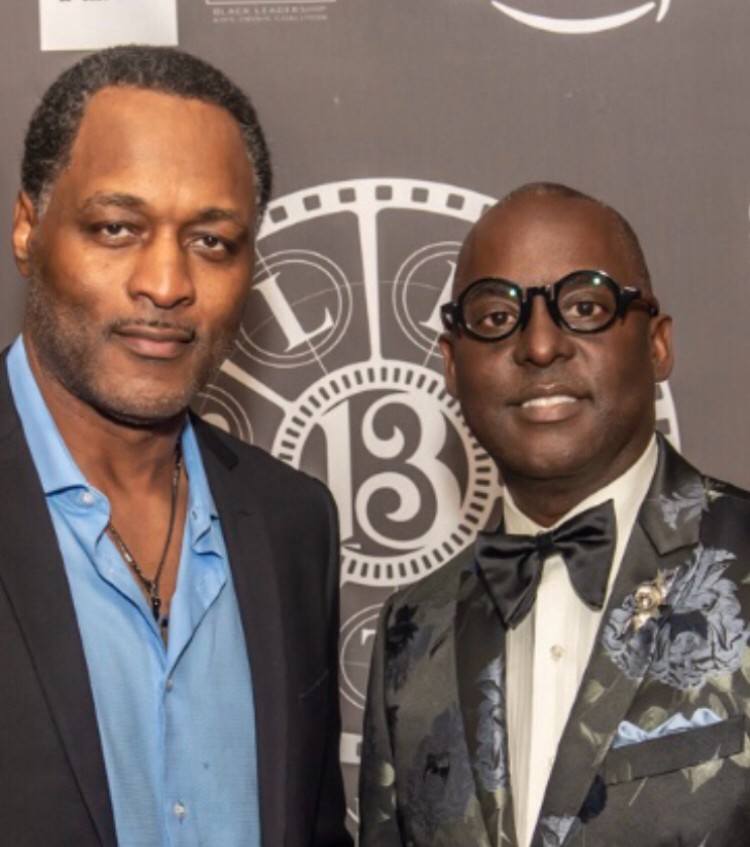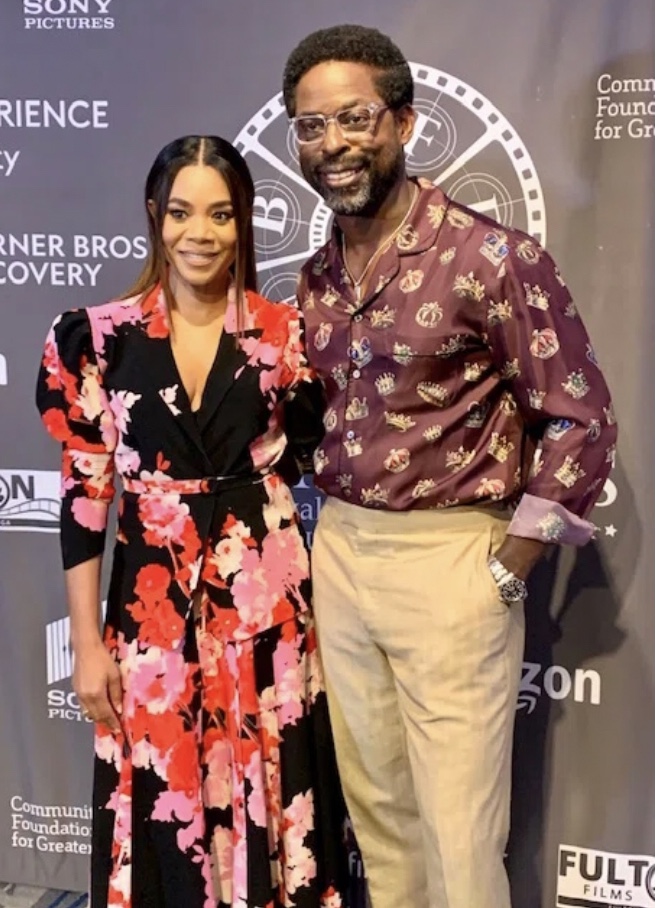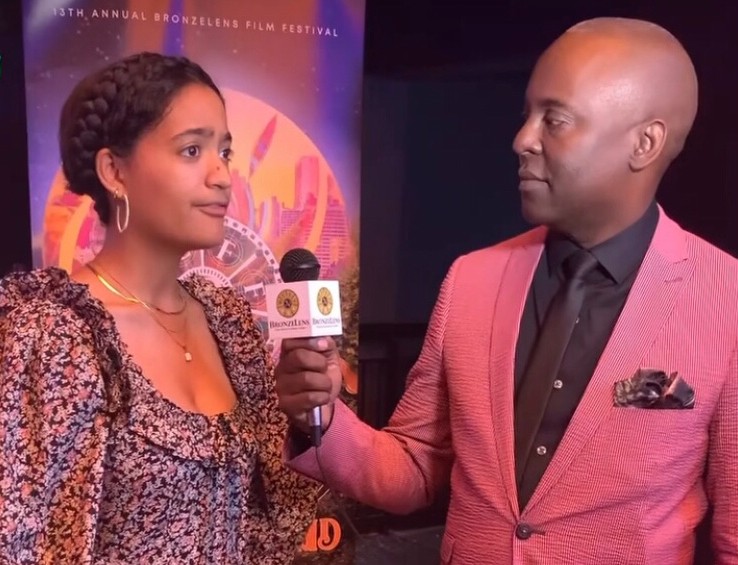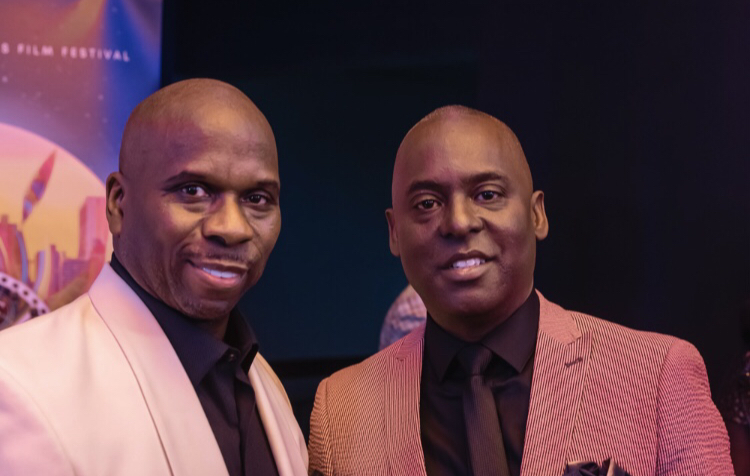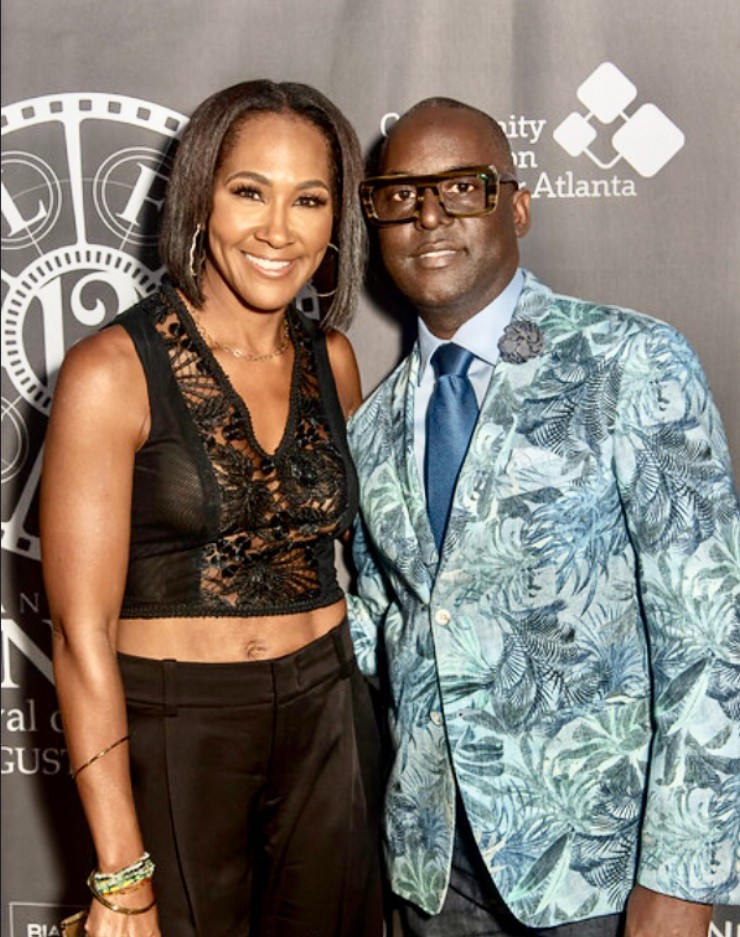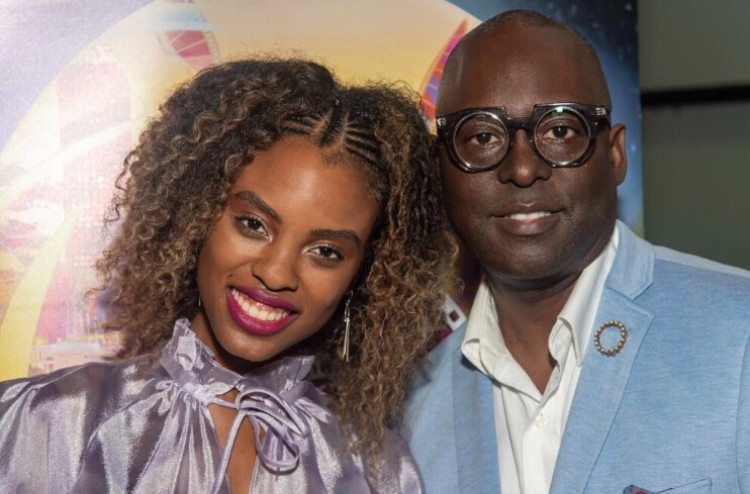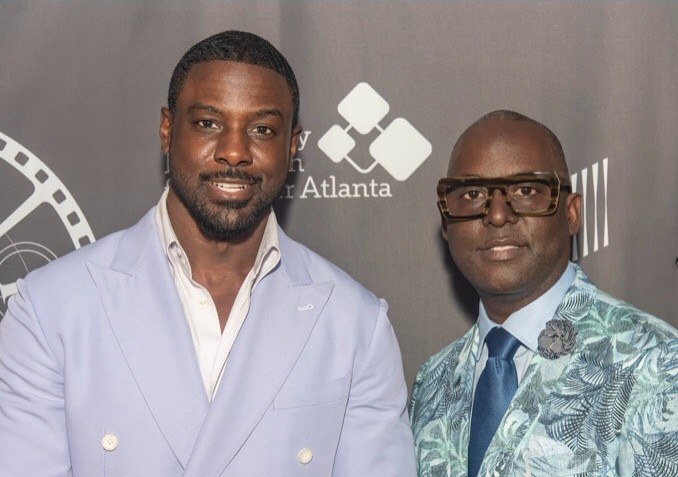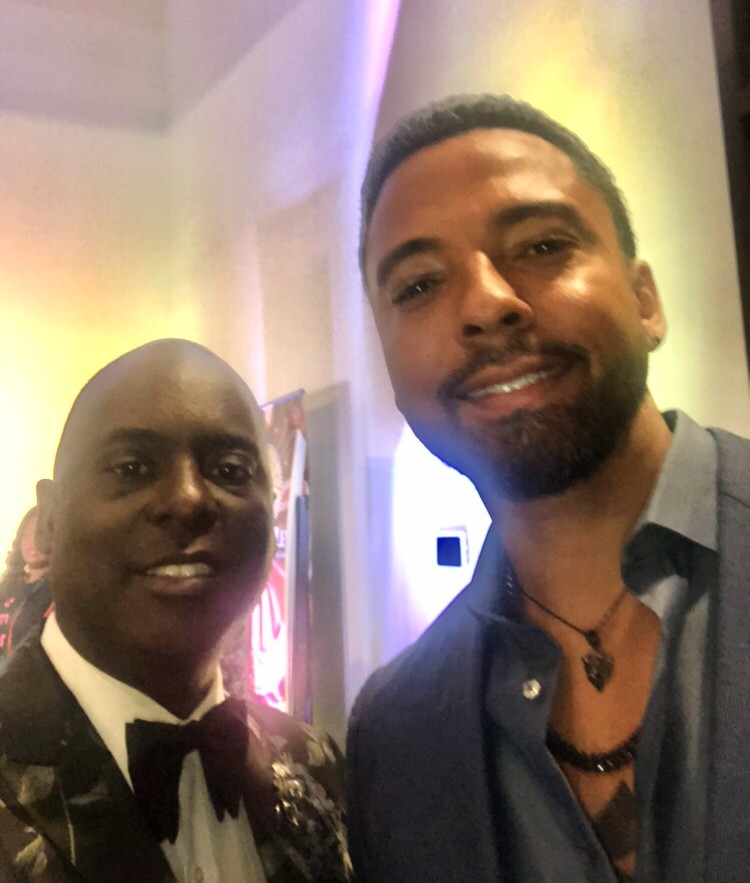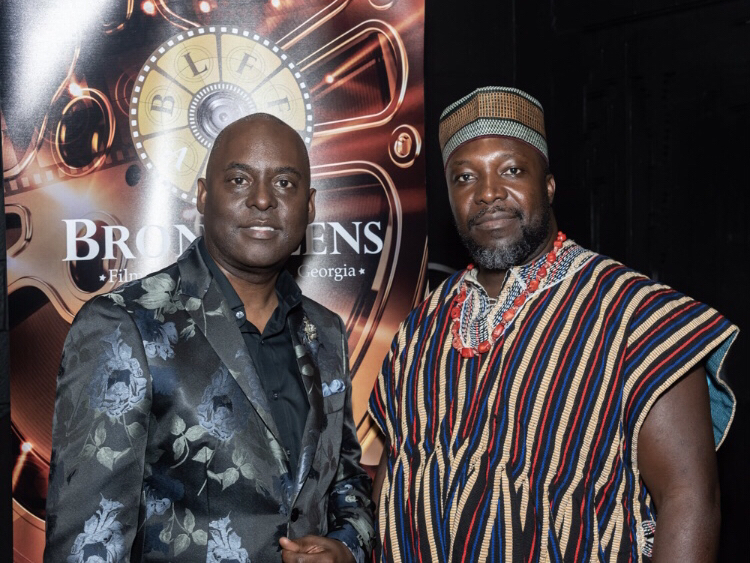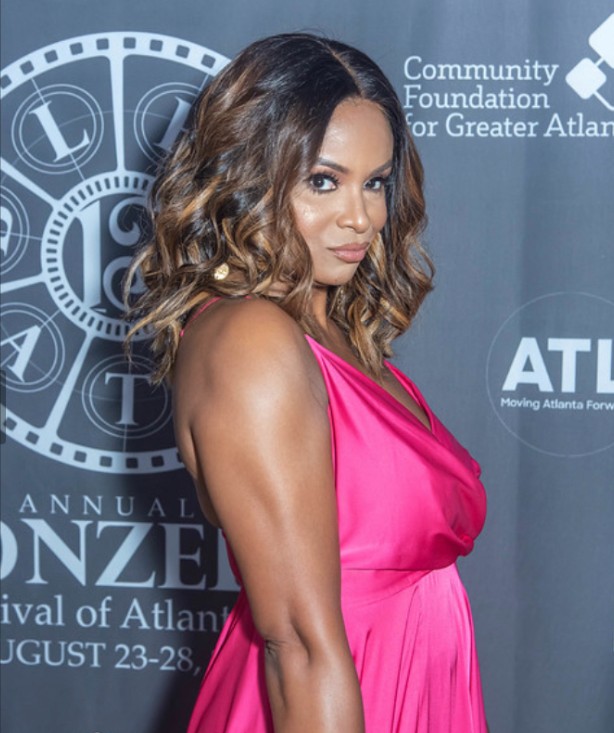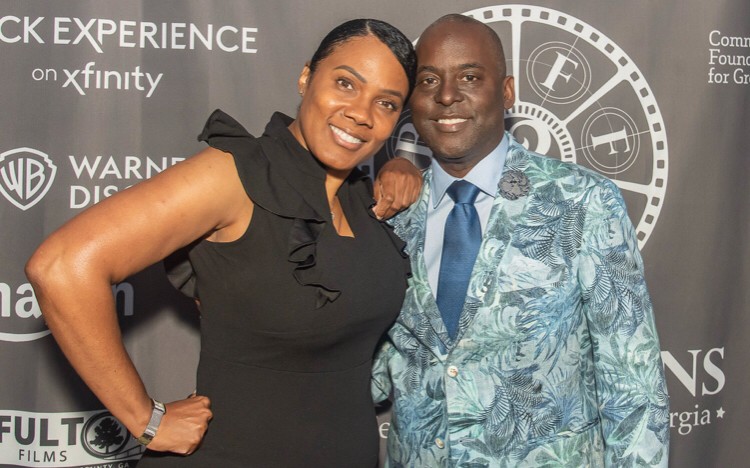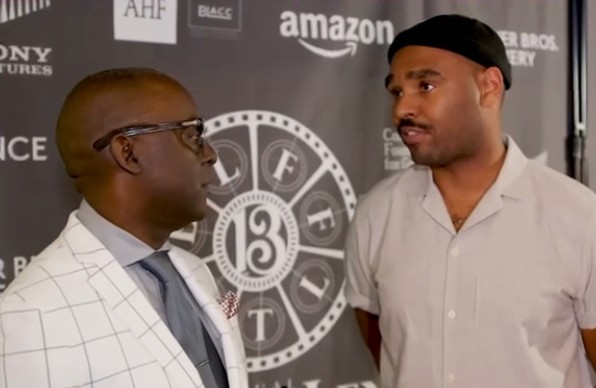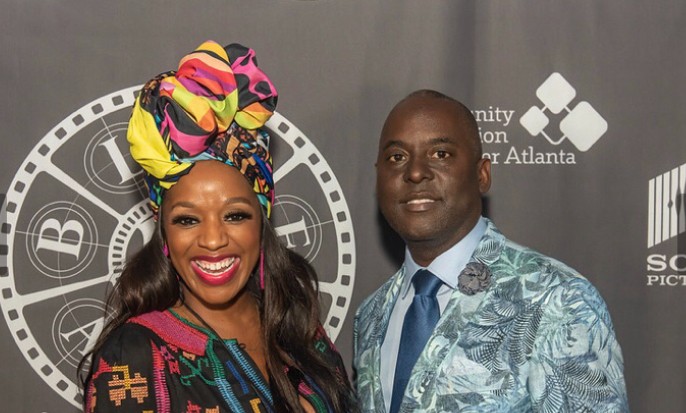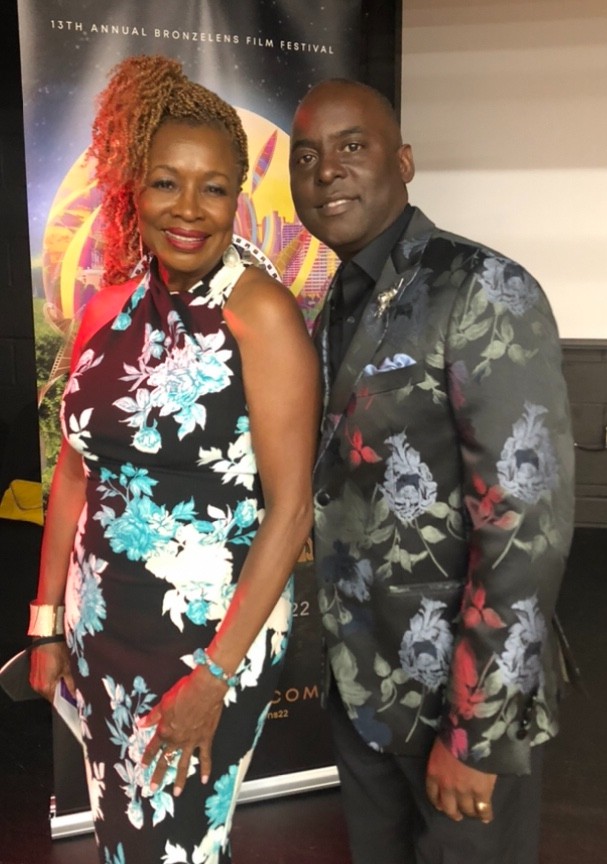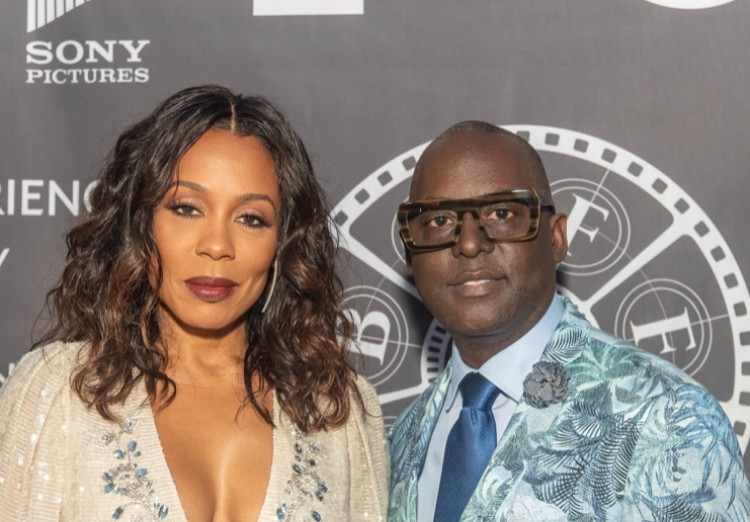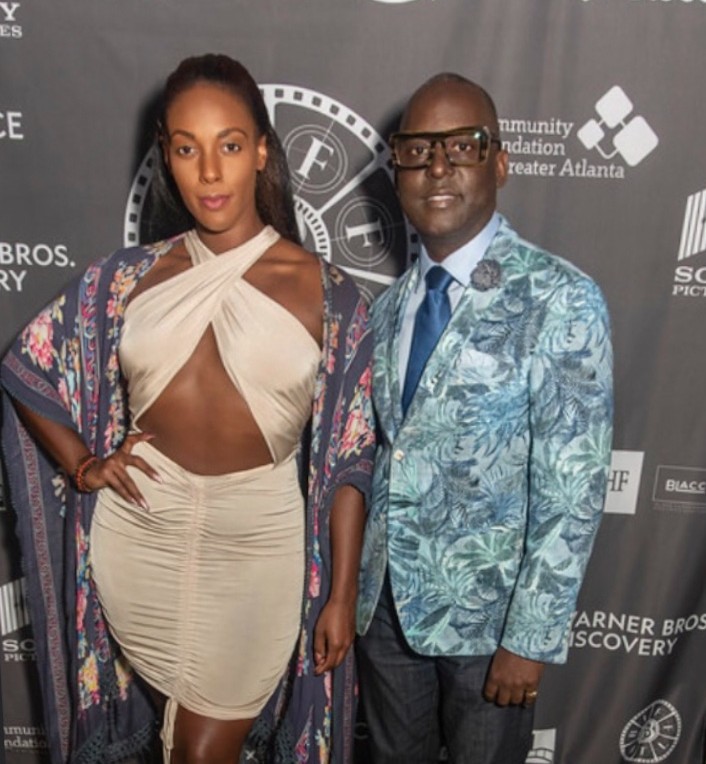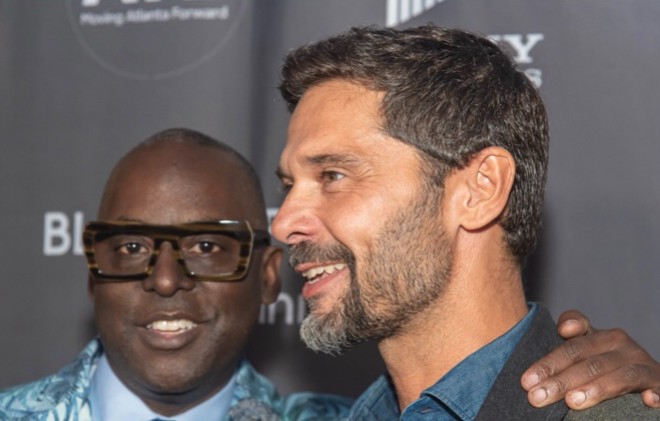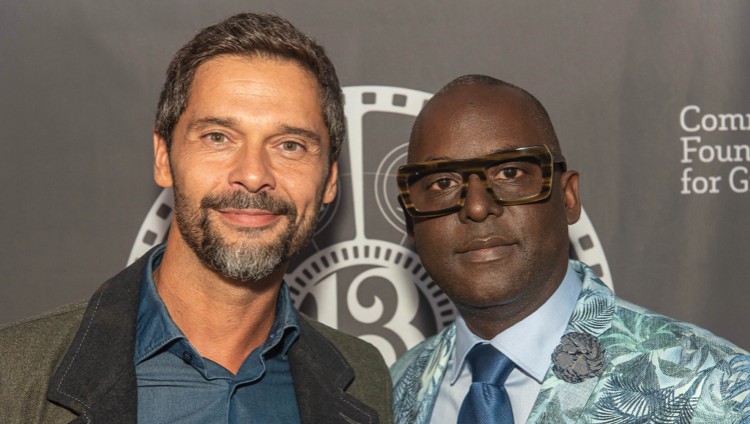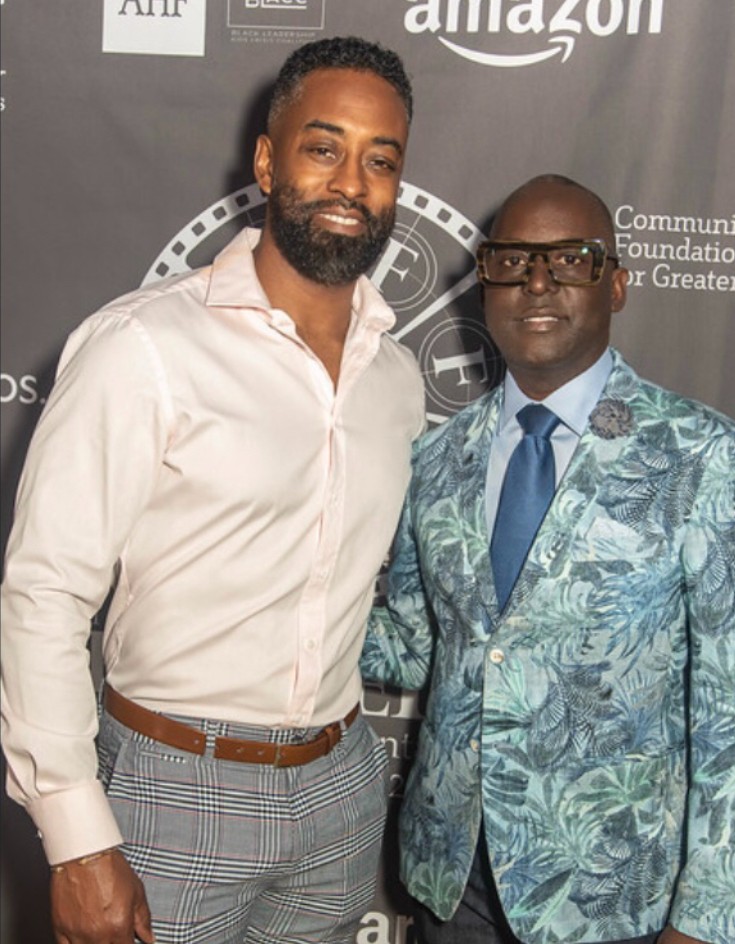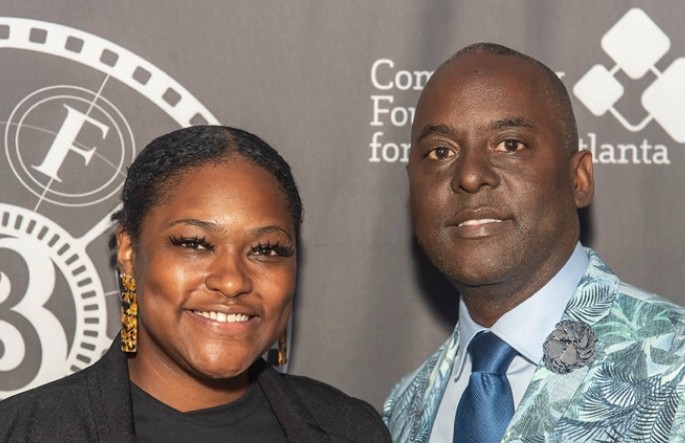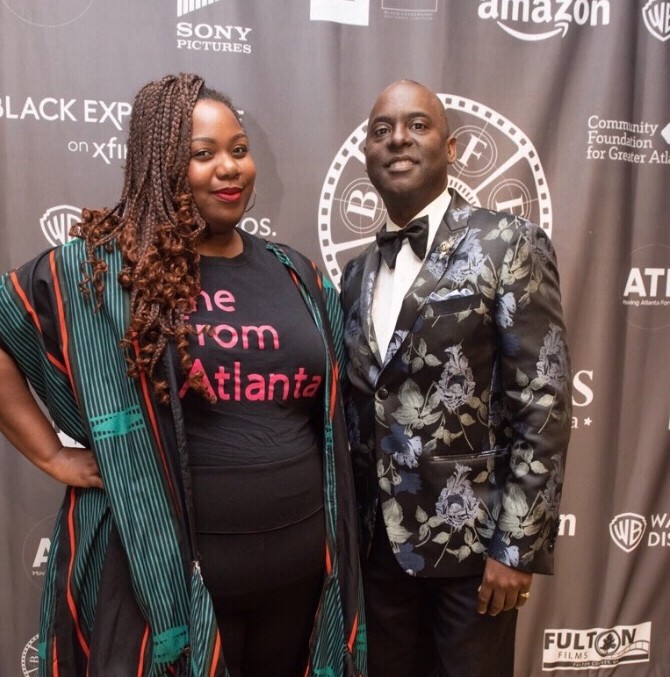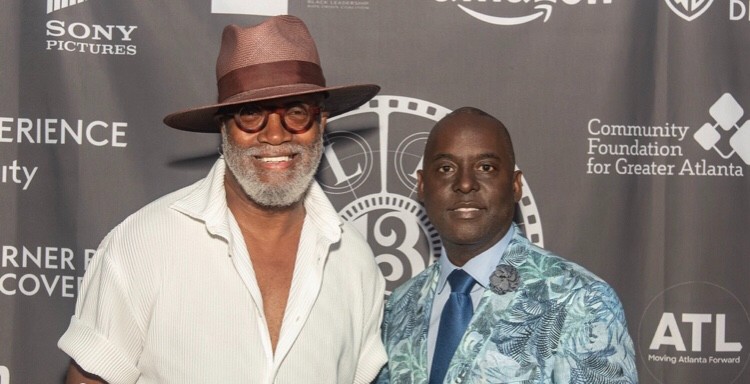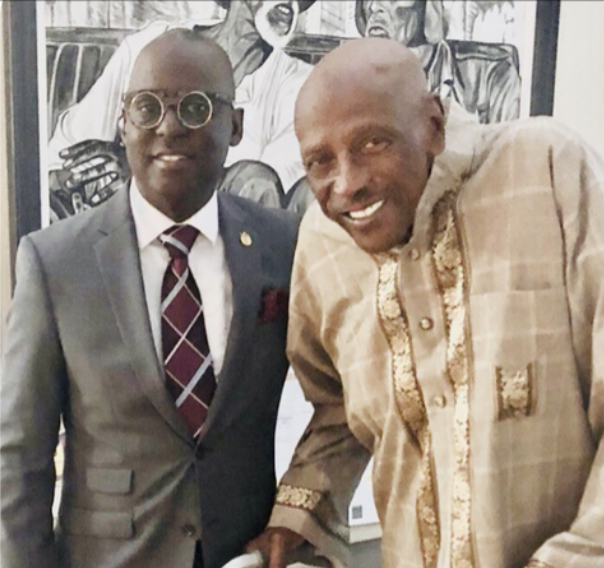 Etu Evans
Etu Evans is a Celebrity Footwear and Accessories Designer most sought after for his coveted purple bottom soles. He considers himself a "Lifestyle Architect." His designs have been adorned by Beyoncé, Sharon Stone, Michael B. Jordan, Queen Latifah, Erica Badu, Tyra Banks, Eric Benét, and John Singleton, just to name a few. His signature style has graced the pages of top international publications and has been showcased during Paris and New York Fashion Week. The NY Post states, "Etu Evans has turned the world upside down on its stiletto heel." Footwear News has hailed him as the Prince of Luxe Footwear. Currently, the renaissance man is expanding his creativity into staging for television and film. Etu is the CEO of the Solesville Foundation, a proud member of Omega Psi Phi Fraternity, Incorporated, and a Harlem fashion pioneer who has made his mark as the Creative Director of Harlem World Magazine.
Instagram: @EtuEvans
Website: BookofEtu.net
Email: etuevans@gmail.com
Related: Click here to read other articles by Etu Evans on HWM.
Photography credit: 1) Etu. 2) Etu and Actor Lamman Rucker. 3) Actress Eva Marcille and Michael Sterling (Husband). 4) Etu Evans & Michael Sterling 5) Actors Roderick Lawrence and TC Carson. 5) Singing duo Vibration 6) Etu Evans and Sanquinetta Dover 7) Writer Cas Beedles and Actress Terri J. Vaughn 8) Etu Evans and Actor Jovan Johnson. 9) Actress Regina Hall and Actor Sterling K. Brown. 10) Etu Evans an Aspiring Filmmaker. 11) Etu Evans & Producer and Writer Dave Wooley. 12) Bronze Lens Executive Producer Kathleen Bertrand. 13) Actress Terri J. Vaughn and Etu Evans. 14) Etu Evans and Filmmaker Anatola Raba. 15) Actor Lance Gross and Etu Evans. 16) Etu Evans and Writer and Producer Christian Keyes. 17) Etu Evans and CEO of Diaspora Chamber of Commerce Issac Essell. 18) Producers Korin Williams and Monique Nash. 19) Actress Joyful Drake. 20) Poet Armelia Cartier and Etu Evans. 21) Director J.D. Dillard and Etu Evans. 22) Etu Evans and Guest. 23) Kathleen Bertrand and Etu Evans. 24) Actress Karen Pittman and Etu Evans. 25) Guest and Etu Evans. 26) Guest and Etu Evans. 27) Actor Luca Seta and Etu Evans. 28) Actor Jermaine Love and Etu Evans. 29) Bria Edwards and Etu Evans. 30) CEO Black Girls Guide Atlanta Shanita Miller and Etu Evans. 31) Actor Jonathan Slocumb and Etu Evans. 32) Actor Louis Gossett, Jr and Etu Evans. 33) Actress Malena Cunningham Anderson and Clark Atlanta Fashion Professor Constance Boothe. Photography by Danny Morris.
---