---
The opening of Gocha's Tapas Bar, took place on Wednesday, May 17, 2023, in the South Fulton area of Metro Atlanta. 
The event was hosted by actress, producer, Crystal Renee from BET's Sistas. Gocha's Tapas Bar is located at 5829 Campbellton Rd SW, Atlanta, the tapas restaurant and bar's interior space is over 1500 square feet with a 2100 square feet patio space.
At the event, Hawkins was presented with a proclamation from the Mayor of South Fulton, Khalid Kamau, and other city officials of South Fulton.
Special guests included: Recording artist, Cee-Lo Green, Dr. Heavenly Kimes (BRAVO's Married to Medicine), Kirk Frost, Rasheeda Frost (VH1's Love & Hip Hop), and Chef Erica Barrett (Food Network).
The tapas bar is the latest restaurant venture from Gocha Hawkins, who initially gained her own fame as a hairstylist to stars, such as Kandi Burruss, Nicki Minaj, Beyonce, Drake, and Serena Williams. 
With nearly 30 years in the beauty industry, Hawkins has also consulted for the cheerleaders for the Orlando Magic, Miami Heat, Detroit Pistons, and Atlanta Hawks. She also started on WEtv's LA Hair for three seasons.
In addition to the tapas bar and restaurant, Hawkins also owns Gocha's Breakfast Bar and has two current Atlanta locations, in Cascade, which opened in January 2019 and Fayetteville opened in January 2020.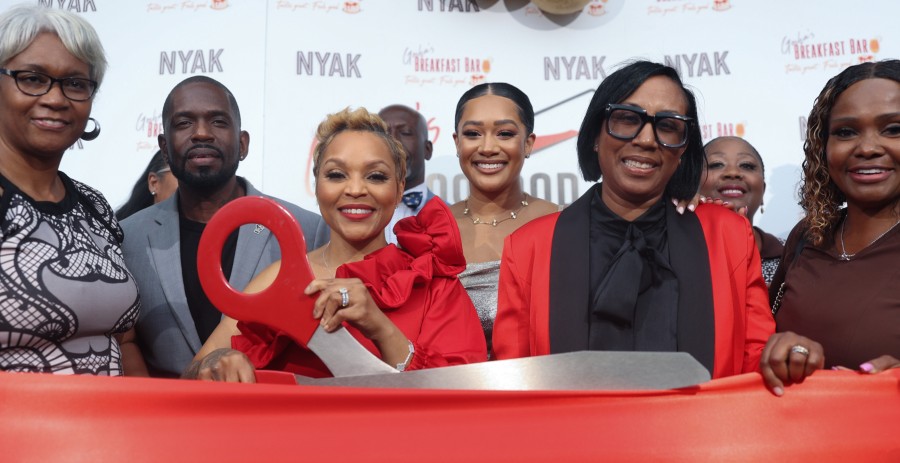 Photo credits: By Freddy-O and Gocha's Tapas Bar.
Related Articles
---