---
When Antonella Bertello received the call from Aston Martin to partner on a rally to benefit Women's Health awareness, she didn't think twice. Antonella is the owner of The Baker House 1650 in East Hampton, New York – an ultra-luxe boutique Bed & Breakfast catering to some of the world's most recognized celebrities including a recent stay from Princess Noor Pahlavi of Iran. Owner of her own beloved Aston Martin Rapide and self-proclaimed 'Girl Bond,' Antonella was quick to jump at the chance to host other Aston Martin owners to raise fund and awareness for The Maurer Foundation, the Long Island-based Non-Profit whose mission is to save lives through breast health education, prevention and healthy lifestyle choices aiming at risk reduction.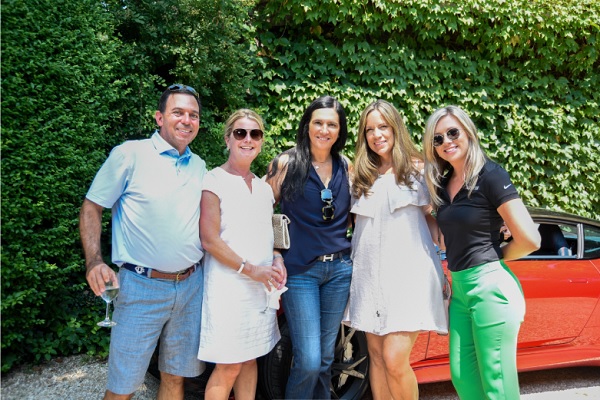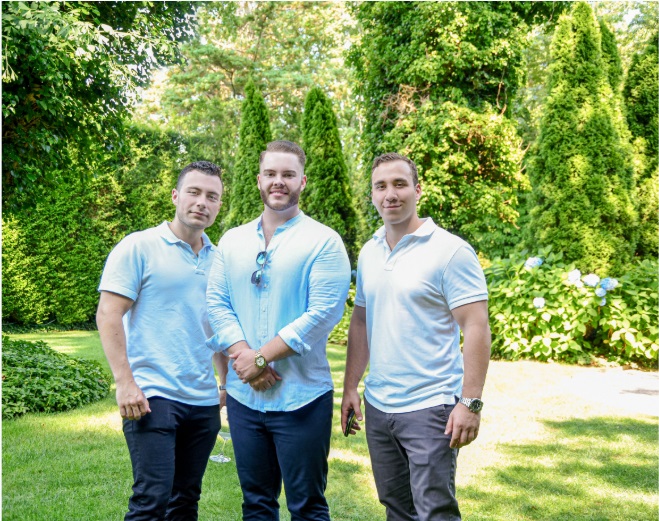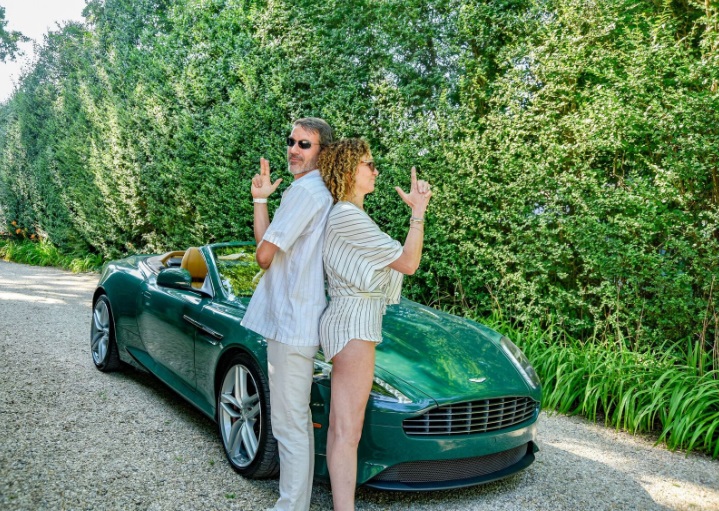 Co-hosted by Long Island Sports Cars, the rally received an exciting addition to its roster when Aston Martin Americas President, Lauren Schwab learned of the benefit and opted to join the team for the day's activities. The participants enjoyed a social morning at the local Aston Martin dealership in Roslyn, New York where they were greeted by Mrs. Schwab and able to finally ask those burning automotive-related questions. From there, all owners and guests would drive and or be driven the roughly 90 miles to The Baker House 1650 where attendees enjoyed a private lunch. As the streets of East Hampton began to fill up with outpouring of Aston Martin Owners, curiosity also grew as guests were delighted to learn of the opportunity to partake in a 1:1 driving lesson with certified Aston Martin Performance Drivers in two of the newly-released 2019 models, the DBS Superleggera and the Vanquish – both unveiled to the group. The event directed by Michael Snell, Founder of the MJS/GROUPE also pulled in key elements to maintain the luxury paring including personalized golf lessons with Golf Pro Delivered on their 20X20 foot simulator and a hefty-gift bag containing an Italian Cashmere Pashmina, personalized boxes of Tate's Cookies, and invitations to The Maurer Foundation's Pink Diamond Gala in October.
Antonella and the Aston Martin Americas Experiential Marketing Team were thrilled over the turnout of owners bringing 20+ vehicles and helping to join together several Long Island-based businesses together to raise awareness and support such an important cause.
Notable Attendees: Lauren Schwab, Antonella Bertello, Michael Snell, Alexandra Schnepf, Susan Samaroo, Debbie Goldman, Candice Cogan, Anya Ermakova, Michael Vitarelli Jr., Charbel Abi-Hassoun, Sergio Pena, Jason Wilkie, Anthony Thomas Melillo.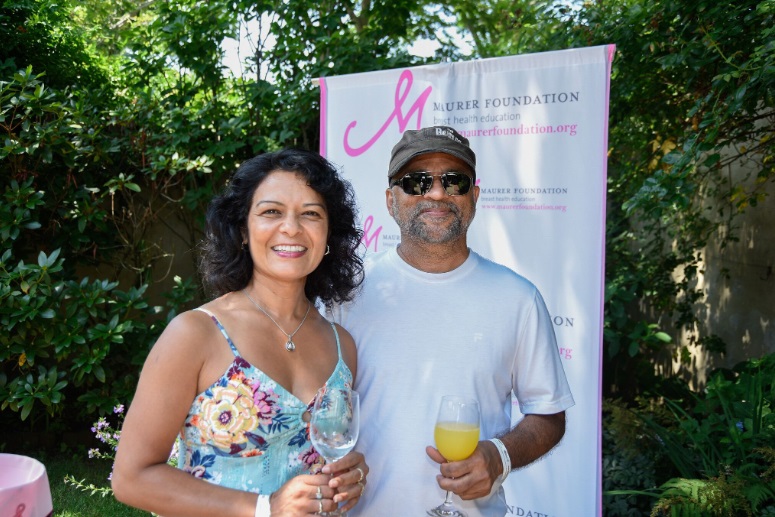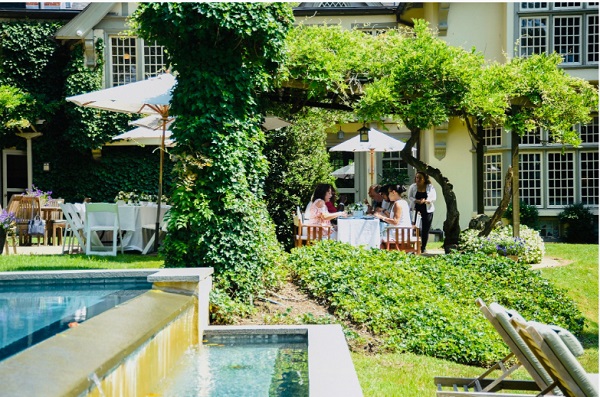 The Maurer Foundation's mission is to save lives through breast health education that focuses on breast cancer prevention, healthy lifestyle choices, early detection and risk reduction.
Responding to the need in her own practice, breast surgeon Dr. Virginia Maurer first made breast health education programs available to her patients and their families. The success of these programs encouraged her to reach out to the general public, but particularly to adolescent women through high school breast health programs. Dr. Maurer believes that the choices we make early in life can affect our future breast health.
Since 1995, The Maurer Foundation has been serving the community as a separate not-for-profit organization, for which Dr. Maurer actively participates as Founder, motivator and an inspiration. From reaching just over a thousand people in 1995, The Maurer Foundation-supported by steadfast board members, experienced staff and gifted volunteers-has continued to broaden our capacity reaching hundreds of thousands. Through diverse partnerships we educate the public, striving toward our goal to be recognized as the leading source of current and accurate breast health information.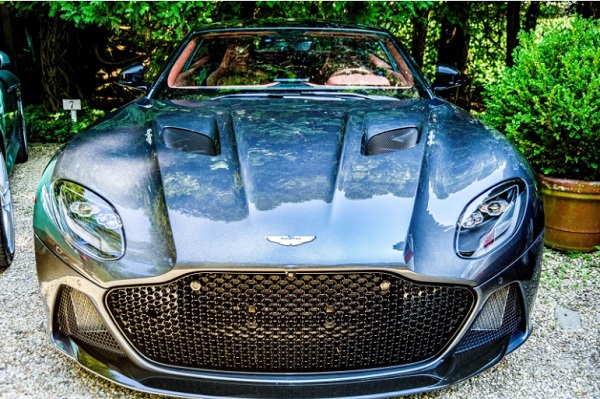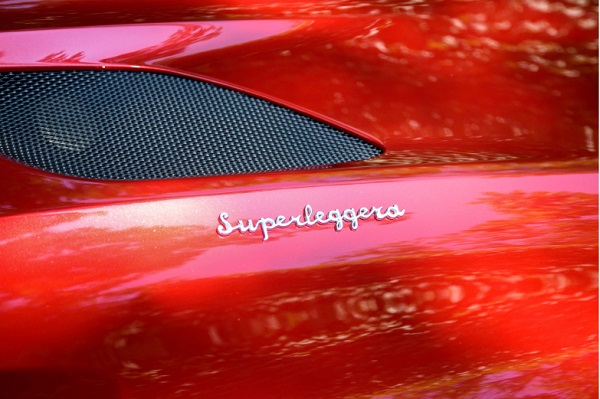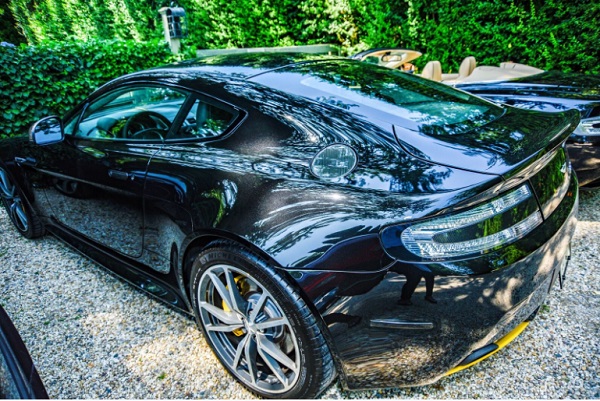 The Baker House 1650 stands as the most exclusive Bed & Breakfast accommodations in the Hamptons- unsurpassed in its sumptuous, yet casual luxury.It has been selected by Conde Nast Johansens, as the "Most Excellent Inn of the Americas" for three years, and was named "Inn of the Month" by Travel and Leisure Magazine. Town and Country said the property "offers the kind of plush accommodations that you'd expect to find in an area famous for its residential real estate". Time Out New York said "the most distinctive B&B on the East End is so mindboggling gorgeous that it's hard to believe anyone is actually allowed to sleep here". Nestled in the beautiful, historic Village of East Hampton, NY, The Baker House 1650 is a masterpiece of 17th Century Cotswold-inspired architecture. While possessing the homey, yet majestic aura of a superb English manor, The Baker House 1650 caters to its guests with the utmost in beautiful, modern accommodations, conveniences, and amenities.
The MJS/GROUPE is a full-service Marketing and Press firm that works with inspired companies, global influencers, and power-brands specifically catering to high-net-worth (HNW) and ultra-high-net-worth (UHNW) consumers. The core strategic engagements that are designed by Founder, Michael Snell are aimed at delivering results that seamlessly integrate bespoke, one-of-a-kind tailored experiences from concept strategy to branding and platform design. The firm fosters the engagement of it's campaigns, driving back valuable consumer actions. Whether you're just starting out or you're evolving your brand, we help to curate every impression you make.
Photo credit: 1) AM_Alexandra Schnepf, Lauren Schwab President A…ichael Snell 2) Antonella Bertello (center) Alexandra Schnepf (right) with guests. 3) Michael Vitarelli Jr(left)_Michael Snell Founder of MJ…assoun(right). 4) Guests Pose 007. 5.) Maher Foundation's Susan Samaroo with guest. 6) AM_Lunch View. 7) AM_Vanquish. 8) AM_DBS Superleggera Detail. 9) AM_Rapide. Photography by Sandy Gosine/InstaGlam Photography.
---