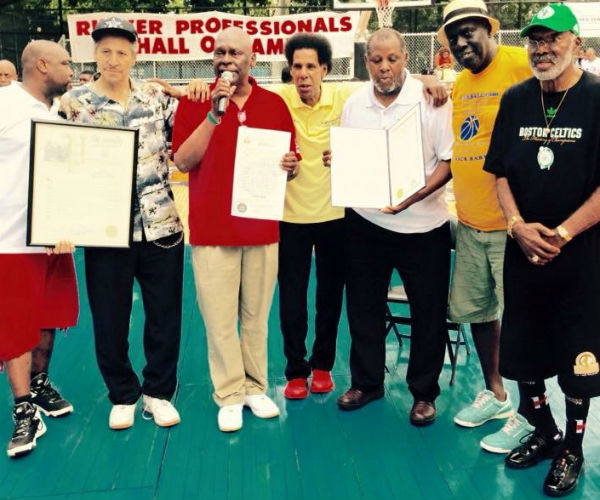 Harlem State Assemblyman Keith L.T.Wright proclamation at the Rucker Professionals Hall of Fame that city land around Rucker Park is now known as Rucker Park Square in attendance Bob McCollough Jr.
NYC Rucker Park Basketball Legends Peewee Kirkland, Joe Hammond, CoFounder Bob McCollugh Sr., Harlem Globetrotters Bobby Hunter and NBA Champion Emmette Bryant witnessed the historic moment.
Everyone of these gentlemen played on the black top as Legendary Rucker Pro Basketball players that had awesome game.
Thank you Bonnie Bryant in our FB family.
Related Articles
---
VIDEO
---
"Dr. Harry Delany is a renowned Harlem born and raised surgeon, the son of the great jurist and civil rights leader, Hubert Delany...." This monthly post is made in partnership with Harlem Cultural Archives.