---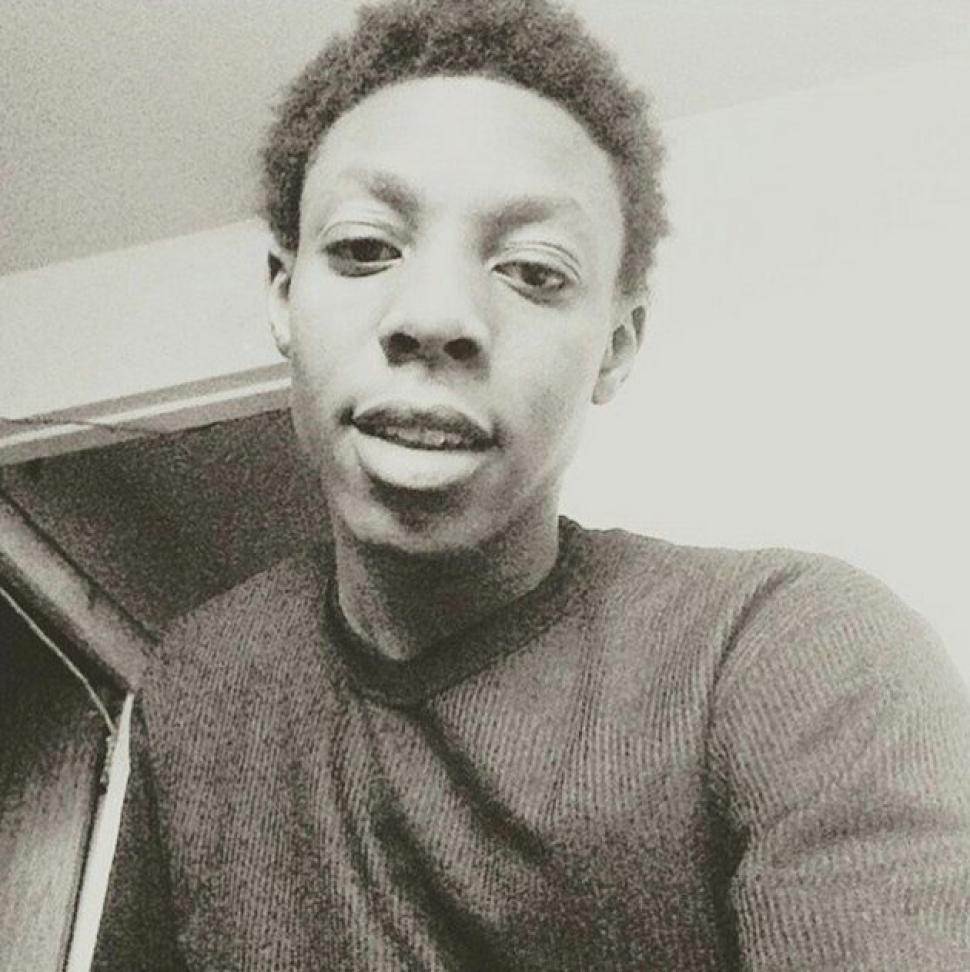 An aspiring chef was shot and killed when a gunman started blasting away while two groups brawled at a Harlem housing project, witnesses and officials said Tuesday.
Jordan Barber, 18, was trying to play peacemaker between the two groups squaring off on W. 155th St. and Frederick Douglass Blvd. in the Polo Grounds Towers when he was shot in the neck Monday night. He died at the scene.
"He just walked in front of the crowd," recalled his cousin, Aisa Best, 26, who witnessed the 10:45 p.m. gunplay. "He was telling them, 'Chill, chill.' "
As tensions mounted, Best grabbed a few children and took them out of harm's way.
Seconds later, she heard gunshots.
"I hear 'pop, pop' and I looked back and saw my cousin hit the floor," she recalled. "When I ran over to help him, he jumped up and grabbed his neck and then he fell back to the floor.
"I started going crazy," Best said. "I was on top of him, screaming, 'Jordan, stay with us, stay strong!' "
Barber, who lived in the Polo Grounds Towers, died with his devastated mother by his side, Best said.
"He was telling his mom, 'Help me! Help me!' " Best recalled.
A second man, 19, was found at the scene with a gunshot wound to the thigh and was treated at Harlem Hospital.
A 17-year-old victim ran off, but ultimately showed up at Lincoln Medical Center in the Bronx with a gunshot wound to his abdomen. He was expected to survive, cops said.
The shooting was sparked when the two groups started fighting, police sources said.
"There were about 30 people in each group," a police source told the Daily News. "They were going at it when someone started shooting."
One group were members of the Fast Money crew, who were gunning for Barber's friend, an up and coming rapper, witnesses said.
Barber's friend was present, but not shot.
"It's just purely based on hating someone who's trying to make it," Barber's cousin Kamille Bernoff said. "(Barber) was trying to break up a fight between two separate groups of friends — his friends from inside the projects and outside the projects — and got in the crossfire."
Bernoff said Barber enjoyed music and graphic design, but his true passion was food.
"He enjoyed cooking and dreamed of one day opening up a restaurant," she said. "He was the type of kid who enjoyed waking up and cooking for the whole house."
The gunman remained at large Tuesday morning.
Please leave contact the authorities if you have any information that can lead to the gunman or woman in this case.
Related Articles
---