---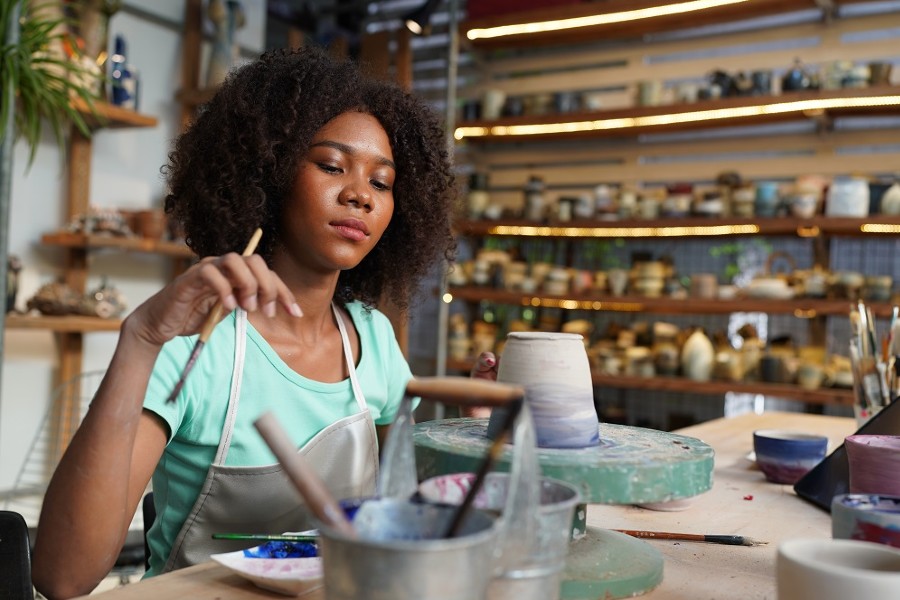 Today, One Fair Wage, a national nonprofit that advocates on behalf of workers earning the tipped subminimum wage.
Released a new brief illustrating how the fight for increasing wages, both federally and in New York, has an unfortunate pattern of leaving out a large demographic from its gains – women and women of color. In particular, the report documents a 25 percent decline in wages for tipped workers while all other workers received repeated minimum wage increases.
The report comes just as the New York State legislature is finalizing its state budget that will likely include a $21 minimum wage increase for all workers (S1978(Ramos) / A2204(Joyner)), but tipped workers are not included in this bill. A separate bill, (S5567(Jackson) / A10710 (Gonzalez-Rojas)) will continue to be considered after the budget process is done and would end the subminimum wage for tipped workers.
Tipped restaurant workers, who have been overwhelmingly women and disproportionately women of color since they were first excluded from the federal minimum wage in 1938, have been repeatedly negotiated out of minimum wage increases since the inception of a minimum wage in New York State, often as a result of negotiations between legislators and the National Restaurant Association's New York-based affiliates, the New York State Restaurant Association and the New York City Hospitality Alliance.
READ THE FULL REPORT HERE: https://onefairwage.site/stop-leaving-us-out-report
Topline findings from the brief include:
Since 1938 at the federal level and 1960 in New York State, tipped workers, especially tipped restaurant workers, who are overwhelmingly women and disproportionately women of color and single mothers, have been repeatedly excluded from minimum wage increases by legislators due to lobbying from the National, NY State and NYC Restaurant Associations.
From 2015 to 2023, while all other workers saw an increase to $15 and now potentially to a $21 minimum wage, women of color tipped restaurant workers served as the leverage for these negotiations, and received a decrease from 85 percent of the wage to 66 percent of the wage — a 25 percent decrease in their wages — while all other workers received significant increases.
In 2019, even as other tipped workers — car wash workers, nail salon and hair salon workers, parking attendants — went up to 100% of the wage, tipped restaurant workers remained frozen at 66 percent of the wage due to the lobbying of the National, NY State and NYC Restaurant Associations.
Black women tipped workers in New York earn $3.01 per hour less than their white male counterparts, as a result of both customer bias in tipping and racial segregation by occupation — women and people of color being segregated into lesser-tipping positions (bussers instead of servers and bartenders) and more casual restaurants where tips are less.
"Women and women of color workers have experienced the most unjust and inequitable economic outcomes possible throughout U.S. history, in times of both crisis and prosperity," said Saru Jayaraman, President of One Fair Wage. "Black women are still most likely to have lost their jobs during the pandemic or face unprecedented rates of housing and food insecurity. In the restaurant industry, the fastest-growing but lowest-paying industry in the country, this inequity is tied to a history of structural racism; particularly to the origins of the subminimum wage for tipped workers. We are at a critical moment for women who are tipped service industry workers, and we must end the subminimum wage and enable them to achieve greater equity in the workplace. Until then, New York State is only exacerbating economic, racial, and gender inequities faced by this workforce."
"Instead of telling women of color to wait once again, New York legislators can once and for all grant what they have granted to all other workers, including all other tipped workers — the right to a full, fair minimum wage from their employer, with tips on top."
As a result of these inequities, New York's rate of restaurant worker exodus was higher
than any other state in the United States – while one in 10 workers left the industry nationally, one in five workers left New York State's industry, creating the worst staffing crisis in the history of the industry. Of the workers who remain, 50 percent of those who remain in the NY restaurant industry reported that they are considering leaving; 90 percent say the only thing that will make them stay or return to working in restaurants is a full livable wage with tips on top.
In response, thousands of restaurants nationally and at least over 500 restaurants in New York have voluntarily transitioned to paying a full minimum wage with tips on top.
Related Articles
---