---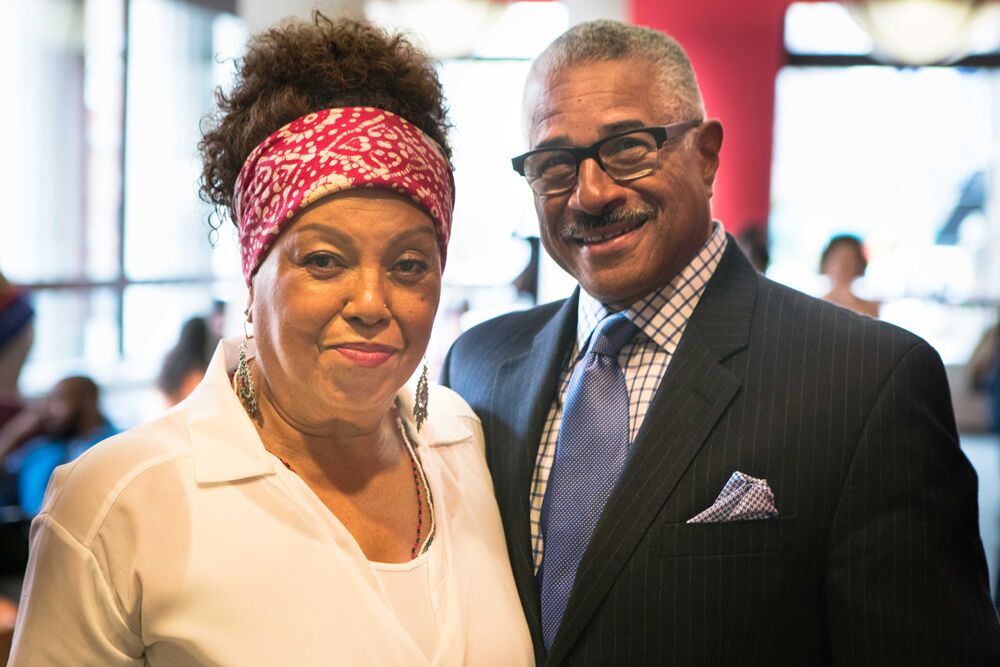 "It is imperative that we continue to destroy and dissect these myths out here…that we do not continue to perpetuate this myth that there's a disconnection," 
explained Ademola Olugebefola, Visual Artist, cofounder WEUSI Artists Gallery and Academy, Dwyer Cultural Center & NYNCA, the "The Art of Justice: Articulating an Ethos and Aesthetic of the Movement.
With these words, he captured the core of the Saturday, November 7th 2015 event in Harlem, where activists and artists of diverse backgrounds and generations called for large-scale movements that employ new media tools to reach across ethnic, racial, and social lines in service of social and political justice.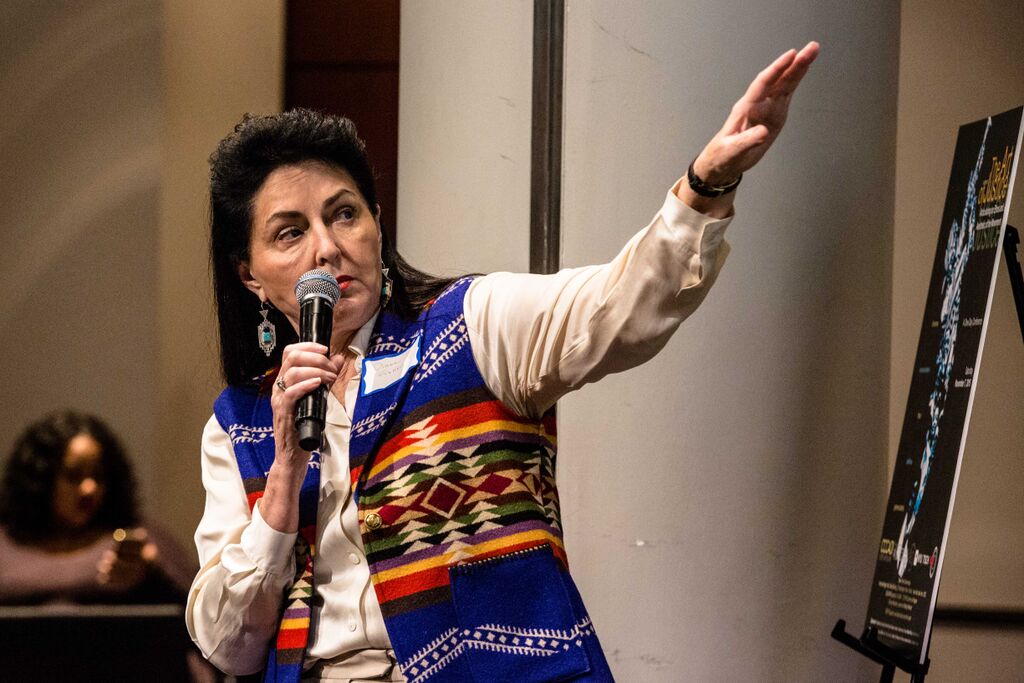 The event celebrated pioneers of the 60s and 70s movements that seamlessly married aesthetics, politics and activism, altering the fabric of the country. The look into the past provided context for a conversation about the potential directions of social movements in the Age of Ferguson.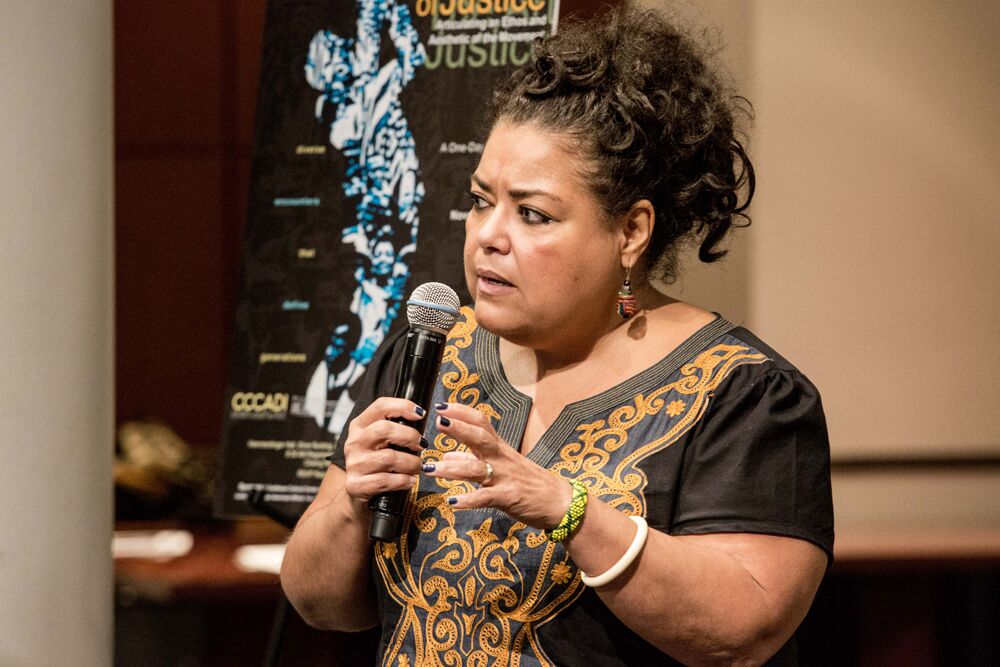 Elizabeth Yeampierre, Executive Director of UPROSE, emphasized the relationship between the original Civil Rights movement and the New Civil Rights Movement, 
"If anybody watched #BlackLivesMatter, they know that young people can make the connections between what is happening now and what happened 30 or 40 years ago…Black Lives Matter changed everything. They have people running for office that now have no choice but to deal with that and to talk about it…" 
Speaking to the audience about the new generation of activists, Yeampierre added, 
"They are the children of the descendants of the civil rights movement, and they are doing stuff that you can all be proud of."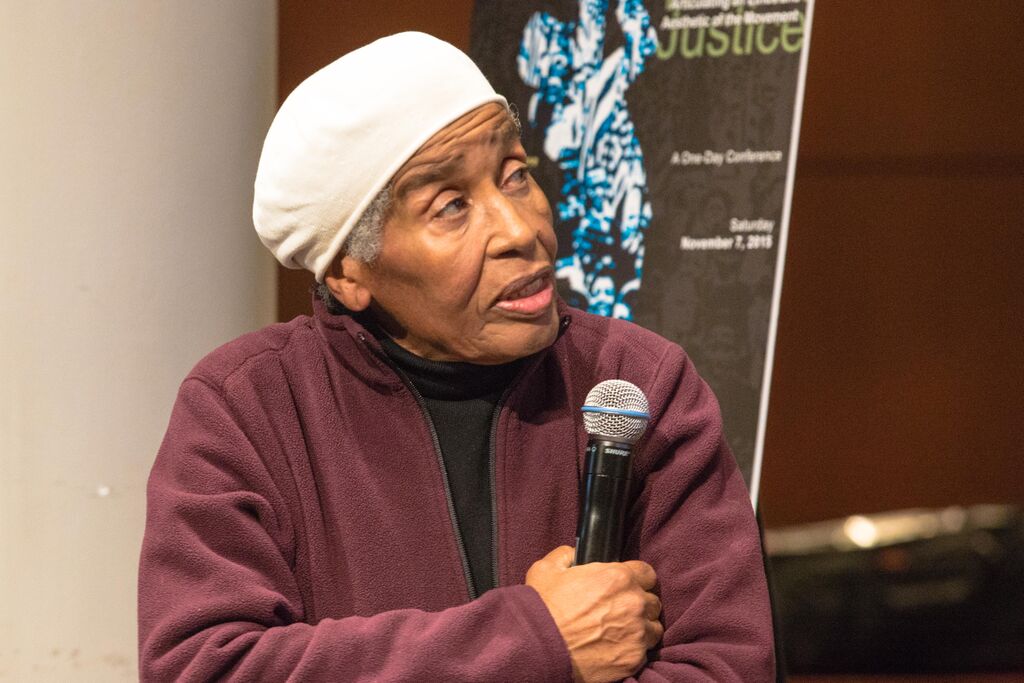 Among the activists and artists who participated in the event were Dr. Marta Moreno Vega, founder of CCCADI and second director of El Museo del Barrio, Schola Lynch, award-winning filmmaker and director of Free Angela and All Political Prisoners; Woody King, Jr., renowned director and founder of the New Federal Theater; Monifa Bandele, Founding Member Malcom X Grassroots Movement; Felipe Luciano, Co-founder of the Young Lords Party; Diane Fraher, Founder of Amerinda Inc. Randy Weston, renowned jazz pianist and composer, closed the evening.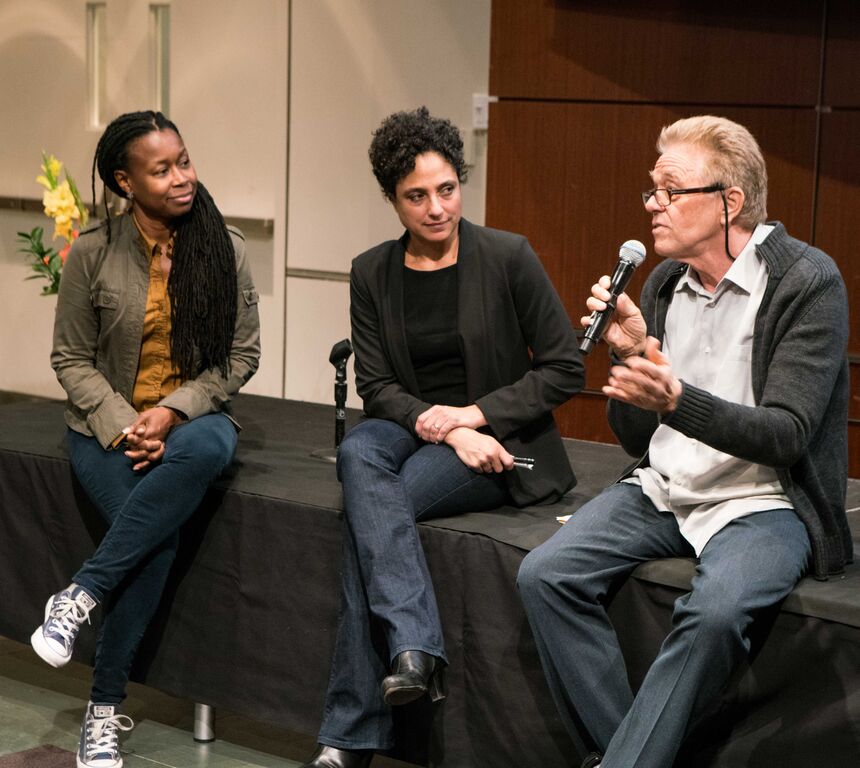 The Art of Justice, organized by the Caribbean Cultural Center African Diaspora Institute (CCCADI), The NYU Tisch School of the Arts Department of Art & Public Policy with support from the Tisch Institute of Performing Arts, New York University, and Columbia University, will become an on-going discussion for taking aesthetics and politics to the next level. In the spirit of past struggles and institutions, The Art of Justice called for diverse groups and populations to use new technologies to speak to one another and find overlaps in their struggles for social justice.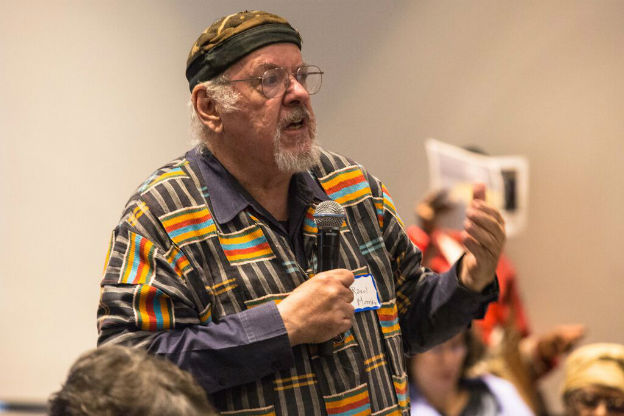 "In terms of the 60s and 70s movements, we saw things as interconnected but since then I think we've lost the ability to quite name it and write those histories and understand them in ways that are more complex…" 
…summed up Jack Tchen, of the Basement Workshop and Co-Founder of the Chinese in America Museum, 
"I think the real issue for me is that we are not supposed to be talking to each other, we are not supposed to be intermingled. It's really in the intermingling that we are actually dangerous. To me, that's where the future is."
http://cccadi.org/
Photo Credits: 1) Dr. Marta Moreno Vega & Felipe Luciano. 2) Diane Fraher. 3) Elizabeth Yeampierre. 4) Valerie Maynard. 5) The Art of Justice . Photo credit Amun Ankhra
Related Articles
---