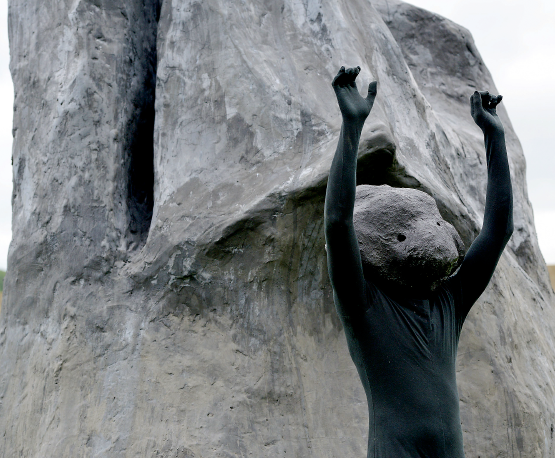 Rudy Shepherd invites you to Induction Ceremony, a performance inaugurating inHarlem: Rudy Shepherd, currently on view in Jackie Robinson Park through July 25, 2017.
The most recent in the series of sculptures that Shepherd began in 2006, Black Rock Negative Energy Absorber aims to dispel feelings of racial prejudice, violence or ordinary disdain by encouraging compassion. Leading a group of musical collaborators including Brian Alfred, Elia Einhorn, Christof Knoche and Ethan Meyer, Shepherd will activate his sculpture, expunging negative energy from the surrounding audience through a cathartic performance.
Sunday, October 9, 2016, 1–2 p.m.
Jackie Robinson Park, at 148th and Bradhurst Avenue, Harlem USA
Related Articles
---
VIDEO
---
"Dr. Harry Delany is a renowned Harlem born and raised surgeon, the son of the great jurist and civil rights leader, Hubert Delany...." This monthly post is made in partnership with Harlem Cultural Archives.