---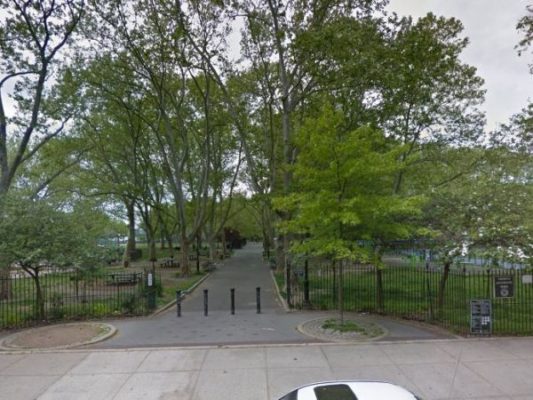 An artist has been chosen to receive a $10,000 grant to create a public art installation for East Harlem's Thomas Jefferson Park. The grant was awarded through a partnership between the city Parks Department and the clothing brand UNIQLO, which was announced in September.
Harlem native Capucine Bourcart's art project "LINUOQ" will appear in Thomas Jefferson Park starting in June of this year, according to a Parks Department press release. The art project, a photo-assemblage made of 4,170 metal squares, will be hung from a chain-link fence in the park.
The photo-assemblage will be made from details captured when Bourcart walked every single street of Manhattan from 2008 to 2012, according to a press release. The art installation will be designed in the style inspired by the Native American inhabitants of Manhattan.
Ten parks, two from each borough, were chosen to receive public art installations as part of the "UNIQLO Park Expressions" program. Each artist chosen by the program will receive a $10,000 grant to create their public art pieces. One round of artists will have their work featured in 2017 and another round will be selected for 2018.
The grants will be awarded to emerging artists who are still in the early stages of their careers, according to the Parks Department.
"Not only does this funding bring public art to ten culturally underserved parks, it also supports local emerging artists in our communities. We are proud to showcase art in our 'open air galleries' for both New Yorkers and tourists to enjoy, for free," Parks Department Commissioner Mitchell Silver said in a statement.
Thomas Jefferson Park was opened in 1905, when East Harlem was known as "Little Italy." Since it's opening, the parks has undergone transformations, along with the neighborhood. In the 1930s the park received a large expansion and in the 1990s the current pool and recreation center were renovated in a $10.5 million project, according to the Parks Department.
Photo by Google Maps street view and source
Related Articles
---