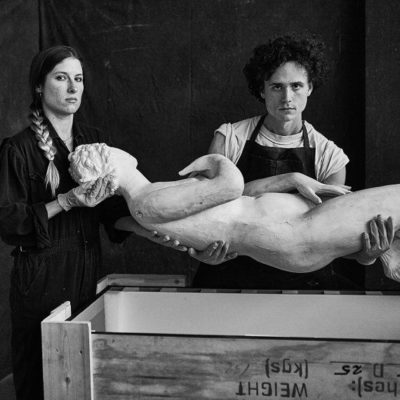 On March 2, 2017 Art Handlers Alliance of New York (AHA-NY) relaunched their foundational Bill of Rights document as an on-line petition and is calling for it to be adopted industry-wide from Harlem to Hollywood. This is the first document to outline a set of minimum fair standards for workers involved in all aspects of art handling and is intended to function as a guide for workers as well as socially-responsible employers. AHA-NY organizers are calling on those two groups, as well as others in the broader art world and cultural economy, to voice their support for the Bill of Rights being adopted by employers throughout New York's art world.
In the wake of Armory Week 2017, AHA-NY hopes to mobilize the focus on the New York art world to relay and reiterate the basic needs of the workforce that enables the fairs to exist. With eleven fairs in New York and seemingly endless amounts of art handlers and workers enabling and maintaining this five-day week of art events and exhibitions, AHA-NY is reaffirming its commitment and dedication to making sure the Bill of Rights becomes the benchmark for minimum, fair standards among the vast, growing workforce of art's handlers.
Click here to view and sign the petition.
Sign up for our mailing list or like us on Facebook for regular updates.
Website: www.arthandlersalliance.org
Facebook: www.facebook.com/arthandlersalliance/
Via source
Related Articles