---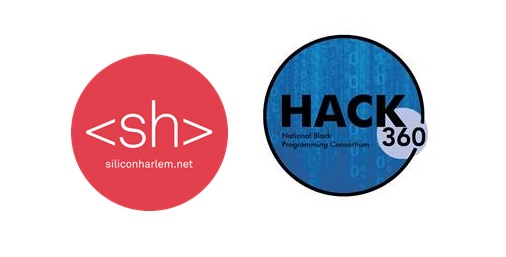 Art and technology will meet at the crossroads that is Harlem this October. National Black Programming Consortium (NBPC), the Harlem-based media arts organization, is partnering with Silicon Harlem, a social venture designed to turn Harlem into a technology and innovation hub, for Hack360.
The theme of the inaugural NBPC-Silicon Harlem Hackathon is gamification, and participants will work over two days beginning Wednesday to create prototypes for games that will support the TV and Web series they are developing. Winners will compete for between $2,000 and $5,000 and be announced at Silicon Harlem's tech conference on Friday.
The hackathon will take place at ImageNation's RAW SPACE on Wednesday, October 14, and Thursday, October 15. Hack360 winners will be announced at a reception at 6 p.m. on Friday at the Silicon Harlem 2nd Annual Tech Conference.
Competitors consist of producing teams who were finalists (fellows) of the inaugural NBPC 360, an incubator and fund designed to bring original broadcast and Web series closer to market. These producers will be paired with technologists selected by Silicon Harlem for the event. The game designed can either be for the Web, mobile, Xbox or any other gaming platform.
NBPC, the nation's only nonprofit organization dedicated solely to media content about the Black experience, launched NBPC 360 in the fall of 2014 with an open call for submissions. The program is designed to identify and fund new series for public television or Web. The field of 163 applicants was narrowed to eight finalists, or fellows, in March 2015. These producing teams entered a six-week boot camp and incubator, which culminated in the Pitch Black slam-pitching session in April. Pitch Black brought out big names in the public television industry, including representatives from CPB, PBS, WORLD, ITVS, POV and WNET, as well as those from HBO, A&E, Fox, BET, Tribeca All Access and Third World Newsreel. Four projects won, and were awarded between $50,000 to $100,000 in funding for their series pilots.
NBPC continues to mentor all eight finalists to help bring their series closer to market. Hack360 is the first time the group will be together since Pitch Black.
"We decided on a hackathon and game to help producers make additional connections to their target audiences and because funders and public media, in particular, are increasingly interested in multi-platform projects with the potential to reach and engage audiences outside of the PBS broadcast demographics," said NBPC Director of Programs and Acquisitions Kay Shaw. "Additional platforms are even more critical when trying to reach communities of color and younger viewers who are not always as broadly represented in public television."
"Any time we can put together creative talent with tech experts innovation is born," said Silicon Harlem Co-Founder Clayton Banks. "This hackathon represents another step towards transforming Harlem into a tech and innovation hub."
NBPC 360 partners include WNET (lead station), WTTW, WYES, KQED, WGBH/World, American Public Television, National Minority Consortia, SCETV, BRITDOC, POV, ITVS, IFP Made in NY, Tribeca Film Institute, NYC Media, Silicon Harlem and PGA Diversity. The program is made possible by funding from the Corporation for Public Broadcasting.
For more information on NBPC or NBPC 360, visit www.blackpublicmedia.org or follow the organization on Twitter (@BLKPublicMedia) or Facebook (https://www.facebook.com/BlackPublicMedia).
Related Articles
---