---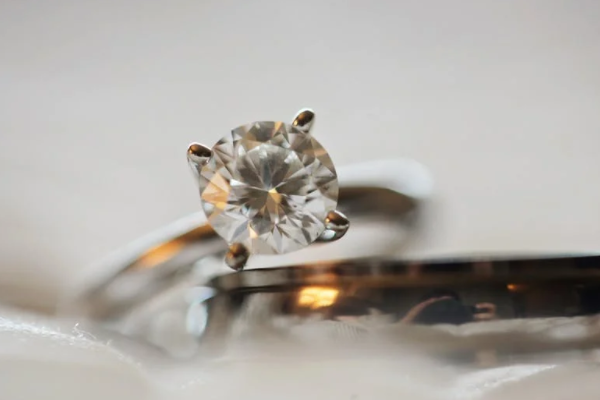 A great piece of jewelry can spruce up any outfit. Unfortunately, when you have a limited budget, finding the perfect items can be challenging. However, instead of despairing, you should try to find ways to acquire more affordable jewelry. Whether you are looking for classic jewelry or something for a special occasion, there are lots of great pieces that you can find. Here are some tips for you on how to save on any kind of jewelry.
Image Source: https://images.pexels.com/photos/691046/pexels-photo-691046.jpeg
Look at Your Old Collection First
There is no better way to save money than not buying anything at all. If you are a serious jewelry lover, chances are, you have some hidden gems in your closet, literally. So, before you begin shopping for a new item to complete your outfit, layout all the old ones. You may have some broken jewelry you have forgotten to repair or a family heirloom that can be altered into a modern statement piece. You might not even need to get anything new or altered, chances are, you just need to get it polished well. Another option is you can try combining them in a different way, so you can have a new piece.
Choose Versatile Materials
While copper may be one of the less expensive metals, silver and gold can be combined in more versatile ways. When opting for silver, shopping for a sterling silver variant will be a lot less expensive, and you will still have a durable piece. Plus, it's always cheaper than gold – which is why sterling silver is a popular option. Being aware of the market's demand, manufacturers usually offer a wide variety of designs. Gold jewelry comes in various forms of purity, with 18K and 14k being the most popular forms. The latter is far less expensive and is also more commonly found in shops nowadays. Considering that 14k gold has the same timeless effect that the pricier version – and, with proper care, can last for generations – this is definitely the most sensible option.
Shop Second-hand
Why shop for new items when you can go for second-hand pieces too? With your budget aside, shopping for preloved items is better for the environment as well. Vintage or antique pre-owned jewelry are often classy, timeless pieces. These qualities are considered a rare finding amongst the modern ones. For this reason, it's a good idea to hit up your local pawn shop for jewelry to find those exclusive vintage pieces. After all, these are all items that deserve a second chance of finding a new owner who will truly cherish them. A lot of second-hand shops offer perfectly preserved pieces, and even if you come across jewelry with a little wear and tear, this only means that these items were versatile enough to be worn regularly.
Save for Quality Pieces
With all the credit and loan options available, saving might sound like an old-fashioned concept. However, it's a far better long-term solution. If you don't have money in your budget for regular fashion-related expenses, it makes even more sense to wait until you save up enough for quality jewelry. And even then, don't rush into the first deal you can afford. It's always better to own a few good-quality pieces you can combine with all your outfits than to throw away money on trendy but cheap items. You will feel much better and cherish the jewelry more if you had to work for it.
Tips for Special Occasions
When someone talks about buying jewelry for a special occasion, they automatically think of diamonds. Even though diamonds are truly special, they aren't your only option for these purposes either. There are so many quality gemstones that can work perfectly and are a lot cheaper. If the size of the stone is a deciding factor, you can always go with a birthstone and choose one that comes in a good quality band. Or in case you insist on getting diamonds, it's recommended to opt for the lab-grown variants – which are less expensive and more eco-friendly. Try finding smaller stones that are clear in color and have an intricately designed setting. Ideally, the stone should be over a carat, as these are far less sensitive to wear and tear, and you can save a lot on maintenance with them.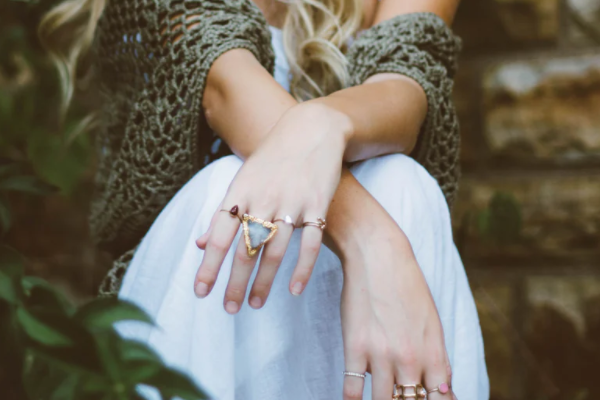 As you can see, finding budget-friendly jewelry is not so hard after all. However, to find one may take a little bit of effort to research and shop around to find the best bargains. Remember to look at your own closet first, and if you come up empty-handed, feel free to turn to deal hunting. When it comes to those extra special pieces, they will be worth splurging for, so you will need to plan for those expenses.
---