---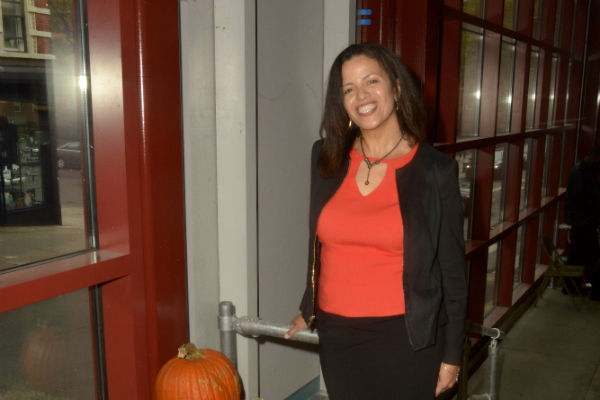 Acclaimed African American architect Nicole Hollant-Denis, founder and principal of Aaris Design Studios, redesigned the popular outdoor space La Placita at La Marqueta in East Harlem, located at East 115th Street and Park Avenue, just in time for the holiday's weekly Harlem Night Market.
Hollant-Denis, the lead architect for LaPlacita, is the co-designer of the African Burial Ground Memorial. She celebrated the Halloween re-opening of LaPlacita's $5.5 million renovation with Councilmember Diana Ayala; former City Council speaker Melissa Mark-Viverito, who originally funded the project; lead contractor Hutner Roberts and New York City Economic Development Corporation officials.
The renovation designs by Hollant-Denis include a retractable stage and seating, updated lighting and sound capabilities, new concession and exhibition spaces, and updated restroom facilities. La Placita opened to the East Harlem community in 2014. Since then it has served as a gathering place for East Harlem residents and community members where they have come together to enjoy music, dancing, cultural events, and more.
"It has been an honor to serve as the design team for one of New York City's most precious gems. Our design celebrates the site's rich diverse cultural history while creating cleaner site lines," said Hollant-Denis. "We've added a brand-new stage and flexible seating for the numerous bands that play while local New Yorkers and international tourist show off their mastery of salsa dancing.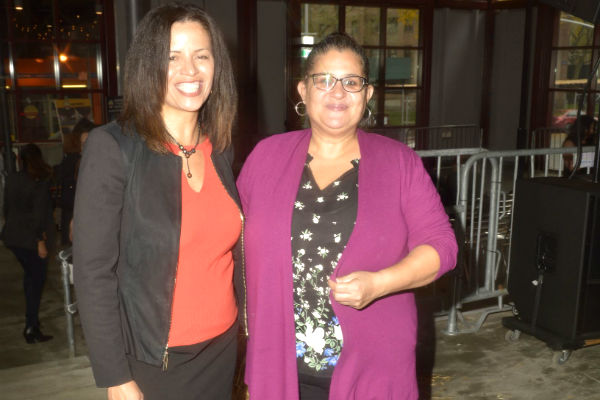 Hollant-Denis, the daughter of parents from Haiti and Martinique, also creates designs that reflect African culture and environmental elements. "At LaPlacita, we've also added greenery and environmentally friendly materials. This is as important as keeping the cultural elements that make La Marqueta Placita an intensely unique public space," she said. "At a time when people in the Caribbean have been struck by hurricanes, this is a welcomed bright spot where there is so much to celebrate!"
Right now, Hollant-Denis is helping Harlem. At Harlem's Shiloh Church of Christ on 128th Street, she is heading major renovations for the congregation's sanctuary, exterior and community hall. In addition, her recent design projects include an eight-story gut renovation for NASA's Goddard Institute for Space Studies offices at Columbia University. Also, her firm was named Associate Architect of the Columbia Business School's Manhattanville campus.
Considered one of the country's leading African American architects, Nicole's work has ranged from co-developing the historic African Burial Ground Memorial with Rodney Leon to designing Harlem's first indoor plant living wall for Columbia University to renovating Met Life's Fifth Avenue offices to creating six miles of hardscape and landscaping décor leading to JFK to building a permanent hurricane and earthquake safe house community in Haiti.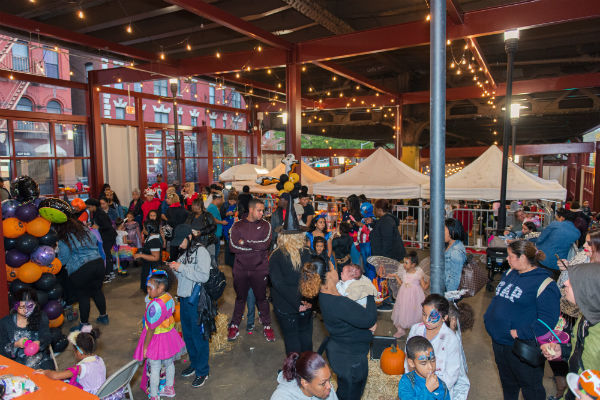 A licensed architect, Nicole holds a Master in Design Studies degree from Harvard University and a bachelor's degree in architecture from Cornell University.
Photo credit (L-R): 1) Architect Nicole Hollant-Denis and Councilmember Diana Ayala. 2) Nicole Hollant-Denis in front of LaPlacita. 3) Inside LaPlacita's grand opening.
---