---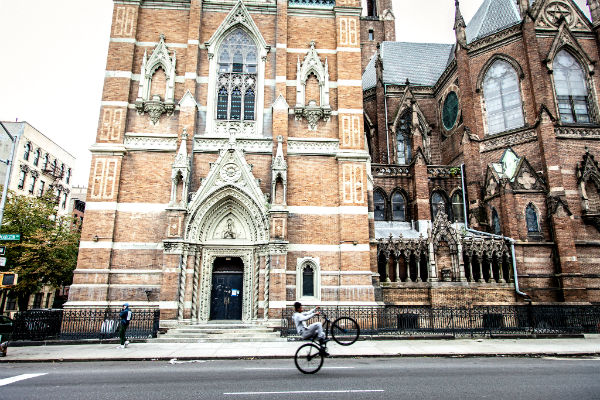 The Archdiocese of New York announced with 1 church in Harlem, 11 Catholic churches in Manhattan, and in the Bronx some churches may be sold after declaring them no longer sacred sites for worship. As DNAinfo reported, the Catholic church released a list of properties, including some that had been shuttered since around 2015 when the church restructured many of its parishes by merging many together. After the diocese quietly posted the decrees over the July Fourth holiday weekend, many parishioners were angry that they had less time to appeal. Now some fear the churches will be converted luxury housing building, which has happened many times in the past few years due to the financial pressure on churches.
Developers have shown increasing interest in church sites and the properties on the diocese list will most likely bring in a lot of money. No other deals are pending for the other churches listed, according to Joseph Zwilling, a spokesperson for the Archdiocese.
"Rather than continue to support an unused worship space, the parishes have asked that they be 'deconsecrated' so that the parish might consider what to do with the property," Zwilling told DNAinfo in an email. "Some may use it for other purposes, some may lease it, some may sell it."
"When you see the church closed and all of the condos going up in the neighborhood it's a little overwhelming. … And the Archdiocese is playing a role in the lack of affordable housing," Sanchez said.
One of the buildings that have been deconsecrated, Church of All Saints at East 129th Street in Harlem, has been landmarked. Others did not acquire historic status despite trying.
Via DNAinfo
Related articles
Related Articles
---