---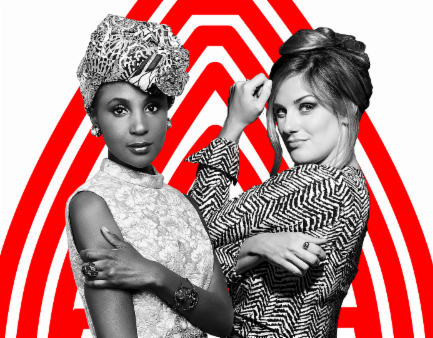 The Women of The World Festival returns to the Apollo Theater this spring after a successful premiere in 2015. Founded in 2011 by Southbank's Artistic Director Jude Kelly and originating at Southbank Centre, London, the international festival celebrates women's achievements and explores the issues that women face globally. The Apollo's WOW Festival will feature a unique mix of performances, discussions, workshops, and celebrates the work of women from diverse backgrounds.
The Apollo Music Café presents forward-thinking artists and draws out equally adventurous audiences to experience daring and diverse performances from R&B, hip-hop, soul, jazz, pop, funk, to rock. Presented in the Theater's intimate Soundstage, the series continues the Apollo's longstanding commitment to presenting diverse and innovative artistic voices. Since its debut in February 2011, the series has become a staple for a variety of music lovers. The Apollo Music Café 2017 season runs monthly on Fridays and Saturdays from January to June 2017.
This weekend's Apollo Music Cafe events are a part of the WOW Festival and are Hosted and Curated by Jodine Dorce!
Friday, May 5th – Lindsey Webb with Opening Act: Koku Gonza
Lindsey Webster is an American contemporary jazz singer-songwriter. Her song Fool Me Once reached number one on Billboard's Smooth Jazz Songs chart in February and March 2016. She is also an advocate for victims of domestic violence.
Saturday, May 6th – Carmen Rodgers & Zo!
On stage, Carmen Rodgers delivers sweet, sultry, smoky vocals, with a hint of Texas grit. Off-stage, she is an 'Artivist" involved in a number of social just projects including her recent role as a member of the logistics team for the historic Women's March in DC. Joined by Zo!, the two will present tunes from all of their projects including their newest releases "Stargazer" and "Skybreak", and more!
Music For Apollo Music Cafe provided by DJ Hard Hittin' Harry
Doors Open at 9PM
Showtime at 10PM
Via Injoy Enterprises
---