---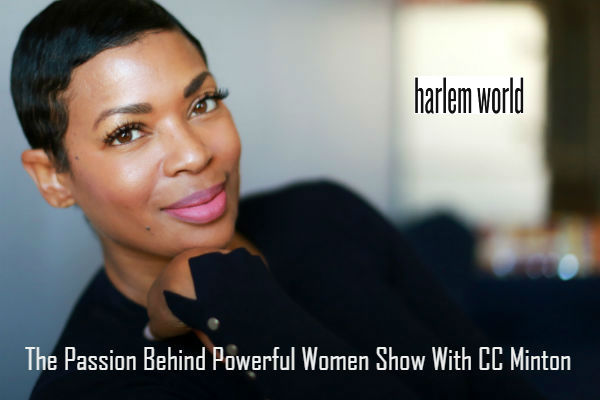 Listen to Angelique Miles talks staying fit, fighting stress, her passions, and more
during the COVID Crisis with host CC Minton and co-host, Danny Tisdale, on The Passion Behind Powerful Women Show.
With over 20 years in the entertainment industry, Angelique Miles has been responsible for signing publishing deals with award winning artists such as Timbaland, Pharrell Williams and Missy Elliot, just to name a few. Her high-profile career in entertainment led her to her new-found love of beauty & fitness. Angelique found out one of the best ways to deal with the stressful demands of her career was through exercising, which helped her stay physically fit and mentally sharp. Today Angelique is a sought-after brand and wellness influencer whose main goal is to empower and educate by providing fresh fitness content for women who are interested in improving their lives through physical activity and healthy eating while balancing their careers as well as their personal lives. Angelique believes in the necessity of an active lifestyle that encompasses all the compulsory components of fitness. Angelique deeply prides herself on motivating the unmotivated and with her well-furnished awareness and skill in the ever- changing field of health and fitness, she aspires to continue broadening and enhancing women's understanding of the importance of a healthy existence.
Find out more information here: www.angeliquemiles.com
All on this month's edition of The Passion Behind Powerful Women Show; the Wednesday podcast show hosted by Author,  Award-Winning Advocate, Health and Lifestyle Entrepreneur, Winner of the President's Council on Fitness, Sports & Nutrition, Community Leadership Award CC Minton.
Subscribe to our podcasts from iHeartRadio, to Apple Podcasts, to Spotify, to Google Podcasts, to Stitcher, to TuneIn + Alexa and get the feed here.
Find more from Harlem World Magazine podcast at https://www.harlemworldmagazine.com/podcast
Follow us
Facebook: http://www.facebook.com/harlemworldmagazine
Twitter: http://www.twitter.com/hwmag
Instagram: http://www.instagram.com/harlemworldmagazine 
YouTube channel: https://youtu.be/pqhTpc7Y7Fc
Newsletters: https://tinyurl.com/ycko5b5g
---