---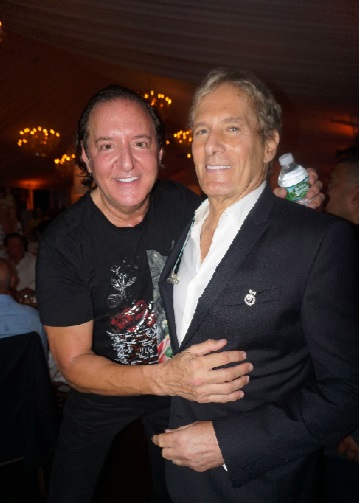 Celebrity event producer Larry Scott of Lawrence Scott events proudly produced "An Intimate Evening Under the Stars" fundraising dinner and auction with Michael Bolton to benefit The Michael Bolton Charities on Saturday, August 18th, 2018.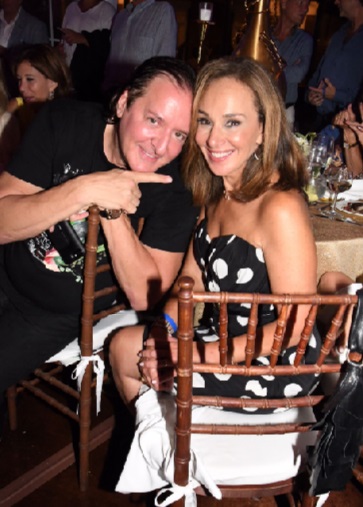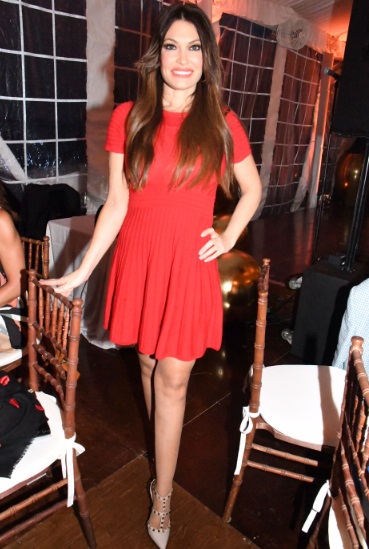 The dinner, hosted by Victoria Moran-Furman, honored Scott and Samriti Seltzer and CBS New York's Chris Wragge served as the master of ceremonies. Special guest and former Fox News host Kimberly Guilfoyle joined distinguished attendees in celebration of the intimate evening.
Notable attendees included: Larry Scott, Michael Bolton, Chris Wragge, Scott Seltzer, Samriti Seltzer, Kimberly Guilfoyle, Victoria Moran-Furman, Sarah Wragge, Rosanna Scotto, Joan Hornig, Shelley Zalis, Tracy Anderson, Caroline Hearst, Sabrina Levin, Jahn Levin, Susan Shin, Ken Sitomer, Gale Sitomer, David Schlessinger, Donna Schlessinger, Margie Emden, Bobbie Emden and Kelly Levesque.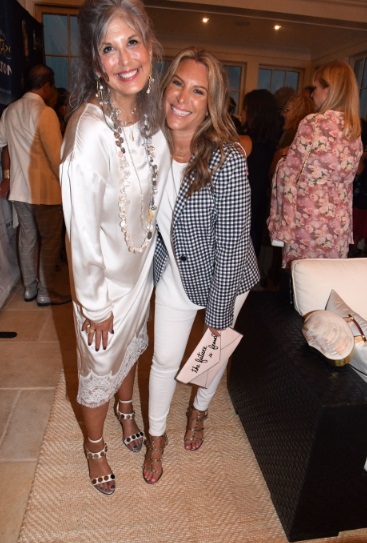 Larry Scott of Lawrence Scott Events designed, decorated and masterfully produced the festive event experience which was nothing short of a spectacle to both newcomers and frequent guests of "A Larry Party". The tented venue shimmered with golden accents providing a warm illuminating glow throughout the room. Tables were set with gold brass teardrop lamps and candlesticks atop glittering gold tablecloths. To match, massive teardrop lamp installations lit the room from corner to corner and sizable spherical ornaments accentuated the dark chestnut wooden flooring.
The Michael Bolton Charities has been a consistent advocate plus supporter of children and women at risk of domestic violence for 25 years. Co-founder Andi Black of UJA Hope Against Domestic Violence delivered a warm-hearted keynote speech to the attendees of the intimate evening. During the festive event experience, guests enjoyed a tasteful dinner from a sumptuous buffet provided by Lawrence Scott Events. A special performance from the Grammy® award winning singer and social activist, Michael Bolton alongside singer Kelly Levesque brought guests to their feet as the evening came to an end.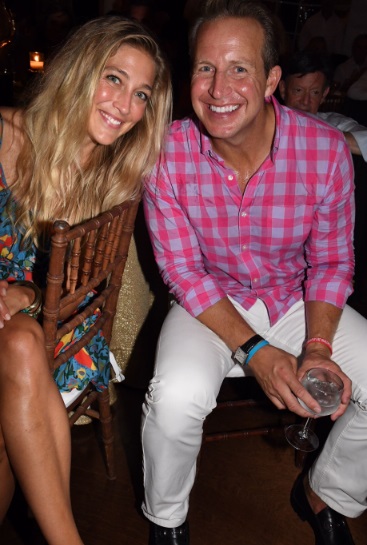 "An Evening Under the Stars" is made possible thanks to sponsors: Presenting Sponsors were Lawrence Scott Events and Victoria Moran-Furman, Gold Sponsors were Scott and Sammi Seltzer plus Sabrina and Jahn Levin. Silver Sponsors were the Andy Sabin Foundation and Linda and Larry Weiss. Creative Design Landscapes served as Double Bronze sponsors. Bronze sponsors were Gary DePersia, Herman and Elle Gans, Joyce and George Klett, Dr. Jennifer Jablow and Jordan Lippner, Nardy Pest Controls, Ninoska and Sajid Malik, Hilarie and Mitchell Morgan, Donna and David Schlessinger, Elizabeth and John Sills, Ian Silverman of Sirus Captial and Gale Sitomer. Benefit Table sponsors were Bodenchak Team/Kensington Vanguard, Marjorie and Bobby Emden, and Antonio Vendome. Hamptons Magazine was the Media Sponsor, and 104.7 WELJ – Montauk Easy Listening was the Radio Sponsor. The Beverage sponsor for the evening was Simple Vodka.
For more information go to www.michaelboltoncharities.com/
Photo credit: 1) Larry Scott and Michael Bolton. 2) Larry Scott and Rosanna Scott. 3) Kimberly Guifoyle. 4) Joan Hornig and Shelley Zalis. 5) Sarah Wragge, and Chris Wragge . By Lauren Clarke-Bennet
---