---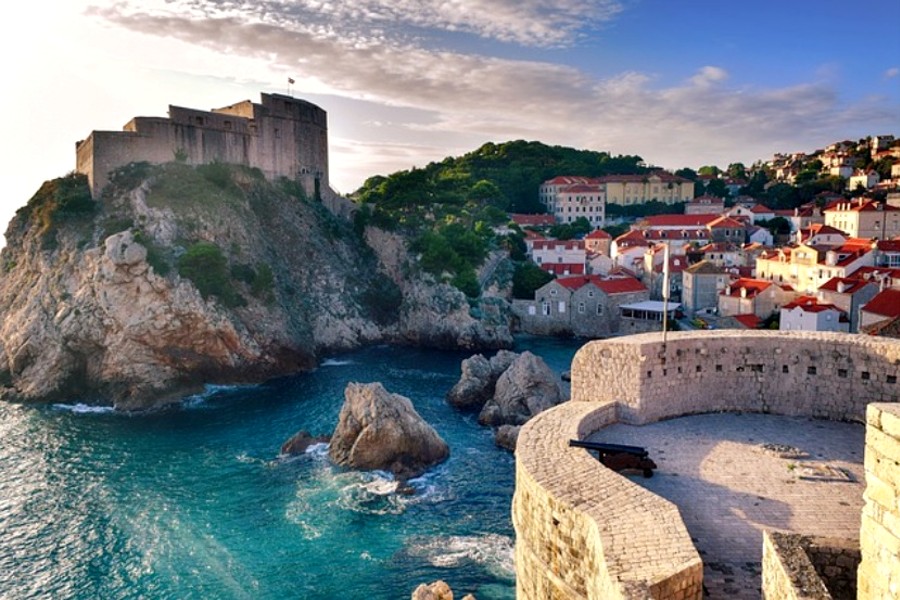 With its stunning coastline, historic cities, and rich cultural heritage, Croatia has emerged as a sought-after travel destination.
Nestled between Central Europe and the Adriatic Sea, this Mediterranean gem offers diverse experiences, from exploring ancient ruins to relaxing on pristine beaches. If you're considering a trip to Croatia, having an insider's perspective is essential to make the most of your journey. This guide provides valuable insights and tips for a memorable and well-prepared adventure through Croatia.
Research, research, research
Before you embark on your journey to Croatia, the importance of research cannot be stressed enough. The more you know about the country's history, culture, customs, and attractions, the more enriched and fulfilling your experience will be. For instance, the places to see in Dubrovnik are abundant and diverse. Beyond the iconic city walls, hidden gems are waiting to be discovered. But you can also look into Dubrovnik to Mostar day trips, which offer an incredible opportunity to explore beyond Croatia's borders and witness the region's cultural diversity. From there, you can delve further into your research to uncover the intricate details shaping your journey and creating lasting memories.
Transportation
Croatia has a well-connected transportation network that includes buses, ferries, and trains. Renting a car can provide flexibility, especially if you want to explore off-the-beaten-path destinations. Be prepared for narrow coastal roads and potential traffic during peak tourist season.
Currency and Language
The official currency of Croatia is the Croatian Kuna (HRK). While credit cards are widely accepted, carrying some cash is advisable, especially in rural areas or for smaller purchases. English is widely spoken in tourist areas, but learning basic Croatian phrases can enhance your interaction with locals and demonstrate your appreciation for their culture.
Visa and Entry Requirements
For many travelers, a visa is not required for short stays (up to 90 days) in Croatia if you hold a passport from the European Union, the United States, Canada, Australia, or other countries with visa-free agreements. However, verifying entry requirements before you travel is essential, as they can change. Ensure your passport has at least six months of validity beyond your planned departure date.
Weather and Seasons
Croatia experiences a Mediterranean climate, with warm summers and mild winters. The peak tourist season falls between June and August when coastal towns are bustling with visitors seeking the sun and sea. Spring (April to June) and autumn (September to October) are excellent times to visit, offering pleasant weather, fewer crowds, and more affordable accommodations.
Exploring the Coastline
Croatia's coastline along the Adriatic Sea is nothing short of enchanting. The Dalmatian Coast's picturesque islands and turquoise waters are a highlight. Explore the historic city of Dubrovnik, stroll through the narrow streets of Split, and discover the charming island of Hvar. Don't miss the opportunity to take a boat trip to the secluded beaches and hidden coves that dot the coastline. Whether unwinding on sun-drenched beaches, wandering through centuries-old towns, or sailing to untouched shores, Croatia's coastline invites you to create memories of natural beauty and cultural marvels.
Historical and Cultural Wonders
Croatia's history is woven into its architecture, art, and traditions. The UNESCO-listed city of Dubrovnik, known as the "Pearl of the Adriatic," boasts impressive medieval walls and well-preserved buildings. In Split, you can explore Diocletian's Palace, a Roman emperor's retirement residence turned into a vibrant city center. The town of Pula in Istria is home to one of the best-preserved Roman amphitheaters. Exploring these historical and cultural landmarks allows you to step back in time and connect with the rich tapestry of Croatia's past, where each stone holds a story waiting to be discovered.
Culinary Adventures
Croatian cuisine is a delightful blend of Mediterranean and Central European flavors. Seafood plays a prominent role along the coast, while hearty meat dishes are prevalent in the interior. Don't miss the opportunity to try "peka," a traditional dish of meat and vegetables slow-cooked under a metal lid. Pair your meals with local wines like Plavac Mali or Malvazija for a truly authentic experience. Indulging in these culinary delights is a feast for the senses and a journey through the region's history and traditions on a plate.
Island Escapes
Croatia boasts over a thousand islands, each with its unique charm. From the glamorous island of Brac to the tranquil beauty of Vis, these islands offer a variety of experiences. Korcula is famous for its white wine and medieval architecture, while Mljet captivates with its lush national park and serene lakes. Ferries and catamarans connect the islands, making island hopping an accessible adventure. Whether you're seeking vibrant nightlife, quiet beaches, historical intrigue, or a tranquil escape, Croatia's islands cater to every traveler's desires, making each island a chapter in your personalized Mediterranean story.
National Parks and Natural Beauty
Croatia's natural beauty is preserved in its national parks. Plitvice Lakes National Park, a UNESCO World Heritage Site, is renowned for its cascading waterfalls and turquoise lakes connected by wooden walkways. Krka National Park features stunning waterfalls you can swim under. For hiking enthusiasts, Paklenica National Park offers dramatic canyons and challenging trails. Exploring these national parks allows you to immerse yourself in Croatia's breathtaking landscapes and witness the harmony between its diverse ecosystems and cultural heritage.
Respect Local Customs
Respect for local customs is vital in any travel experience. While Croatia is relatively open-minded, dressing modestly when visiting religious sites and using appropriate greetings shows appreciation for the local culture. Tipping is customary, typically around 10% of the bill, but it's always a good idea to check if service charges are included. Additionally, taking the time to familiarize yourself with essential phrases in the local language can go a long way in fostering positive interactions and demonstrating your genuine interest in the culture.
Croatia is a destination that caters to various interests, from history and culture to relaxation and adventure. With its stunning coastline, charming towns, and welcoming locals, it's no wonder Croatia has captured travelers' hearts worldwide. You can embark on an unforgettable journey through this Mediterranean jewel by understanding essential aspects like visa requirements, local customs, and the best times to visit. Whether you're wandering through ancient streets, savoring local delicacies, or simply soaking in the beauty of the Adriatic, Croatia promises an experience that will stay with you long after you've returned home.
---