---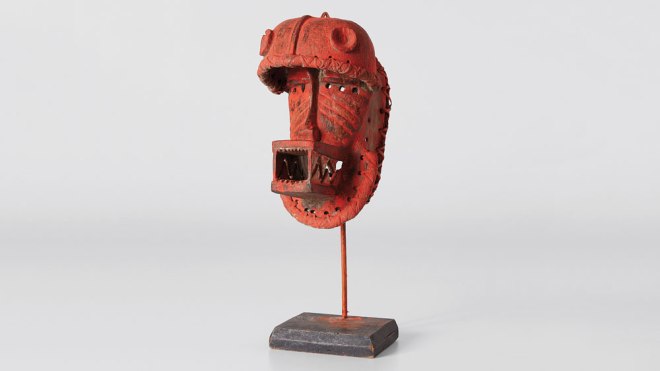 It is not often that such a heady cadre of talent comes together to take on one of the world's most pressing humanitarian issues—access to safe water—but that is just what is happening this week at Phillips in New York. Cirque du Soleil founder and erstwhile space tourist Guy Laliberté and his decade-old foundation, One Drop, has somehow managed to sweet-talk 50 major art world superstars—among them Ai Weiwei, Gabriel Orozco, Tracey Emin, and Glenn Ligon—into donating works that will be auctioned on September 21 for the benefit of those who lack access to potable water around the world. "The sale," says Laliberté, "will be a major milestone for One Drop's campaign to increase its capacity to transform lives in Latin America, Africa, India, and elsewhere on our planet where 2.1 billion people lack access to clean water."
Ahead of the sale, Robb Report had the luxury of a private walk-through with Laliberté's anointed guest curator Philipp Kaiser to talk about a few of the standout lots, the joy of working with such top-drawer talent, and teaming up with such a man of action for such an excellent cause.
"Guy is an important collector and has been committed to certain artists for quite some time, so that was a great starting point for us. And there are works by artists he collects, such as Carol Bove, with whom I worked on the Venice Biennale. In all, we approached 50 artists, and not one of them turned us down, which was wonderful. As you probably know, these artists are asked to donate all of the time and often refuse, but this particular cause found resonance with them, and they donated real museum-quality pieces—many of which were inspired by One Drop and deal with issues of water and liquidity."
Among the highlights is Emin's neon work I Listen to the Ocean and All I Hear Is You (2018), which carries an estimate of $150,000 to $200,000. For the preview, it was paired with Jenny Holzer's sodalite blue bench incised with the text: "People Look Like They Are Dancing Before They Love." No. 1 of an edition of three executed in 2015, the bench is tagged at $250,000 to $350,000. Also of note is Orozco's stunning and brilliantly hued Samurai Tree (Invarient 23Q) (2018), estimated at $350,000 to $550,000, and David Hammons's wooden mask work, Untitled (2017), which carries the sale's highest estimate—$600,000 to $1 million.
A personal favorite of this writer is Giuseppe Penone's sublimely hostile Spine d'acacia–Contatto 22 settembre 2010, a mixed-media work executed in acrylic, glass microspheres, and, as its title suggests, acacia thorns on canvas. It is pegged at $120,000 to $150,000.
"Art really does have the power to transform the world," says Laliberté, "and, needless to say, none of this would have happened without the generosity of the artists who agreed to participate."
Photo credit: David Hammons's wooden mask work, Untitled (2017).
---