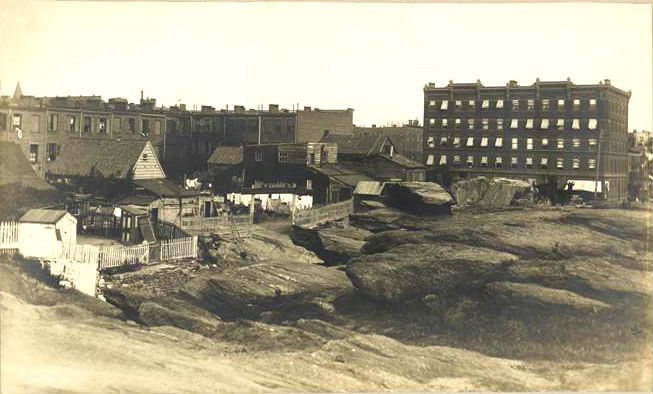 Here are two great photographs taken between these Harlem country farm style homes, and the apartments and brownstones of the Harlem Renaissance of the 20th century.
These wooden homes sit atop a small hill at Amsterdam Avenue and 120th Street surrounded by white picket fences, clothes drying on the a clotheslines, huge bolders and apartment buildings in West Harlem, NY, 1910.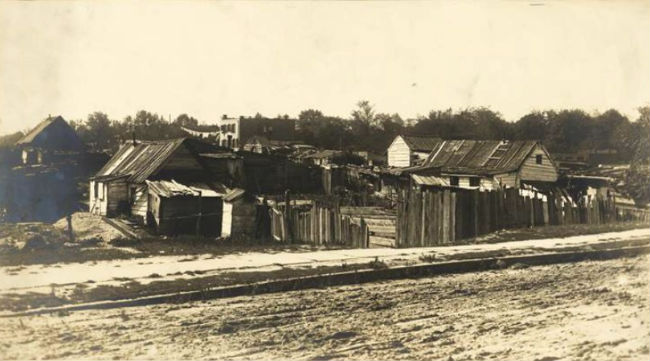 In this photograph another photographer gets an up-close and personal view with this image taken on a Amsterdam Avenue covered in mud, with trees and more apartment buildings peppering the background.
Photo credit: 1-2) Via MCNY. 
Check out more Harlem History here.
Related Articles