---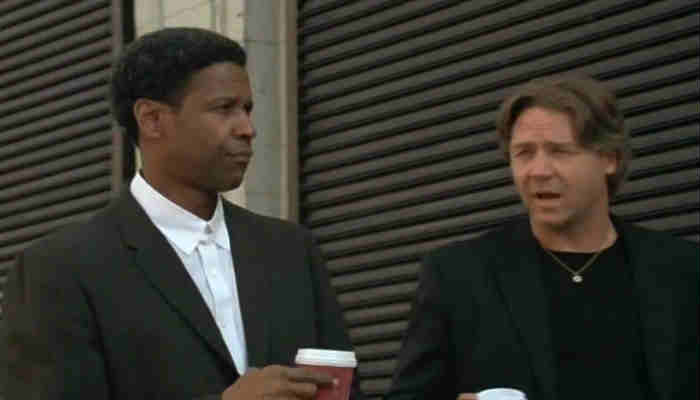 Screen Rant reports that Narcos co-creator Chris Brancato is developing  The Godfather of Harlem, a prequel series to Ridley Scott's classic crime film American Gangster, with Rogue One: A Star Wars Story actor Forest Whitaker set for the lead role. Brancato left the Netflix series Narcos after season 1 and is currently developing projects for ABC Studios with an eye toward striking deals with the major streaming services. His last project for ABC, the biblical saga Of Kings and Prophets, was canceled after just three episodes.
Set in the early 1970s in New York, Scott's 2007 film American Gangster stars Denzel Washington as heroin kingpin Frank Lucas and Russell Crowe as New York City police detective Richie Roberts, who is bent on bringing down Lucas' drug empire. The movie snagged three Golden Globe nominations including Best Drama, and picked up a pair of Oscar noms including one for Best Supporting Actress for Ruby Dee. It also features a surprise post-credits sequence, the first such scene of Scott's long and varied career.
Screen Daily reports that Chris Brancato, one of the creators of Netflix's hit series Narcos, is developing a prequel to American Gangster that would star Forest Whitaker in the lead role. The project, entitled The Godfather of Harlem, would be set in the '60s and center on the character of Bumpy Johnson, the mob boss and mentor of Frank Lucas played in American Gangster by an uncredited Clarence Williams III. Brancato described the project to Screen Daily during an appearance at the MIA market conference in Rome:
"It's Harlem, the 1960s, a gangster named Bumpy Johnson was very close friends with Malcom X, so the show is about the collision of the criminal underworld and the civil rights movement. It's an opportunity to examine some of the things that are going on racially right now, but through the prism of the past."
Brancato says the script has been written and he's currently talking to rapper Kendrick Lamar about doing the music. Once the project is finalized it will be shopped around, with Netflix, Hulu and Amazon all mentioned as destinations.
Brancato already struck gold once with Narcos, a series that delves into the real-life story of famed Colombian drug lord Pablo Escobar and the agents bent on bringing him to justice. With its combination of meticulous historical detail, cinema-quality action and strong ensemble acting, Narcos became a signature series for Netflix, picking up a 2016 Golden Globe nomination for Best Drama Series as well as three 2016 Emmy nominations in technical categories.
Brancato's new project The Godfather of Harlem sounds like it would be very similar to Narcos both in subject matter and treatment, diving deep into the workings of the criminal underworld of a very specific time and place while also depicting the bigger things going on in society. In addition to this project, Brancato told Screen Daily he is also working on the script for the third Robert Downey Jr. Sherlock Holmes film, which as last report had set up a writers room that included Nicole Perlman (Guardians of the Galaxy), Gary Whitta (Rogue One), Justin Malen (Baywatch), Geneva Dworet-Robertson (Tomb Raider reboot) and Kieran Fitzgerald (Snowden).
No related posts found...
---