---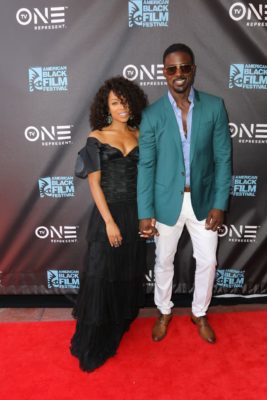 TV One delighted fans with a sneak peek into two engaging films and star-studded Q&A's during the 21st Annual American Black Film Festival held in Miami this weekend.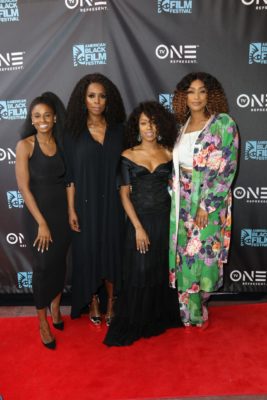 When Love Kills: The Falicia Blakely Story, revealed the gritty, cautionary tale of a young teenaged girl forced into a life of crime all in the name of love for her man. In attendance were film stars Lance Gross, Lil Mama,Tami Roman, and Tiffany Black, joined by director Tasha Smith, writer Cas Sigers-Beedles, and director of photography Bruce Francis Cole. The original film When Love Kills: The Falicia Blakely Story will premiere on TV One on Monday, August 28, 2017 at 9 p.m. ET.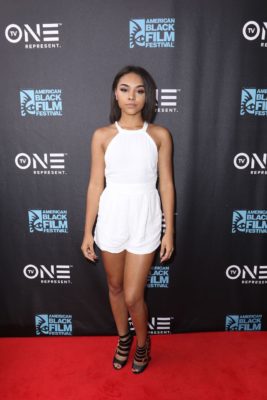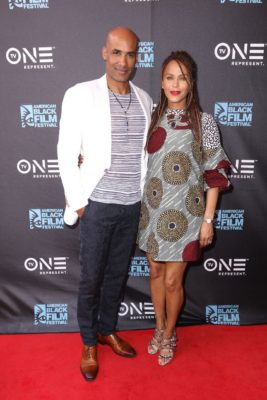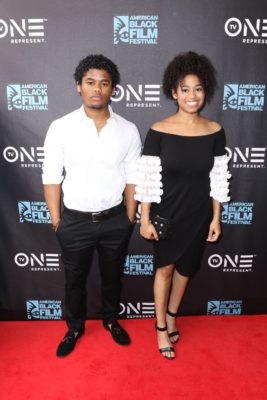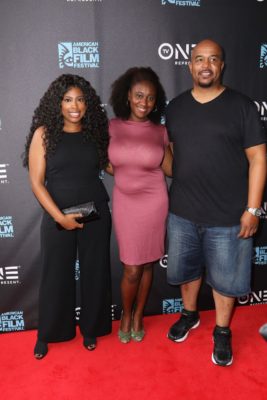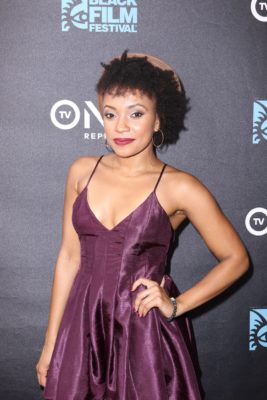 The network also premiered Downsized, the 2016 ABFF TV One Screenplay Competition winner, which tells the story of a couple who decides that after surviving a teenage pregnancy and wedding, 25 years of marriage and four children, they may want to divorce in order to find themselves. In attendance were film stars Boris Kodjoe, Nicole Ari Parker, Alix Lapri, Isaiah John, Raquel John, and Tia Hendricks. They were joined on stage for the Q&A by writer and ABFF TV One Screenplay Competition Honorable Mention winner Michelle McKissick and director Rhonda Baraka. The original film Downsized will premiere on TV One on Saturday, September 16, 2017 at 9 p.m. ET.
Additionally, TV One and Cadillac hosted the popular event, Celebrity Scene Stealers, in which the 2017 TV One Screenplay Competition finalists directed a scene from their scripts as performed by noted actors Nicole Ari Parker, Boris Kodjoe, Lance Gross, Lil Mama, Tami Roman, Tobias Truvillion, and Lisa Wu in front of a live audience. The event was hosted by Dondre Whitfield.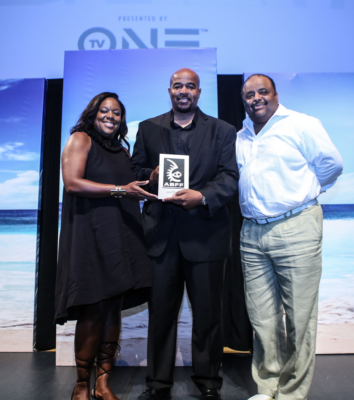 This year's finalists are Timothy Folsome, writer of the drama "Down For Whatever;" Roni Brown, writer of the romantic comedy "Mr. Wonderful" and Sade Sellers, writer of the thriller "The Replacement." On Sunday, TV One announced Tim Folsome as the 2017 winner of the TV One Screenplay Competition. He received $5,000 and a chance for his screenplay to be produced into a film to premiere at next year's American Black Film Festival.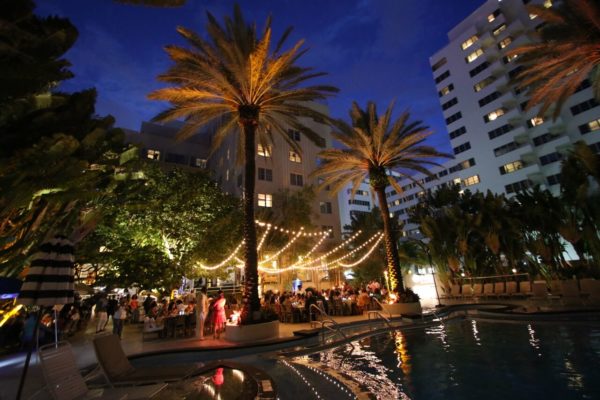 Celebrity guests, film and network executives, media personalities and friends culminated a successful weekend by unwinding at the exclusive TV One Dinner held under the stars at the Raleigh Hotel. In addition to the casts of both TV One films, guests included ABFF Founder Jeff Friday and Nicole Friday, Urban One CEO Alfred Liggins, TV One President Brad Siegel, Executive Producers Roger Bobb (Bobbcatt Films), Eric Tomosunas (Swirl Films) and Keith Neal (Swirl Films) and entertainers Dondre Whitfield, Salli Richardson, Chris Spencer, MC Lyte, Lisa Wu, Teyonah Parris, Tobias Trivillion, and Tai Beauchamp, among others.
Photos By John Parra / Courtesy TV One.
---