---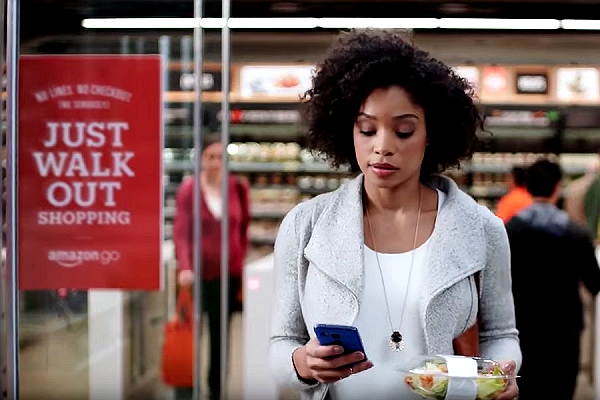 Brandchannel reports that even as it teases the opening of Amazon Fresh convenience stores, Amazon has launched yet another paradigm-bending hybrid of brick-and-mortar retailing and online shopping. As the Wall Street Journal notes, Amazon Go is one of a number of retail formats that the brand is exploring.
The innovative store, scheduled to open to the public in the first quarter in the company's hometown of Seattle, will test how consumers respond to a retail format where they can go in and grab what they want—and walk out without having to stop at a register, as shown in a video that Amazon describes as "the world's most advanced shopping technology."
The store will use what Amazon calls "Just Walk Out" technology, inviting customers to shop by using a free app upon entering the store, select their products and exit without scanning items or stopping at a cash register to pay. The app senses when an item has been placed or removed from the shelf and calculates the bill in real-time, and then charges the final tally to the shopper's Amazon Prime account.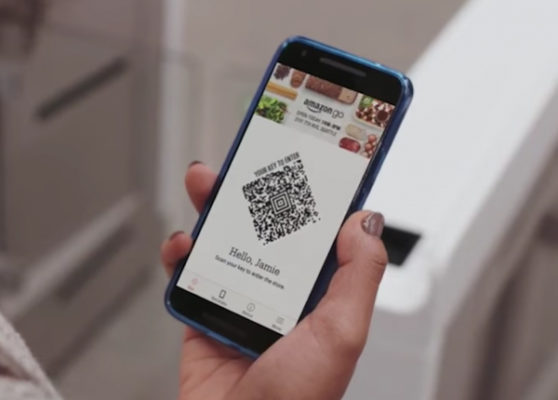 Going beyond beacons, Amazon's proprietary system merges computer vision, artificial intelligence, sensors and machine learning to detect stores items removed by the consumer (or put back) on the shelf, adds them to the shopper's mobile cart and then charges their account once they leave the Amazon Go store. The combination of technologies makes the store "similar to self-driving cars," the Amazon Go video says.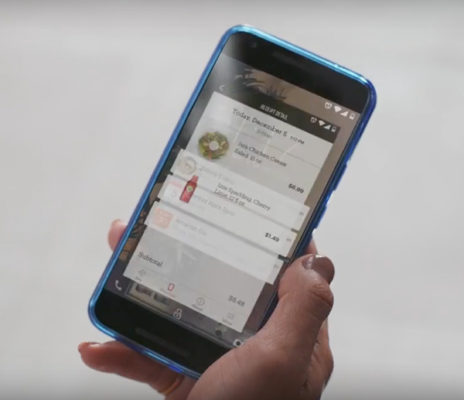 The first 1,800-square foot Amazon Go store in Seattle is compact, designed to push the boundaries of tech-enabled shopping to create the ultimate level of convenience in shopping.
The merchandise includes ready-to-eat meal options and snacks that are made fresh every day as well as bread, milk, artisanal cheeses, locally made chocolates and other grocery staples. There are recognizable brands as well as new private-label marques. There's even a Blue Apron-like Amazon Meal Kit "with all the ingredients you need to make a meal for two in about 30 minutes."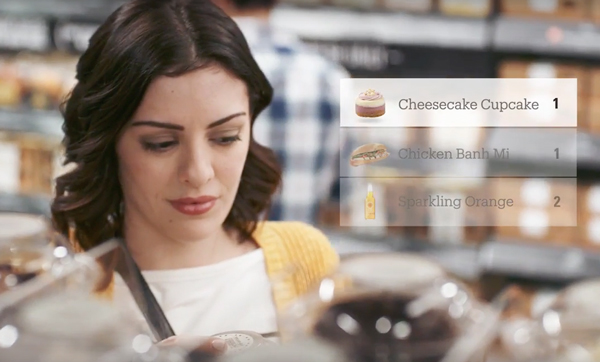 Currently, the first Amazon Go store is in a beta test with company employees as shoppers. The goal isn't to replace human cashiers but to improve the customer experience by making shopping quicker, easier and more user-friendly. The technology removes a pain point for shoppers — the dreaded checkout line — and makes self-checkout easier than ever before.
"Human beings are really a positive part of the experience," Roger McNamee, co-founder of technology investment firm Elevation Partners, told CNBC's Squawk Alley on Monday. "I don't expect this to take over the world. It just doesn't seem like an earth-shattering thing."
"This is part of a continuum that began a number of years ago when folks like Home Depot, and then CVS and Albertsons, Wal-Mart and others have experimented with self-checkout," McNamee added.
"And that has been a mixed experience. … These things have all had rough moments, and the consumer experience has been everywhere from fantastic — for the person who otherwise would have been in line for a long time — to just dreadful. And I don't think it's been as good for the companies as they'd like to think."
As CNBC pointed out, "While it may not completely eliminate cashiers, Amazon's model could help eliminate some of the hiccups of the self-checkout model, McNamee said, such as shrinkage or inventory loss due to miscounting or theft. It could work better in places like grocery stores, as opposed to an Apple or Tiffany store, where the luxury treatment is central to the brand, he said."
Sixty-five percent of US consumers who have never purchased groceries online said they simply preferred shopping in a store, according to a survey of 2,500 U.S. consumers by Cowen analysts.
Related Articles
---