---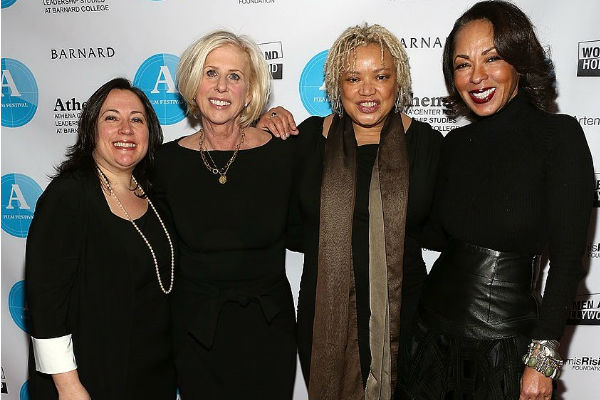 The Athena Film Festival (AFF) announced today that Amazon Studios will sponsor the 2017 Athena List, an annual slate of 3-5 screenplays that have yet to be produced and that showcase female leadership or strong female protagonists. The Athena List is a hallmark program of the Athena Film Festival, an annual celebration of women and leadership, co-founded by the Athena Center for Leadership Studies at Barnard College in Harlem and Women and Hollywood. The festival will return for its seventh year February 9-12, 2017.
The Athena List was launched by the AFF in 2014 in an attempt to remedy the dearth of female characters and misconceptions about female-led films. A committee of industry professionals will participate in the selection of the 2017 winners, and for the first time this year, winners be participate in a symposium with the Athena Film Festival and Amazon Studios and will be provided access to industry professionals. 
"We are thrilled to be collaborating with Amazon Studios on the 2017 Athena List," said Melissa Silverstein, Athena Film Festival co-founder and artistic director and founder of Women and Hollywood. "The goal of the Athena List has always been and continues to be the ability to showcase scripts with female leaders. With Amazon's sponsorship we can take the work to a whole new level and enable our winners to meet with industry executives and learn how to build sustainable careers.  The Athena List has become a staple of the Athena Film Festival and we could not think of anyone better than Amazon Studios to support this initiative.  They continue to break barriers in the entertainment industry and support female voices both in front and behind the camera."  
Previous Athena List winners have included Daniel Stiepelman's On the Basis of Sex, the story of Supreme Court Justice Ruth Bader Ginsburg's early years which will be made into a feature film starring Natalie Portman; Denise Meyers' Ride the Wind, which tells the story of Bessie Stringfield, the first African American woman inducted into the Motorcycle Hall of Fame and the only female military dispatch rider in World War II; and Eliza Lee's Highsmith, which tells the story of famed crime novelist and Barnard alumna, Patricia Highsmith, and her spiral into alcoholism during the McCarthy era, when she could not put her name to the iconic lesbian novel, The Price of Salt. See all previous Athena List winners here.
For more information on the Athena Film Festival and the Athena List visit athenafilmfestival.com.
Photo credit: Athena Films Festival 2016.
Related Articles
---