---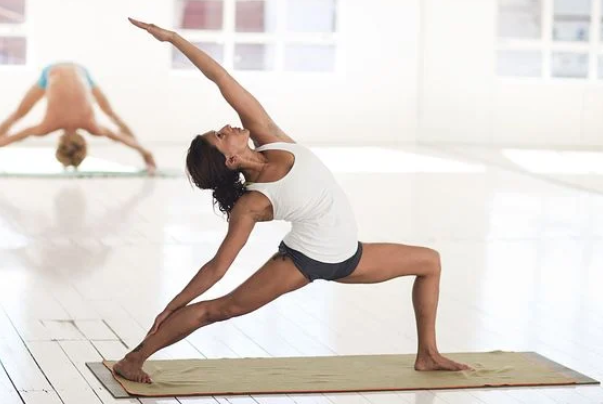 Originating in India thousands of years ago, yoga is an incredible activity that is now popular across the world.
Yoga has so many incredible benefits such as improving strength and flexibility, promoting inner peace and good mental health, and helping practitioners to relax and unwind in this busy world we all live in. Yoga practice helps to foster a more holistic outlook with regard to our connection to the planet and so many people who practice yoga strive to live a more eco-friendly life. Many yogis see their everyday lives as an extension of their yoga practice, so it is vital to try to bring an eco-friendly vision into the yoga studio too.
To help all the yogis out there look after the planet whilst they are looking after themselves, here are some amazing ways to make your yoga practice eco-friendly.
1. Invest in a Chemical-Free Yoga Mat
The first thing you can do to make your yoga practice more ecologically friendly is to invest in a sustainable, chemical-free yoga mat. Every yogi knows that their yoga mat is the most important piece of equipment for great practice but buying an organic yoga mat means that not only will you be able to do all of your vinyasas in comfort and safety, you will also be protecting the environment. 
Many cheap yoga mats are made from plastics which cause great damage to the environment through their production. Organic yoga mats, on the other hand, are made from all-natural materials like rubber and cork but provide great stability and non-slip surfaces. Whilst some options are a little more expensive than a standard yoga mat, organic mats are incredibly durable, so if you invest in a good one it will be with you for years.
2. Wear Eco-Friendly Yoga Clothes
The fashion industry is one of the biggest culprits when it comes to pollution and destroying the environment. Mass production of cheap clothing releases various harmful gases into the atmosphere and many clothing factories also release their dyes and other waste products directly into rivers and other water sources. Furthermore, the fashion industry is known for committing some of the worst abuses when it comes to working conditions, particularly in third world sweatshops.
Some really wonderful independent yoga wear brands are dedicated to creating yoga clothing which is kinder to the environment and which is made inhumane conditions. Swap out your mass-produced yoga gear for these kinder, more eco-friendly options and you will be doing the planet and its people a great service. A quick Google search will show you various yoga wear manufacturers who are dedicated to environmental fashion.
3. Drink Organic Fairtrade Tea
Drinking tea after yoga practice is a wonderful way to relax the body after a difficult routine and spend time with the other yogis in your class. Many tea producers grow their tea with methods that use an enormous amount of water and exploit workers in slave-like conditions. Be sure to drink organic fairtrade tea so that you know that no harmful pesticides have polluted the Earth in the production of the plants and that nobody has been exploited. One fun solution that many yogis enjoy is making their own tea using different herbs and dry fruits so that they can experiment with flavors and aromas.
4. Conserve Electricity in the Studio
One of the main contributors to pollution and other ecological and environmental issues that the world is facing is the amount of electricity which humans use every day. The majority of this electricity is produced through the burning of fossil fuels which release an enormous amount of carbon dioxide, methane, and other harmful gases into the atmosphere. Not only is this significantly reducing the quality of our air, but it is also causing global temperatures to rise which is making the world inhospitable. Conserve electricity in your yoga studio by turning off lights and heating when they are not needed. Doing yoga by candlelight is a really incredible way to practice which enables you to switch off from the outside world, focus on your breathing, and go within.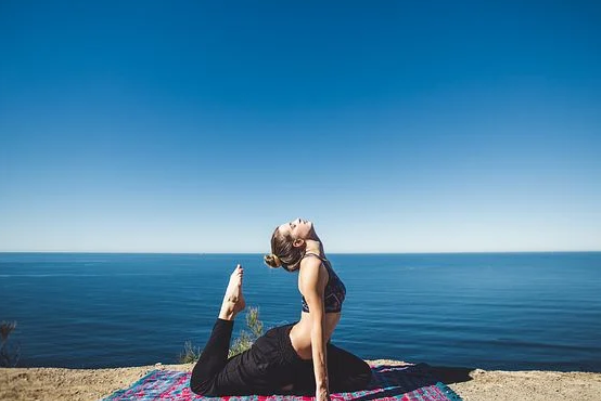 Yoga is about far more than just stretching and doing complex poses a couple of times a week. Yoga practice is a way of life and promotes a healthy, more environmentally conscious lifestyle and outlook. As well as living more sustainably, yogis should look at how they can make their practice more eco-friendly to help save the planet and connect with its spiritual power. Try out these amazing ways to make your yoga practice more eco-friendly.
---