---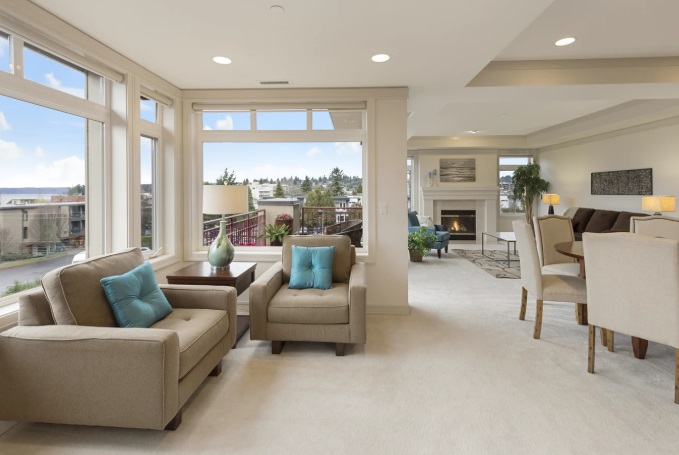 Congratulations on finding your dream home. So, have you decided to move into your new home during these Christmas holidays? If yes, then some tips could help you to make your move smoother and efficient. Though the Christmas holidays do not consider a great time to move yes, it is the time of the holidays and if you don't find a better time than this then you could decide to move. The only advantage of moving during the Christmas days is that it is a time of holidays and you can spend the entire time doing the moving tasks as you don't have to spend time for the office work. You are free to do the tasks of relocations from packing to hire rental truck and more.
Remember that you don't lose the spirit of Christmas festive in moving tasks and still you spare time to enjoy the festive season, after all, it comes after a year, therefore, you should celebrate the time of the year to the fullest while doing the other relocation tasks. It will also add fun and excitement to your move.
List of tips to move during the Christmas holidays!!!
Hire the moving services in advance
If you need professional moving services then it is recommended you hire these in advance because of the less availability of movers during this period. If you hire movers in the end time then you should be ready to pay them more because when the demand is high, the rates of services rise. That is why, whenever you decided to move during the Christmas holidays, you should first look for the availability of the movers.
Celebrate the holidays earlier
It is time to have the double celebrations so make sure you celebrate Christmas along with giving a party of finding a new home. It is also the time to say goodbye to your neighbors on a happy note. If possible, you could host a party for your neighbors and consider it a goodbye party along with the Christmas celebrations. It will also be helpful as you will meet your friends and family members before moving.
Set budget
It is the festive season therefore you should be ready to spend a little extra on everything. It is very hard to stay within budget during this time of the year but if you plan well then you can stay within budget while having a successful move and while celebrating Christmas with full pop and fun. Prepare your budget before the time and then stay on it. Save a little money by avoiding moving on a holiday weekend because it is the time when the moving companies are short-staffed and will charge you higher for their services. You can also find cost-efficient alternatives to moving like getting a truck rental. Do the loading and unloading with the help of labor. You can also take help from your friends and family members if they are available to help you.
Don't forget to update your address
Make sure you don't forget to change your address at the important places during busy times. Update it at all the important places so that you can receive all the important documents at your new address.
The organization is the key to have a successful move
When you want to have an efficient move, try to stay organized. Grab a pen and a notebook and write all the things that you have to do with the right timeframe. Add all the important tasks like getting the new utility connections at your new home and closing the subscription of utilities you do not need more, getting the locks of the new home changed, updating the address at the important places, and so on. Prepare a to-do list by assigning the timeline that you have to complete this task in this timeframe only.
Do the preparations for Christmas earlier
It is recommended you to do the Christmas shopping and the preparation for Christmas earlier so that you will get enough time later to do the moving tasks like packing. You should also start packing in the earlier stage also. Doing little tasks before will help get enough time later for the Christmas celebration and you will never run out of time during the entire process.
Embrace the spirit of giving
During the move, there are numerous numbers of items that you can give to people. You can do charity also. And apart from that if you have taken help from your friends and family members then give them something useful as a present of thanks. Christmas is just the best time to give. This is the best way to show your appreciation.
Conclusion
During Christmas, all of us go in shortage of time with lots of things to do. If you want any help even from friends and family, ask them in advance.  Plan your holiday relocation well in advance to have a successful move during the Christmas holidays.
---