---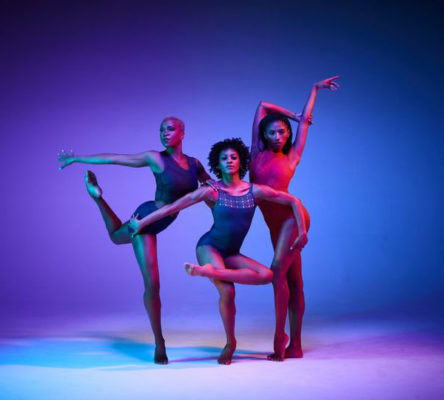 Alvin Ailey American Dance Theater launches an exciting new season at New York City Center from November 29 – December 31, 2017, before traveling from coast to coast during a 21-city North American Tour from January – May 2018.
Alvin Ailey Featured In PBS Arts Fall Festival National TV BroadcastViewers from Harlem to Hollywood will have the opportunity to see one of the world's most beloved da…Oct 25 2016harlemworldmag.com
During this annual five-week engagement, which has become a joyous holiday tradition, Artistic Director Robert Battle leads Ailey's 32 extraordinary dancers, hailed as "the most beautiful dancing bodies around," by New York magazine. The repertory features more than two dozen diverse works by some of the world's preeminent dance-makers, including world premieres by Spanish choreographer Gustavo Ramírez Sansano and Ailey star Jamar Roberts, as well as new productions by Twyla Tharp, Jawole Willa Jo Zollar, and Talley Beatty.
Click here for the complete schedule.
A Week With Conan O'Brian At The Apollo With Alvin Ailey DancersOn Tuesday, November 1st, 2016, though Conan Obrian was guided by Ailey Dance co-director of The Ail…Nov 2 2016harlemworldmag.com
Tickets starting at $29 are on sale Tuesday, September 5 at the New York City Center Box Office, through CityTix® at (212) 581-1212, or online at alvinailey.org or nycitycenter.org. Discount tickets are available for Ailey Super Fans who purchase tickets for more than one performance, for students with an appropriate ID and for groups of 10 or more (discounts do not apply to $29 tickets). For group sales, call 212-405-9082 or e-mail groupsales@alvinailey.org. For further information, please visit alvinailey.org
Related Articles
---