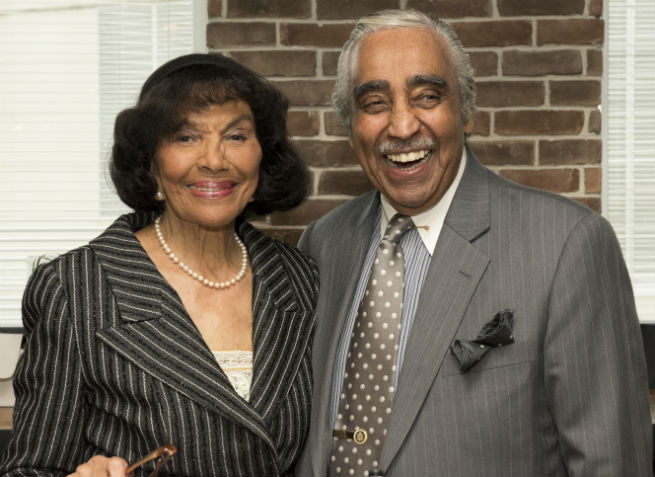 The Congressional Black Caucus Foundation, Incorporated (CBCF), in collaboration with CBC Spouses, Mary Kay, and Google honored Mrs. Alma Rangel, the wife of Congressman Charles B. Rangel and founding member of CBC Spouses, during a reception on Tuesday April 14, 2015.  The event recognized spouses of current and former members of the CBC for their more than 25 year commitment to scholarship and educational opportunities for young people.  While all spouses were acknowledged, a special tribute was made to Mrs. Rangel. Her husband of 50 years, Congressman Rangel, is one of the founding members of the Congressional Black Caucus. 
In attendance were Rep. Chaka Fattah, CBCF board chairman; A. Shuanise Washington, CBCF president and CEO; Rep. Charles B. Rangel; Tonya Veasey, CBC Spouses Chair; Google and Mary Kay.
Photo Credit: Imagine Photography
Related Articles
---
VIDEO
---
"Dr. Harry Delany is a renowned Harlem born and raised surgeon, the son of the great jurist and civil rights leader, Hubert Delany...." This monthly post is made in partnership with Harlem Cultural Archives.