---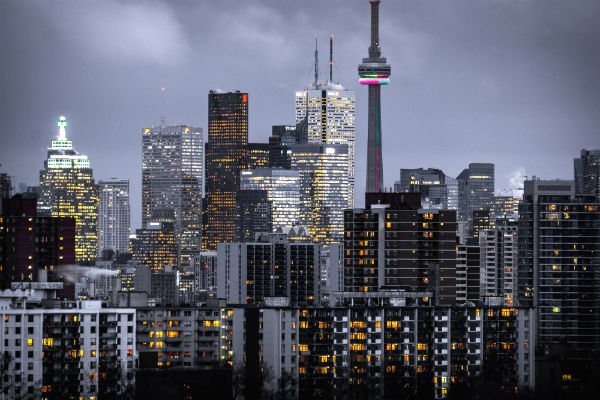 Although the Toronto real estate market is currently experiencing a boom, the varied available options and confusing terminology may be overwhelming for first-time buyers and sellers. Even those with experience in the market may encounter difficulties, with the sheer number of rules, regulations, and technical terms. Real estate brokers, multiple listing services, property lawyers; it is difficult to know where to begin.
One of the most important terms in today's real estate market is MLS, or Multiple Listing Service. Luckily, it is also simple and user-friendly; anyone can log on and search.
What is Marketing Listing Service (MLS)?
Multiple Listing Service (MLS) is a large marketing database set up by real estate brokers to provide accurate data about properties for sale.
How Does MLS Work?
MLS allows local agents and brokers to combine their individual listing databases into a larger, national database to attract more clients. Providing accurate data and attracting more clients allows agents and brokers to sell the property quickly and efficiently.
MLS provides users with search tools and detailed information so they can find specific properties. As a buyer, you can easily access these listings and view the various properties that are for sale all over the country.
Canada-Wide MLS
MLS is available throughout North America. In the United States, MLS is provided through the National Association of REALTORS®, while in Canada the database is provided by The Canadian Real Estate Association (CREA) and is operated as a cooperative between its members.
CREA's Data Distribution Facility (CREA DDF) was created by the majority of the more than 80 Canadian real estate boards in 2012. It is a national MLS that contains all Canadian property listings. This allows agents and brokers to gain wider exposure and streamline the listings on third-party websites. Because buyers are able to search listings nationwide, this serves as encouragement for agents and brokers to share their listings.
In addition, Canadian real estate boards also provide listings to the Quebec-based database, Centris, as well.
Toronto-Area MLS
The Toronto Real Estate Board has its own extensive MLS system. MLS listings in Toronto can easily be found online at various websites.
Nearby MLS databases include the Brampton Real Estate Board DDF, the Mississauga Real Estate Board DDF, and the Oakville, Milton, and District Real Estate Board DDF.
Toronto Real Estate Board (TREB)
The official Toronto Real Estate Board (TREB) site offers a handy search option that allows users to search for listings in the Greater Toronto Area (GTA.) A detailed map lists all properties for sale or lease in a specific area. Currently, 19,644 listings are available, under the property categories of "Commercial,""Freehold," and "Condo and Other."
Users can begin by choosing their price range and type of unit. The varied unit types include apartments, townhouses, detached houses, duplexes, fourplexes, mobile homes/trailers, cottages, and farms.
Next, users can choose a style. These include multi-level, backsplit styles, bungalows, 1.5, 2, or 3 storey homes, among others. Type of exterior is available as well.
One of the most important aspects to buying a property is usually the number of bedrooms, bathrooms, and kitchens available. A search for square footage is available as well.
For those hot summer months, users can search for properties with a pool and air-conditioning. For those cold Toronto winters, there is an option to choose the property's heat source and heat type.
Finally, garage type and basement can be chosen for all storage needs.
TREB offers one interesting option that does not exist on other sites. Users can select an option to view listings with public open houses as well.
In addition, it is impossible to list under MLS without one as MLS excludes FSBO (for sale by owner) properties. In case your curious, here's the process you'll go through to buy a home without an agent.
Realtor.Ca
Realtor.ca is owned and operated by CREA and adheres to its standards and regulations. The general public can search the different Canadian real estate boards' MLS database of property listing and be directed to an authorized realtor.
Currently, 5,266 listings are available in Toronto, ranging from high-end condominiums to quaint family homes in price ranges suited to diverse budgets. Users can choose from residential or commercial searches.
An interactive map highlights each property's approximate location and users can search by price range and number of bedrooms and bathrooms.
Additional filters include property type, transaction type, building type, and date listed.
Whichever MLS site suits your needs, there is a variety to choose from. They are user-friendly and updated frequently. However, whether buying or selling, it is important to find an agent or broker, or real estate brokerage. These are highly educated and trained professionals who will make this process much simpler. In addition, it is impossible to list under MLS without one as MLS excludes FSBO (for sale by owner) properties.
---