---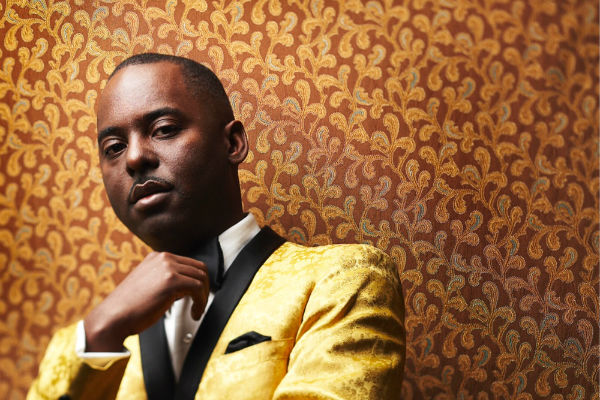 All Roads Lead To  Africa (ARLTA) an organization created to establish business opportunities fostering collaboration between best in class American and African creatives.
This creativity includes music, fashion gaming, streaming, animation, film, television, education, announced a series of new global partners today.
Founder, HBCU college professor, entrepreneur, and content creator, Professor Eleanor Earl, had a transformative experience during the earliest months of the COVID-19 Pandemic."
Years before the pandemic, she expressed a desire to collaborate with entrepreneurs and creative artists in Africa.
One such successful opportunity presented itself when she was invited by Prince Anthony Bart- Appiah, CEO of The BridgeZone, to co-produce and moderate a virtual masterclass, "Black Stories Matter," with The BridgeZone and the Ghana Tourism Authority for the well-received Beyond The Return initiative.
Get more information at https://visitghana.com/beyond-the-return/
Earl has always had an affinity for the continent of Africa; and desires to make meaningful connections with corporations and individuals who acknowledge all roads originated in Africa; and, they will ultimately lead back to humanity's birthplace, Africa.
"She created ARLTA, as a subsidiary of E. L. Earl Enterprises, to provide virtual and physical spaces where members of the African Diaspora and Africans, with shared interests in the creative arts and business, will come together to develop, produce and distribute original content; and learn industry standards with shared areas of concentration."
Prince Anthony Bart-Appiah's The BridgeZone and the Creative Arts Council of Ghana are among ARL-TA's partners, as they have been at the forefront of scaling Ghana's international profile in the global creative industry.
R. J. Bucaria, Co-Founder & CEO of Prolific Media Holdings, brings years of experience in film & tv financing and production, music entertainment, live streaming, content distribution, education, original content for film, television, well-established artists, and entrepreneurs."
Earl is currently developing new content with legendary producer and her mentor, Reuben Cannon of Reuben Cannon & As-sociates; and other accomplished professionals like The Madtwiinz and Etu Evans."
This singer-song-writer has also collaborated and performed with Grammy award-winning music producers, and is an Assistant Professor of English and Film Studies and Director of the Film Studies Program, at a prominent Historically Black College and University(HBCU).
Get more information at https://www.linkedin.com/in/eleanorearl/
Asante Bradford recently received the honor of being named Industry Engagement Manager for Digital Media & Entertainment with the Georgia Centers of Innovation." For the past decade, he has been Pro-jecting Manager for Digital Entertainment and Emerging Media for the Georgia Department of Economic Development, "the sales, and marketing arm of the State of Georgia, for more than a decade." Asante helped promote the growth of the digital media industry as well as identify initiatives that helped grow businesses for the state of Georgia in interactive entertainment.
He also helped educate potential prospects and provide clients with information about the Georgia Entertainment Industry Incentives Act.
His area of concentration with the Global Commerce office was to increase the impact of interactive entertainment for the State of Georgia, as well as being a dedicated liaison to assist with promotions, logistics, and business development for attracting digital media companies outside the state to relocate in Georgia."
Asante was the Digital Entertainment Liaison for the"Georgia Film, Music & Digital Entertainment division of the Georgia Department of Economic Development from 2007-2010, which helped"Georgia become known as a center for video game development, animation, and digital media.
The economic impact of the entertainment industry in Georgia jumped from $413 million" to"$2.4 billion in that period.
Get more information at https://www.linkedin.com/in/asantebradford/
Twin brothers, Mark and Mike Davis make up the two-man art team known as The Madtwiinz. They've worked in fields of animation, comic books, toy design, fashion, and live actions film.
Their dynamic style has them working alongside most major Hollywood studios and on a wide range of animated tv shows from Boondocks "to How To Train Your Dragon: Riders of Berk" to ABC Television's Blackish.
The twins most recently have worked"on animated series for Cartoon Network and DreamWorks. Their creator-owned intellectual property, Blokhedz, has been published as a graphic novel in Europe, South America, and media platforms.
Mark is presently a supervising director at Sony animation for a new series to air on HBO Max; and, Mike is Director of Creative Branding and Development at The Hiphop Archive & Research Institute at Harvard University."
Get more information at https://madtwiinz.com
Etu Evans is a shoe, clothing, and accessory designer, interior design consultant, and philanthropist. Referred to as the "Prince of Luxe," Etu Evans has made a name for himself as a tastemaker to celebrities.
He built his company, Etu Evans, LLC, into international footwear, accessory, and interior design company that creates luxury items and one-of-a-kind footwear for the rich and famous.
The company also de-signs under several private labels. Etu is also Executive Creative Director & Designer for Harlem World Magazine.
Get more information at https://www.linkedin.com/in/etu-evans-6829b430/
R. J. Bucaria is Co-Founder and C.E.O. of Prolific Media Holdings LLC. From Immersive Entertainment to Television, Film, Music, in addition to their transmedia ecosystem.
Prolific's operations, deal flow, and investment targets typically fall inside of 5 core verticals which include: Music, Film & Television, Facilities & Venues, Entertainment Marketing, and Entertainment Technology & IP." RJ has been a trusted advisor  and consultant to companies ranging from top Fortune 100 with over US $300 million in revenues to start-ups on topics ranging from financial structuring methodologies, corporate strategy, M&A, operational efficiencies, Federal/State/Local regulatory compliance, and more."
He has also had the pleasure of compiling a client list of the entertainment industry's top names such as Sony Records, Universal Music, Warner/Chappell Music, Sony/ATV, Radio City Music Hall, Charlie Murphy, Nokia, MPL Communications, Wyclef Jean, NBA, Discovery Channel, A&E, E!, Comedy Central, Warner Bros. Pictures and many more.
Get more information at https://prolificmedia.co
Prince Anthony Bart-Appiah is the Founder & CEO of The BridgeZone (TBZ), an organization that brings together Africans and those of African descent among the diaspora, in particular, African Americans, to bridge the gap that was created hundreds of years ago during the TransAtlantic slave trade."
The BridgeZone, in partnership with the Ghana Tourism Authority and The Creative Arts Council of Ghana (https://www.cac.gov.gh), has already organized some of the most proficient and comprehensive masterclasses for the Ghana creative industry.
The masterclasses are the brainchild of Prince Anthony Bart- Appiah, who is nephew to the King of Akwamu in Ghana, and Founder & CEO of The BridgeZone (TBZ).
Bart-Appiah is a well-known and established entrepreneur, talent manager, and digital content editor within Ghana's creative industry.
Get more information at https://thebridgezone.org/
Professor Eleanor Earl offered, It is paramount that investors continue to look towards Africa, a continent that welcomes cross-cultural collaboration between Africans and those around the world who genuinely wish to conduct equitable and profitable business. Ghana has been at the forefront of welcoming such collaborations.
My partners and I look forward to launching All Roads Lead To Africa in Ghana. One of our first efforts will be to produce live streaming concerts with some of Ghana and America's top musical talent. "It will be a game-changer."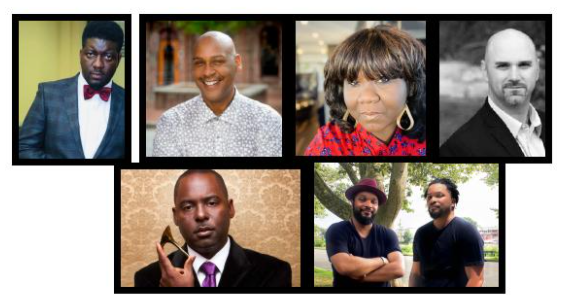 Photo credit: 1) Etu Evans. 2) Top row (L to R): Prince Anthony Bart-Appiah Asante Bradford Prof. Eleanor Earl RJ Bucaria. Second row (L to R): Etu Evans Mike and Mark Davis(The Madtwiinz).
---