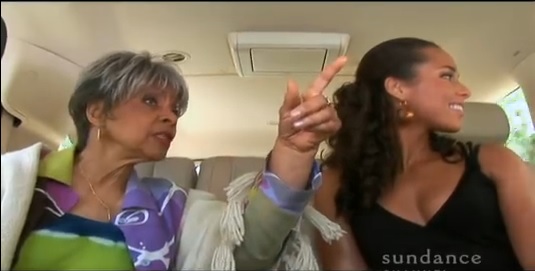 Harlem neighbors Ruby Dee and Alicia Keys tour Harlem as they talk about their experiences in the great village of Harlem, New York.
As the two divas cruise 125th Street and Frederick Douglass Blvd., they discuss using community phones, visiting the local funeral parlor looking at dead people, Ruby Dee's Harlem swag when she was a street fighter.
The video was shot for the Iconoclast series on the Sundance Channel in 2012.
Here's the video:
Related Articles