---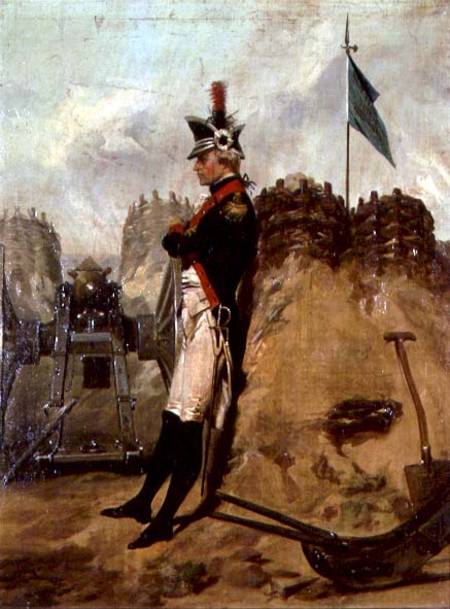 A painting of Alexander Hamilton during the American Revolutionary War, at the Battle of Harlem Heights in New York on September 16, 1776.
New York Provincial Company of Artillery was created by the New York Provincial Congress in 1776 to defend New York City from British attack.
The revolutionary government of the province commissioned Alexander Hamilton, then a student at King College (now, Columbia University) and an officer in a militia unit of artillery called the Hearts of Oak, to create the new Provincial Company of Artillery. The new Company saw action in the Battle of White Plains and the Battle of Trenton, among others. It was while commanding this unit with distinction that Hamilton came to the attention of many high-ranking officers in the Continental Army, a number of them offering him positions on their staffs. Hamilton refused them all to become de facto Chief of Staff to General George Washington, the commander-in-chief, for much of the remainder of the war.
The New York Provincial Company of Artillery is considered the ancestor of the 1st Battalion, 5th Field Artillery, which therefore holds the distinction of being the oldest active unit in the U.S. Army.
Photo credit: Alexander Hamilton (1757-1804) in the Uniform of the New York Artillery (oil on canvas) by Chappel, Alonzo oil on canvas © Museum of the City of New York.
Via Source.
Related articles
---