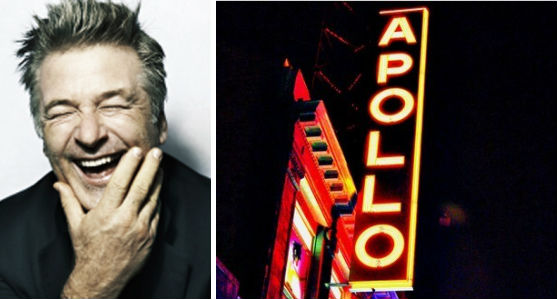 Alec Baldwin, hot off SNL, will be honored in a night of comedic tributes from his closest friends and co-stars in Spike TV's original special, One Night Only: Alec Baldwin.
Described as part This is Your Life, part Dean Martin Roast, One Night Only: Alec Baldwin is a black tie affair that will be taped at Harlem's World Famous Apollo Theater in New York City on Sunday, June 25, 2017, with Baldwin's friends and luminaries from the worlds of comedy, film and television. The special will feature comedy, film packages, music, candid personal stories and a few surprises for Baldwin. It will premiere on Spike TV on Sunday, July 9, 2017, at 9 PM.
"I am dreading this. I am truly dreading this. But if Tracy Morgan is coming, it'll be okay. Is Tracy coming?" said Baldwin.
Spike's One Night Only previous honorees have included Eddie Murphy and Don Rickles with appearances by David Letterman, Jerry Seinfeld, Robert De Niro, Jon Stewart, Martin Scorsese, Amy Poehler, Tina Fey, Jamie Foxx and Adam Sandler, among others.
Via source
Related Articles
---