---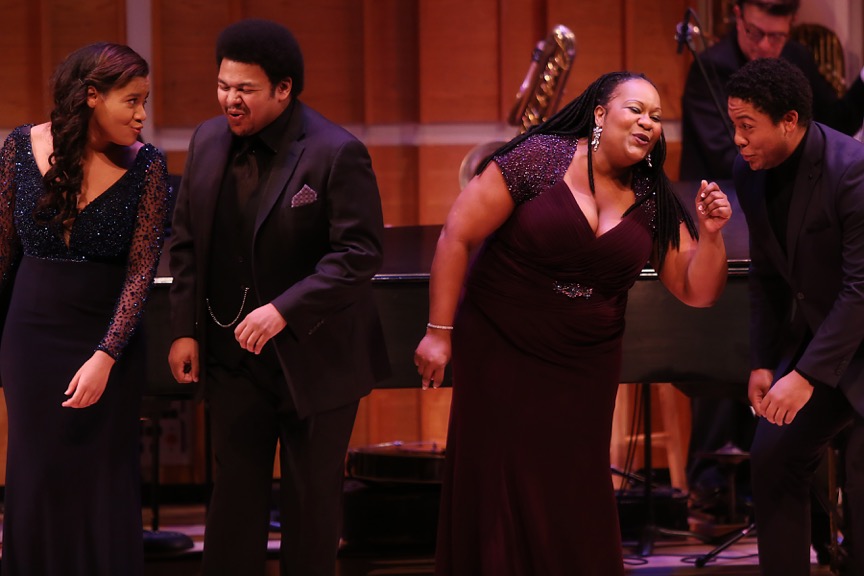 NYFOS premieres a fascinating new program called Tain't Nobody's Business If I Do: Songs from Gay Harlem, revealing the musical heart of a subculture within a subculture.
The program features rarities and well-known songs by Bessie Smith, Billy Strayhorn, and Porter Grainger, as well as songs popularized by Albreta Hunter, Ethel Waters, and 'Ma' Rainey.
NYFOS brings back the same superb cast of last season's hit production W.C. Handy and the Birth of the Blues (with the exception of Shereen Pimentel, the NYFOS and Blier protégé who was just cast as Maria in Broadway's upcoming revival of West Side Story): mezzo Lucia Bradford, British-American tenor Joshua Blue, and baritone Justin Austin. Steven Bier and Joseph Li share piano duties. Programming assistance was provided by the early blues scholar Elliott Hurwitt.
After the W.C. Handy concert, Opera News ran a rave review that hailed Blier's piano playing as "simultaneously clean and dirty." It went on to praise the "utterly endearing" Justin Austin and his "honeyed baritone"; the "salty and sultry" Lucia Bradford, who "kept all her numbers fresh and real, allowing her rich, chocolaty voice to discover the hot moments"; and "Joshua Blue, whose saints-raising tenor and complete embodiment of his songs were revelatory."
Cadenza.nyc noted the "performers' instant rapport with the audience" which "made for an evening that was stimulating and educational, but moreover, emotionally touching." The same excitement and Blier's knowledgeable wit will carry the audience through these stories of Harlem's gay underground.
Thursday, December 12, 2019, 8:00 p.m.
Tickets $20-65 |  Subscriptions
Merkin Hall at Kaufman Music Center, 129 W 67th St, New York, New York, http://nyfos.org
---