---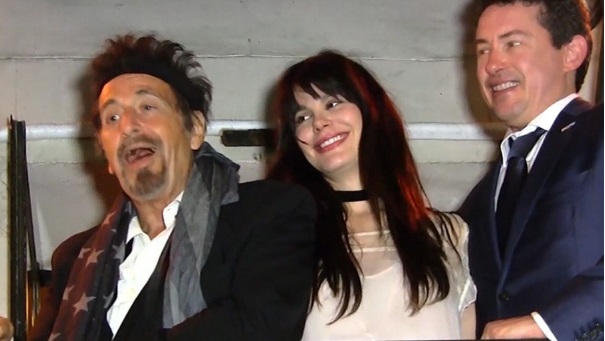 Just when Harlem born Al Pacino thought he was out of marriage talks, paps in Argentina pulled him right back in … with his girlfriend standing right next to him!
The Godfather, and his Argentinian girlfriend, Lucila Sola, had no trouble answering questions in Buenos Aires — until one photographer went and asked if he was ever going to marry her?
You gotta see Al's reaction — half Sonny Wortzik frantic stammering, half Michael Corleone defusing a girlfriend … who's clearly very interested in his answer.
Via source
---