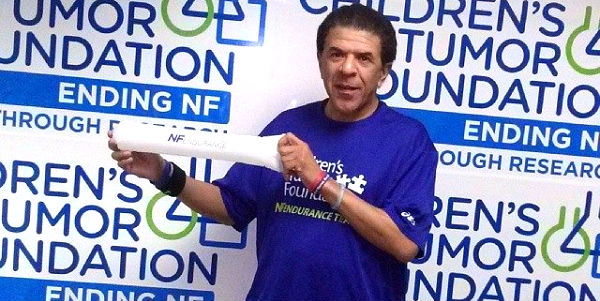 Aidan Doyle of New York, N.Y., is training for the 2014 TCS New York City Marathon with the Children's Tumor Foundation NF Endurance Team. Aidan is "Running for the Mayors," that is, all the donations towards the campaign will be made by past and/or incumbent mayors of major American cities and towns. The funds raised will support those suffering from neurofibromatosis (NF), a currently incurable genetic disease that affects millions worldwide.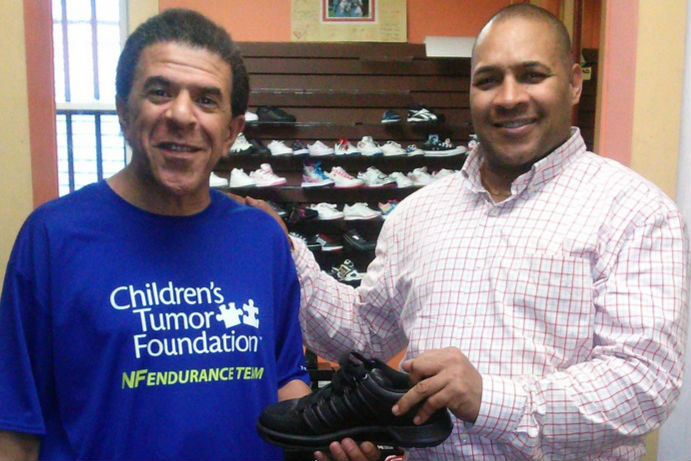 Joseph M. Champagne, Mayor of the Borough of South Toms River, New Jersey
The Children's Tumor Foundation NF Endurance Team participates in running, swimming, and biking events across the country to raise awareness and research funds for neurofibromatosis. NF can cause tumors to grow on nerves throughout the body, affects one in every 3,000 people, and may lead to blindness, bone abnormalities, cancer, deafness, disfigurement, learning disabilities, and disabling pain. Currently there are no effective treatments for NF, but the Children's Tumor Foundation NF Endurance Team is working to change that.
"When people hear of my campaign, the first question is usually 'How did you come up with the idea?'" said Aidan. "The idea of 'Running for the Mayors' first came to me as a result of meeting three U.S. east coast mayors at different business and social events in the space of a month last year. I have defined my prospective mayoral donors as those chief elected officials of cities with a population of 30,000 or more (as of March 31, 2012). Of these, there are over 1,300 in the country at present." (Source: U.S. Conference of Mayors).
"In order to raise the kind of dollars we are looking for, we need the prospective donor demographic to be wide, affluent, benevolent, accessible, and motivated to help others. U.S. mayors meet all these criteria and also have the added advantage of being in the public eye which can only help with visibility and campaign marketing. Also I happen to know a few mayors already. So we were able to 'hit the ground running,' pun intended!" Aidan continued.
"Non-mayoral support is also welcome though. A campaign of this size takes some organizing, and 'boots on the ground' help from volunteers across the country is vital to our success. So we are asking people to step up in whatever capacity and help make a difference."
London-born, now living in New York City, Wall Street-based broker Aidan is also a regular contributor to worldwide financial media. The TCS New York City Marathon on November 2, 2014 will be Aidan's first marathon, and he is attempting to raise $250,000 with various events and activities leading up to and including the race.
For more information on neurofibromatosis, the Children's Tumor Foundation, or the NF Endurance Team, please visit www.nfendurance.org or www.ctf.org.
You may contact, volunteer or contribute to Aidan's fundraising efforts at official website www.aidandoesthemarathon.com.
What are you doing to support a cause you love?
Related Articles