---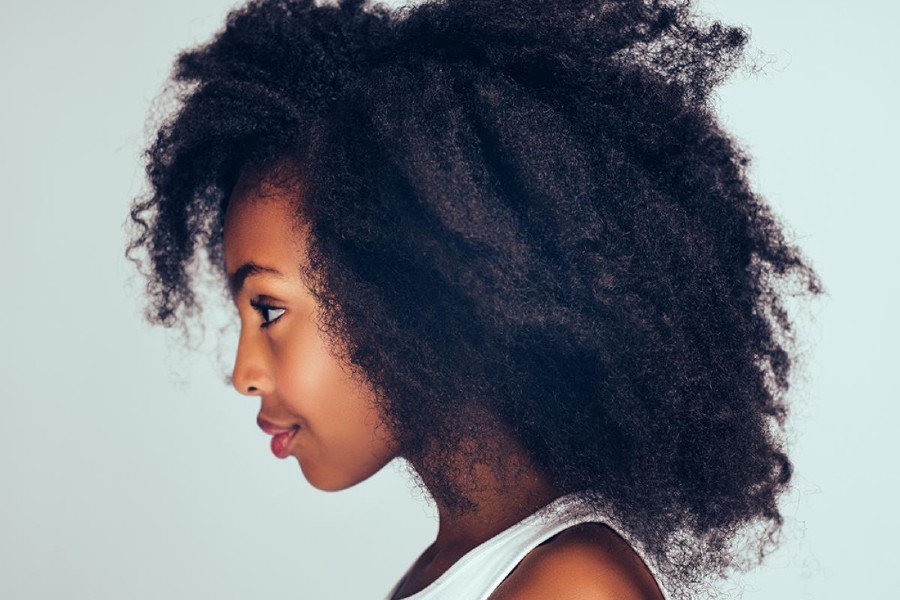 Research on AHK-Cu, a peptide that promotes hair and skin development and collagen production in animal models, is vast.
AHK, a copper peptide, circulates in most animals' blood and controls how cells in the blood arteries grow and divide. The ability of AHK copper peptide to promote hair growth and mitigate the visible signs of skin aging has piqued the curiosity of scientists. This article will discuss the benefits of AHK-Cu peptide, how it works, and where you find AHK-Cu peptide if you are a researcher.
What is AHK-Cu Peptide?
AHK-Cu is a short peptide containing Ala-His-Lys-Cu (or AHK-Cu for short.) Animal studies suggest that AHK-Cu, a specific copper peptide, may be effective for hair loss therapy.
Studies have shown that fibroblasts, the cells responsible for maintaining and generating the extracellular matrix, respond strongly to the peptide AHK-Cu. Fibroblasts further aid blood vessel development and maintenance. Researchers are now examining the effects of AHK-Cu on skin and hair development in animal and laboratory models.
Exactly What Role Does the AHK-Cu Peptide Play?
Through its effects on growth factor beta-1 and VEGF, AHK-Cu modulates several cellular processes in the body. This is how AHK-cu affects skin appearance and feel; it stimulates fibroblasts to produce collagen and elastin.
Animal studies suggest that when these fibroblasts are coupled with endothelial cells, skin elasticity is enhanced, fine lines and wrinkles are reduced, and wound healing is facilitated.
Collagen type 1 synthesis was increased by 300% in an in vitro investigation employing skin cells from mice. To put it another way, a considerable increase can produce spectacular outcomes.
The usefulness of AHK-Cu Peptide
Wrinkles grow more prominent, and hair becomes more nuanced and weaker as we age. Keeping our youthful appearance and vitality is a priority for many people nowadays; therefore, the search for an elixir of youth is widespread. This is one of the many reasons scientists are eager to learn more about the AHK-Cu peptide. Animal studies have indicated that this peptide, often used in cosmetic products, may stimulate hair growth and slow aging.
Effects of AHK-Cu on Hair Loss
AHK-Cu has been shown to stimulate hair growth in several scientific investigations, and it has dual effects on thinning hair.
One method AHK-Cu influences hair loss is by increasing blood vessel development via activation of vascular endothelial growth factor (VEGF). To nourish hair follicles, blood vessels are essential. On the other hand, hair loss might be a sign of inadequate blood vessel development.
Animal studies have shown that AHK-Cu increases hair development and blood supply to existing hair follicles. AHK-Cu peptide promotes new blood vessel development, which in turn helps hair stay thick, healthy, and long.
Dihydrotestosterone (DHT), a hormone linked to male- and female-pattern baldness and overall hair thinning, is also affected. Scientific studies have shown that AHK-Cu may mitigate DHT's effects and protect hair follicles from the stress that might lead to balding.
The androgen dihydrotestosterone (DHT) is the primary culprit in male and female baldness. Animal studies have revealed that AHK-Cu copper peptide helps maintain hair healthy and robustness by blocking the conversion of testosterone to DHT.
Benefits of AHK-CU for Hair Growth
AHK-Cu does more than only stop hair loss; it also promotes new hair development and makes existing hair thicker. An essential function of AHK-Cu peptide is to increase hair follicle size and stimulate scalp blood flow, both of which are necessary for new hair growth.
The follicles can't produce healthy hair without the oxygen and nutrients carried by the blood. The blood flow reduction that occurs with aging is a significant factor in hair falling out. AHK-Cu promotes healthy blood flow to the scalp by stimulating the capillaries under the scalp, which in turn helps to nourish hair follicles.
Furthermore, studies have shown that AHK-Cu peptide may prolong the hair-growing phase for an extended time. The anagen, catagen, and telogen phases have three stages in hair's development cycle. The growth period known as anagen, which typically lasts between three and five years, is induced and prolonged by AHK-Cu.
If you are looking to extend your knowledge about this peptide, we recommend this article.
---