---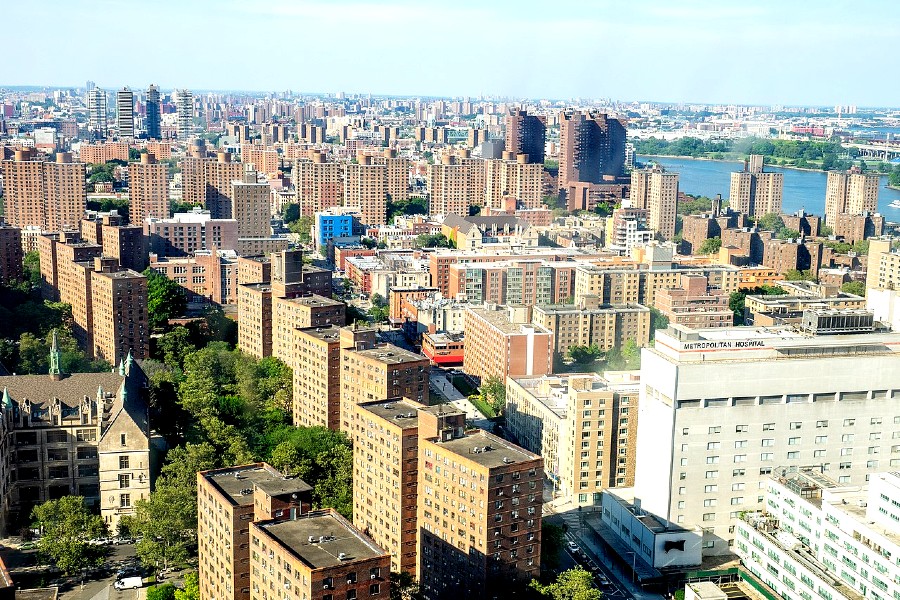 NY Attorney General Letitia James and Acting Department of Health (DOH) Commissioner Dr. James McDonald today warned New Yorkers about a new scam.
The new scam is targeting New Yorkers enrolled in public health insurance programs and providing important tips to protect consumers. For the first time since March 2020, people enrolled in Medicaid, Child Health Plus, and the Essential Plan will have to renew their health insurance coverage. Attorney General James and Acting Commissioner Dr. McDonald are urging New Yorkers to be vigilant in light of reports of scammers deceptively calling people and asking them to pay hundreds of dollars to maintain their health insurance.
"It is despicable that scammers are trying to exploit New Yorkers' need for quality health insurance and uncertainty over ongoing Medicaid coverage," said Attorney General James. "The best tool consumers and families have to combat scams is knowledge, which is why I am committed to raising this issue. I urge everyone to follow our important tips, and anyone impacted by this scam to contact my office immediately."
"These schemes are maliciously preying on public health insurance enrollees as they navigate the return of renewals for the first time in three years," said Acting Commissioner Dr. McDonald. "Such actions are downright criminal, and I ask all New Yorkers to read these guidelines and help protect each other from this fraudulent abuse."
The federal Consolidated Appropriations Act of 2023 ended the continuous coverage requirements effective March 31, 2023. As a result, New York State has resumed the practice of reviewing and renewing eligibility for those enrolled in Medicaid, Child Health Plus, and the Essential Plan. Starting in mid-March, enrollees are being sent renewal notices well in advance of their coverage end dates with detailed instructions of how to stay covered and their deadline to take action. There have been reports of scammers taking advantage of this process and threatening New Yorkers that their Medicaid coverage is at risk for cancellation or that they have actually already lost their Medicaid benefits, unless they provide hundreds of dollars to reinstate or continue benefits. This is false, and New York agencies that administer Medicaid benefits will never charge or ask for money from consumers to enroll or re-enroll. New Yorkers are encouraged to visit the New York State Department of Health website or its Medicaid information page to learn how they can renew health insurance.
Additionally, Attorney General James and Acting Commissioner Dr. McDonald provided the following tips:
No one can ever charge you a fee to renew your health insurance in Medicaid, Child Health Plus, or the Essential Plan.

If you enrolled in health insurance through the New York State of Health, many people are available to help you renew for free. These include the state's health certified enrollment assistors (including navigators, agents, and brokers) and customer service representatives. For information or guidance, visit the State of Health's website or call 1-855-355-5777.
If you enrolled in Medicaid through either your county's Medicaid office or through New York City's Human Resources Administration (HRA), there are also many people available to help you for free. Contact the office where you enrolled to ask questions and get help with renewing your insurance.

Government agencies will never threaten you, demand you pay money, or ask for credit information via text or phone.
Report suspected fraud.

Call the New York State of Health's Customer Service Center at 1-855-355-5777. TTY users should call 1-800-662-1220. Call your county's Medicaid office or HRA at the phone number listed on the State of Health's Medicaid page.
Contact the Office of the Attorney General's (OAG) Health Care Helpline at 1-800-428-9071 or the New York State Department of Financial Services' Consumer Hotline at 1-800-342-3736.
Additional information about renewing your coverage:
Any New Yorker who suspects that they are a victim of a scam are encouraged to report it to OAG by submitting a complaint online or calling 1-800-771-7755.
Related Articles
---