---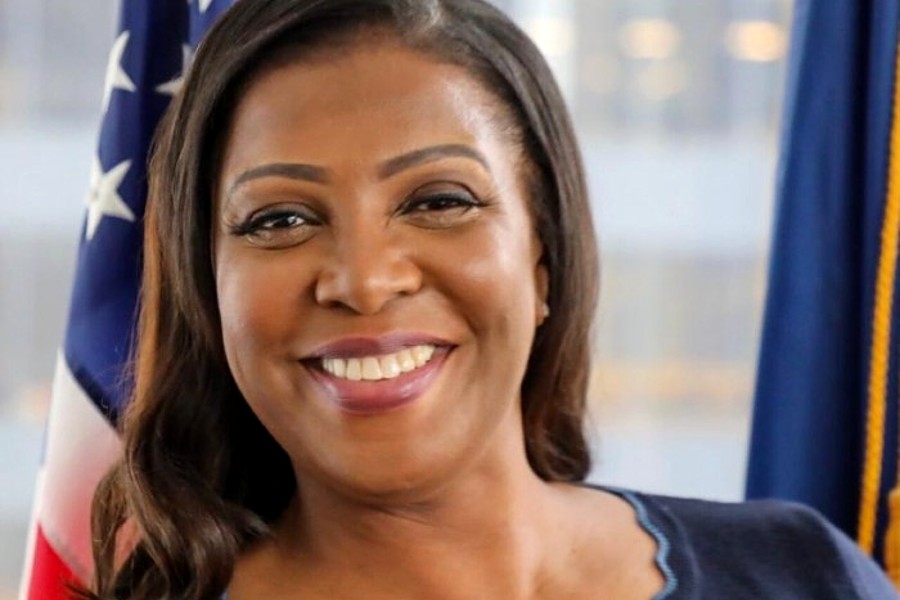 New York Attorney General Letitia James and California Attorney General Rob Bonta today led a coalition of 24 attorneys general in filing a comment letter in support of increased federal protections for patients' reproductive health information.
The Biden Administration has proposed amendments to the Health Insurance Portability and Accountability Act (HIPAA) Privacy Rule — the federal law governs the disclosure of protected health information (PHI) — that would make it illegal to share a patient's PHI if it is being sought for certain criminal, civil, and administrative investigations or proceedings against a patient in connection with a legal abortion or other reproductive care.

As the U.S. Supreme Court decision overturning Roe v. Wade spurred many anti-abortion states to enforce draconian restrictions that could lead to criminal or civil penalties for anyone seeking, providing, or assisting with reproductive care, it is imperative that patients' PHI — specifically reproductive health data — is protected. In the comment letter, the coalition of attorneys general welcomed the federal government's proposed HIPAA amendments and noted that the additional protections would help safeguard reproductive health data from being wrongfully accessed and exploited to harm pregnant people or health care providers.

"No one should have to worry about whether their health care information will be kept private when they go to the doctor to get the care they need," said Attorney General James. "While anti-choice state legislatures across the nation are stripping away our reproductive freedom and seeking access to health care data, it is imperative that we take every measure to safeguard Americans' privacy. I will always fight to defend abortion and ensure no one's private right to choose can be used against them."

In June 2022, the Dobbs v. Jackson Women's Health Organization decision overturned Roe v. Wade and created a climate of uncertainty and fear among reproductive healthcare seekers and providers throughout the country. Fifteen states currently have laws in effect prohibiting abortion under all or most circumstances. Everyone involved in assisting, providing, and obtaining abortion care in those states could be at risk of investigation, civil liability, and criminal prosecution.

In the letter, the coalition of attorneys general expressed their support for the proposed HIPAA amendments, which aim to protect against the misuse and weaponization of patients' private healthcare data. The amendments would prohibit the use or disclosure of PHI for an investigation into a patient in connection with seeking, obtaining, providing, or facilitating reproductive health care if:
The patient seeking reproductive health care is in a state where abortion is legal; or
The patient is seeking reproductive health care that is protected under federal law (for example, by the Emergency Medical Treatment and Labor Act), regardless of the state.
The coalition argues that these provisions are essential to create a more unified privacy landscape for access to reproductive care and urged the Biden Administration to adopt the provisions expediently. The attorneys general also called for the creation of a nationally available, online platform that provides patients with accurate and clear information on reproductive care and privacy rights, and a public awareness campaign to promote the website.

Joining Attorneys General James and Bonta in filing today's letter are the attorneys general of Arizona, Colorado, Connecticut, Delaware, Hawaiʻi, Illinois, Maine, Maryland, Massachusetts, Michigan, Minnesota, Nevada, New Jersey, New Mexico, North Carolina, Oregon, Pennsylvania, Rhode Island, Vermont, Washington, Wisconsin, and Washington D.C.
Filing these comments is the latest action Attorney General Letitia James has taken to protect abortion access in New York and nationwide. Following the Supreme Court's decision to end Roe v. Wade, Attorney General James launched a pro bono legal hotline to provide legal support to patients and health care providers nationwide. Attorney General James has repeatedly led multi-state coalitions in submitting amicus briefs to combat efforts to roll back abortion rights, and to support protecting Americans' access to safe, legal abortions. During former President Trump's Administration, Attorney General James challenged attempts to restrict access to reproductive health care services, such as the Trump administration's Title X rule and submitted testimony urging passage of the Women's Health Protection Act. Attorney General James has helped lead coalitions of attorneys general to defend abortion access in states including Arizona, Idaho, Indiana, Mississippi, and Texas. Attorney General James has supported state legislation to provide funds to abortion providers in New York and called for an amendment to the state constitution to ensure the right to an abortion. 
Most recently, Attorney General James filed a lawsuit against members of Red Rose Rescue, an anti-abortion extremist group, for invading reproductive health care clinics, threatening staff and clinicians, and terrorizing patients. Last month, Attorney General James co-led a multistate coalition in filing an amicus brief in Texas v. Becerra, supporting the Biden Administration's U.S. Department of Health and Human Service's defense of access to emergency abortion care. Also last month, she led two separate multistate coalitions in filing two amicus briefs in the U.S. Court of Appeals for the Fifth Circuit arguing that separate decisions issued by the same district court judge in the U.S. District Court for the Northern District of Texas would harm access to mifepristone and threaten privacy protections over adolescents' reproductive health care decisions.
This matter was handled for New York by Special Counsel for Reproductive Justice Galen Leigh Sherwin of the Executive Division and Assistant Attorneys General Carol Hunt and Molly Brachfeld and Bureau Chief Darsana Srinivasan of the Health Care Bureau. The Health Care Bureau is part of the Division for Social Justice, which is led by Chief Deputy Attorney General Meghan Faux. The Executive Division and the Division for Social Justice are overseen by First Deputy Attorney General Jennifer Levy. 
---