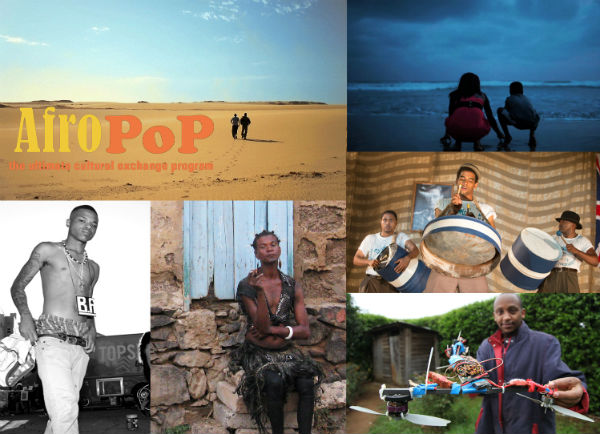 Season eight of AfroPoP: The Ultimate Cultural Exchange—the nation's only documentary series about life, art and culture across the African Diaspora—continues with the electrifying story of the steel drum, or pan. Premiering on Monday, January 25, at 8 p.m. ET/5 p.m. PT on WORLD Channel, directors Jérôme Guiot and Thierry Teston's high-energy Pan!
Our Music Odyssey is a tale of how the steel drum came to be—and how it came to be so big! AfroPoP is hosted by Jussie Smollett, star of the hit FOX TV show Empire, produced by National Black Programming Consortium (NBPC) and co-presented by American Public Television (APT).
Through docudrama, competition footage and interviews, Pan! Our Music Odyssey explores the development of the steel drum in Trinidad & Tobago to its place as a musical force around the world. While, initially, urban youth would form bands that became bitter and often bloody rivalries, soon their fierce loyalties played out in competitions. The film captures the excitement as musicians show up with their "A" game at Panorama, the ultimate international steel band competition.
"Using dramatizations based on real historical events, the filmmakers have given us a riveting look at the history of the steel drum, all while capturing its immense popularity today, said NBPC Director of Programs and Acquisitions and AfroPoP Executive Producer Kay Shaw. "We are very excited to bring this story, as it has never been told before, to US audiences as the arts centerpiece of this season's series."
New episodes of AfroPoP premiere weekly on Mondays through February 15. The show kicks off on Monday, January 18, with Days of Hope. Director Ditte Haarløv Johnsen's film is an insightful portrait of three West African migrants who cross the Sahara desert and Atlantic Ocean in a search for opportunity and safety in Europe, only to find their struggle has just begun.
On February 1, the show heads to São Vicente in Cape Verde on February 1 with Pablo García Pérez de Lara and Marc Serena's Tchindas. The film introduces viewers to Tchinda, a transgender woman so cherished that her name has become synonymous with LBGT people in the area. The documentary follows the celebrated character and her friends as they prepare for the beloved annual carnival and its thousands of revelers.
On February 8, the series visits Oakland, California, once considered one of the most dangerous cities in America, as it works to clean up its image. The key tool? Its First Friday monthly street festivals. When a young Black man is murdered during the event, however, the fate of the community celebration is thrown into question. N'Jeri Eaton and Mario Furloni's First Friday accompanies a diverse collection of city figures as they attend the First Friday that follows the tragic death.
The series returns to Africa—both East and West—on February 15 with a shorts program that celebrates the hope and inspiration of our youth. Nosarieme Garrick's My Africa Is turns the spotlight on Nairobi and trailblazing young designers, inventors and musicians breaking ground to change Kenya's future. Terence Nance and Blitz the Ambassador's Native Sun takes viewers on a trip through Ghana with an eight-year-old on the hunt for his father after the early death of his mother.
AfroPoP: The Ultimate Cultural Exchange is produced by Angela Tucker and directed by Duana Butler. The series is produced with the generous support of the Corporation for Public Broadcasting and National Endowment for the Arts.
For details on AfroPoP, visit www.blackpublicmedia.org. APT distributes the series to the full public television system in February 2016. Viewers may find out when and where to watch, including additional air dates for each of the episodes, by checking local listings or online at www.APTonline.org.
No related posts found...
VIDEO
---
Harlem Cultural Archives is a donor and foundation-supported Historical Society, Its mission is to create, maintain and grow a remotely accessible, online, interactive repository of audio-visual materials documenting Harlem's remarkable and varied multicultural legacies, including its storied past as well as its continuing contributions to the City and State of New York, the nation, and the world.
Support Harlem Cultural Archives
and
click here to get more Harlem History
, Thank you.