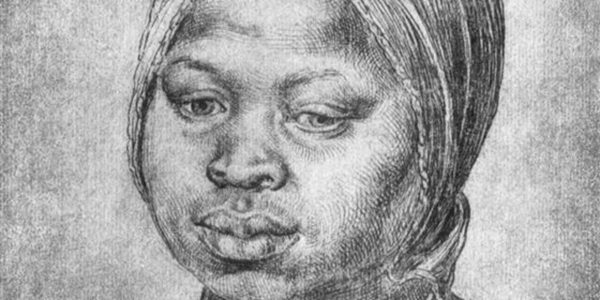 From 1471 to 1700, enslaved and free Africa- and Europe-born African people made up perhaps 20% of southern Iberia's urban populations. As sailors, soldiers, traders, artisans, and servants, they became part of Spanish expansion into the Americas and Asia, and raiding and trading in Africa. Archival documents from the 1530s to 1680s reveal struggles for survival by individuals and families in a branch of the African Diaspora rooted in Europe. Through their movement and resettlements, they helped shape Iberian, IberoAmerican, and Philippine societies.
Speaker: Leo Garofalo, Associate Professor of History, Connecticut College
@SchomburgCenter @LapidusCenter #LapidusTalksAtNoon
The Lapidus Talks @ Noon series is presented by the Lapidus Center for the Historical Analysis of Transatlantic Slavery.
---
Become a Harlem insider - Sign-Up for our Newsletter!
---
Thursday, February 23, 2017, 12:00 PM
Click HERE To Registration For Free Event
The Schomburg Center for Research in Black Culture, 515 Malcolm X Boulevard at 135th Street, New York, New York
Related Articles
---
VIDEO
---
"Dr. Harry Delany is a renowned Harlem born and raised surgeon, the son of the great jurist and civil rights leader, Hubert Delany...." This monthly post is made in partnership with Harlem Cultural Archives.