---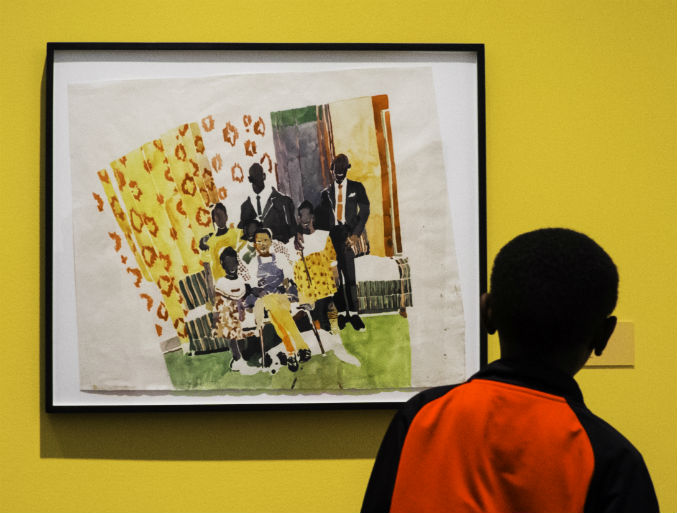 Sugar Hill Children's Museum of Art & Storytelling will present special "Story Time" for March as well as existing programs.
Speaking of programs, here's a curated couple of events:
Saturday, March 12; 2:00 – 4:00 pm
Story Time: Tales on Sugar Hill presents VEGGIE BOOGIE!
VEGGIE BOOGIE! is a poetic coming-of-age family friendly musical written by Bronx born and raised poet and playwright Ave Maria Cross.  A child comes to terms with the concepts of free will, self-awareness and the loss of innocence in this madcap theatrical performance.  Insights and revelations come through a wacky witch doctor and a spiritual African stilt walker who both make use of magic spells and vegetable potions in order to teach kids about the importance of eating vegetables. This 60-minute musical meets storytelling is best for children ages 3-8. Free with Museum admission.
Saturday, March 19th; 1:00 – 4:00 pm
Open Studio with David Shrobe
Meet the Museum's 2015-2016 Artist-in-Residence, David Shrobe! Drop by The Studio to see David's artwork and to ask about his creative ideas and art-making process. A fourth generation member of the Harlem community, David has an M.F.A. from Hunter College and is a current Joan Mitchell Foundation Teaching Fellow. Art-making in the Studio Labs will be inspired by David's work.
Free with Museum admission
Sugar Hill Children's Museum of Art & Storytelling, 898 St. Nicholas Avenue at 155th Street, New York, NY 10032, (212) 335-0004, www.sugarhillmuseum.org
---