---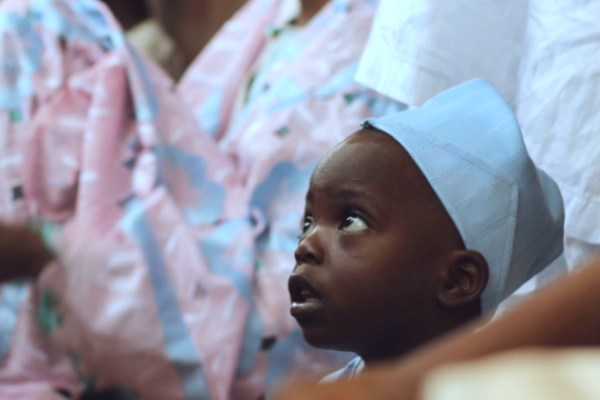 Join The Africa Center for an important zoom discussion exploring African immigrants' relationships and interactions with their children as it relates to race and identity.
This conversation will explore if and how Africans in the U.S. speak to their children and teach them about race, ethnicity and broader issues related to the Black Lives Matter movement.
The multi-generational discussion will cover the nuance and specificity of transcultural identities of children who grow up in America and parents potentially confronting their own "Blackness" for the first time as an immigrant in the U.S.
This can make equipping their children with tools and offering them guidance to navigate a world that necessitates affirming that "Black Lives Matter" potentially even more complex.
It may mean untangling their own biases and anti-(American) Blackness as well as learning to identify the intricacies of their own evolving experiences as they intersect between being Black and an immigrant to the U.S.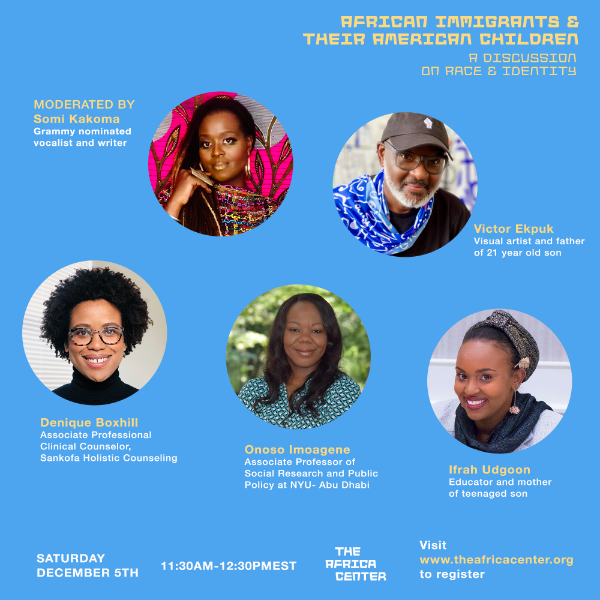 This program will be an exchange of experiences, resources, and expert advice from both first-generation Americans and African immigrants on how parents of African descent can initiate conversations about race, racism, anti-racism, identity, police brutality, and colorism with their children.
The conversation will be moderated by Grammy-nominated vocalist, writer, and first-generation American, Somi Kakoma.
Saturday, December 5, 11:30am – 12:30pm (EST)
ZOOM – RSVP Required to Receive Link Here
---